Donald Trump Says He Gave John McCain 'the Funeral He Wanted,' Then Complains He 'Didn't Get a Thank You'
President Donald Trump continued his attacks on late Republican Senator John McCain during his speech at a military manufacturing plant in Ohio on Wednesday, during which he expressed frustration about McCain's funeral last year.
"I gave him the kind of funeral he wanted, which as president I had to approve. I don't care about this, I didn't get a thank you — that's okay. We sent him on the way, but I wasn't a fan of John McCain," Trump told the crowd.
McCain, a Vietnam military veteran and prisoner of war, died in August 2018 at the age of 81 after a year-long battle with brain cancer. The longtime Republican served in Congress for more than three decades and was a two-time presidential candidate.
"I have to be honest, I never liked him much and I probably never will," Trump said during his remarks. He also spent several minutes attacking McCain over the Steele dossier and for failing to repeal and replace Obamacare.
"McCain didn't get the job done for our great vets at the VA, and they knew it," Trump said, referring to McCain's votes against the Republican effort to overhaul the Affordable Care Act in 2017. Trump also claimed to have won over military veterans during the 2016 election, due to his criticism of McCain's service record.
President Trump has spent the past several days criticizing McCain, prompting backlash from Republican lawmakers. Senator Johnny Isakson, who last year warned that "anybody who in any way tarnished the reputation of John McCain deserves a whipping," has called the comments "deplorable."
Meghan McCain, the daughter of the late senator, said on Wednesday that her father would have found Trump's ongoing attacks "hilarious."
"If I had told my dad, 'Seven months after you're dead, you're going to be dominating the news and all over Twitter,' he would think that it's hilarious that our president was so jealous of him," she said on ABC's The View, where she is a co-host.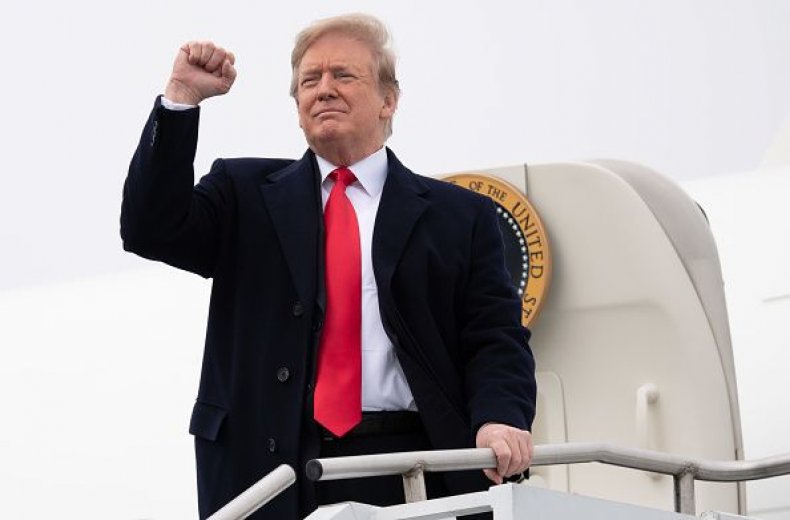 The nation mourned McCain's passing with multiple memorial services both in his home state of Arizona and in Washington, D.C. President Trump did not attend any of the services, nor was he invited to them by the McCain family. Cindy McCain, the wife of the late senator, told the BBC that they did not invite Trump because it was important to keep the services "respectful and calm and not politicize it."
The day before his funeral, McCain laid in state at the U.S. Capitol. He was only the 31st person to receive the honor, joining the ranks of 11 presidents, six other members of Congress, three military leaders and the unknown soldiers from World War I and II, the Korean War and the Vietnam War.
At his funeral, which took place the Washington National Cathedral, McCain was eulogized by former presidents Barack Obama and George W. Bush.
At the time of the funeral services, The Wall Street Journal reported that Trump thought the media coverage of McCain was "over-the-top" and more appropriate for the death of a president, rather than a senator.