Trump Concerned His Son, Donald Trump Jr., Will be Ensnared by Russia Probe: Report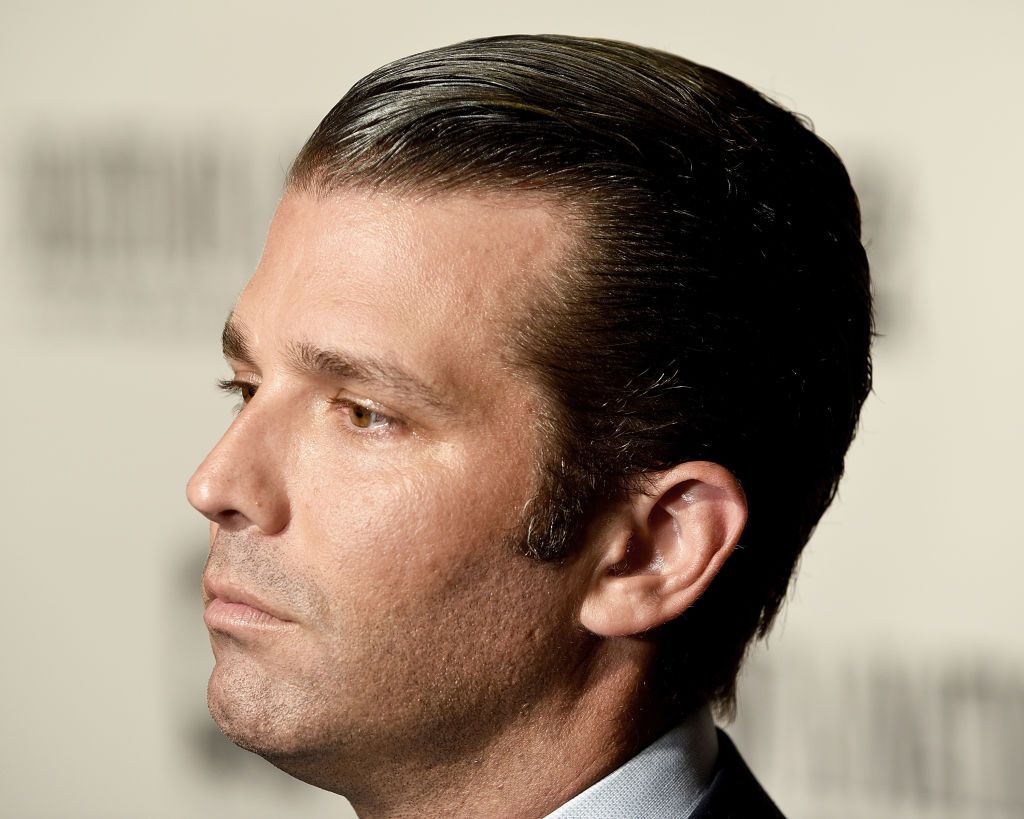 President Donald Trump is concerned that his son, Donald Trump Jr., could become entangled in Special Counsel Robert Mueller's probe into Russian collusion, according to sources close to the president.
Trump has upped his attacks on the special counsel on recent months amid fears the probe could reach his family, and especially his eldest son and namesake, a source close to the president told CNN.
The Washington Post earlier reported that a Trump adviser said the president doesn't think his son knowingly broke the law, but may have wandered into perilous legal territory.
The Mueller probe is investigating Trump Jr.'s role in organizing a June 2016 meeting in Trump Tower with a Russian lawyer touting dirt about his father's opponent in the presidential campaign, Hillary Clinton.
Trump Jr. testified to the Senate Judiciary Committee that his father was not aware of the meetings. In testimony to the committee in December, he denied collusion with Russia.
But Trump's former personal attorney, Michael Cohen, is reportedly ready to testify that the president was informed of the meeting before it took place.
Trump's former chief strategist, Steve Bannon, told Fire and Fury author Michael Wolff that the Trump Tower meeting was "treasonous," and speculated that Trump may have participated in the meeting.
"The chance that Don Jr did not walk these Jumos up to his father's office on the twenty-sixth floor is zero," he remarked.
Trump has denied all knowledge of the meeting before it happened.
The special counsel's Russia probe is an almost daily target of the president's Twitter invectives.
As his former campaign chairman, Paul Manafort, stood trial this week on charges of tax fraud and money laundering filed by the Mueller investigation, Trump called on Attorney General Jeff Sessions to halt the Russia probe, and repeated allegations that investigation is the result of a conspiracy by politically partisan intelligence officials.
"This is a terrible situation and Attorney General Jeff Sessions should stop this Rigged Witch Hunt right now, before it continues to stain our country any further. Bob Mueller is totally conflicted, and his 17 Angry Democrats that are doing his dirty work are a disgrace to USA!" tweeted the president.