Trump Condemns North Korea After Death of U.S. Student Otto Warmbier
U.S. President Donald Trump has condemned North Korea after the death of student Otto Warmbier, who was flown back to the United States in a coma last week after spending a year in prison in North Korea.
Pyongyang claimed Warmbier had contracted botulism after his trail when he was given a sleeping pill and he never woke up.
Trump said Warmbier's death had "deepened his resolve to prevent such tragedies from befalling innocent people at the hands of regimes that do not respect the rule of law or basic human decency", the BBC reported.
"The United States once again condemns the brutality of the North Korean regime as we mourn its latest victim," Trump added.
Trump said that a "lot of bad things happened" to Warmbier, adding: "At least we got him home to be with his parents, where they were so happy to see him, even though he was in very tough condition.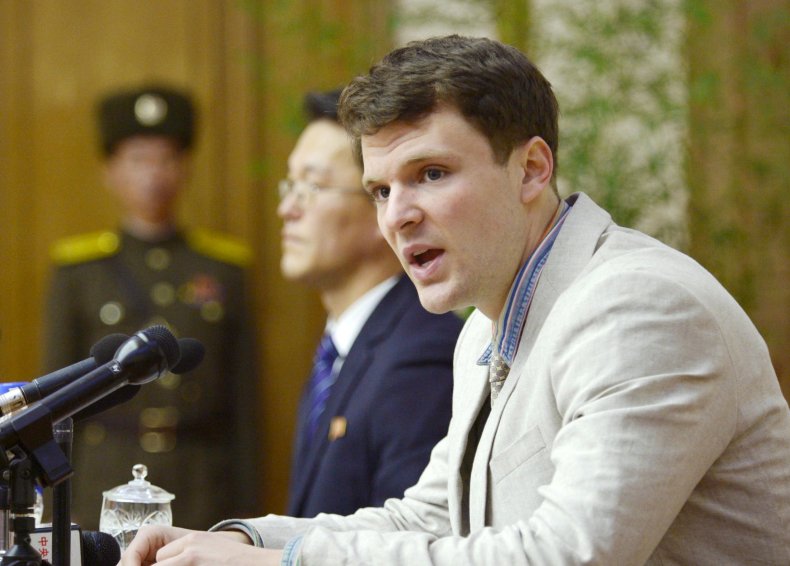 Warmbier was jailed for trying to steal a propaganda sign from a hotel, and was sentenced to 18 months' hard labor. State news media said Warmbier visited North Korea with the intention of "bringing down the foundation of its single-minded unity."
His parents, Fred and Cindy Warmbier, announced his passing in a statement: "When Otto returned to Cincinnati late on June 13, he was unable to speak, unable to see and unable to react to verbal commands.
"He looked very uncomfortable—almost anguished. Although we would never hear his voice again, within a day, the countenance of his face changed—he was at peace. He was home, and we believe he could sense that."