Trump EPA Nominee Confirmed Even Though He Sued Agency 31 Times in the Past Decade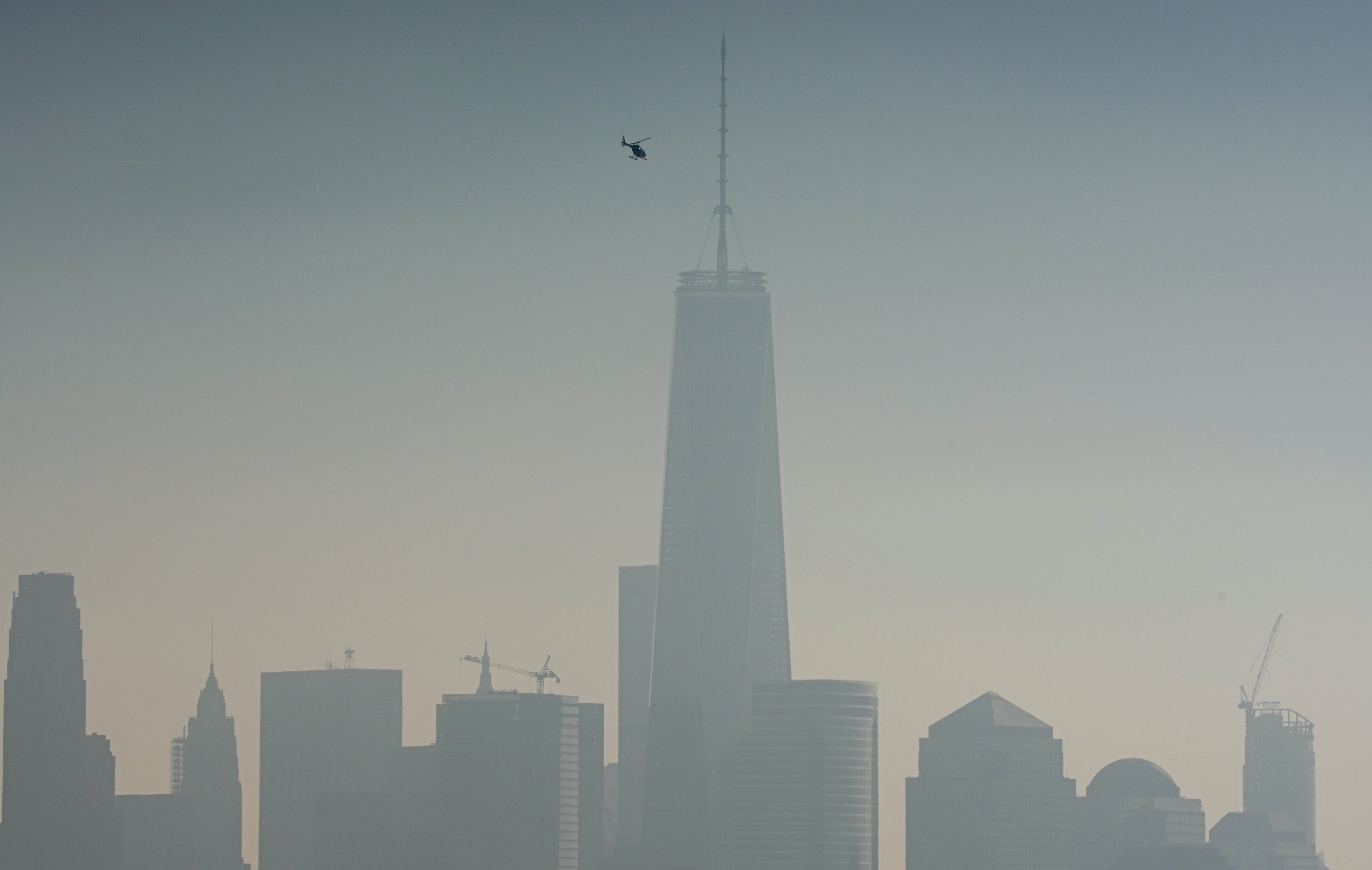 The Senate confirmed a man who has represented oil, gas, and chemical companies for the past decade to the Environmental Protection Agency on Thursday.
William Wehrum, whom President Donald Trump nominated to lead the EPA's Office of Air and Radiation, was confirmed in a 49-47 vote after objections by Senate Democrats, including Senator Tom Carper of Delaware and Senator Elizabeth Warren of Massachusetts.
This was Wehrum's second chance at the position after being nominated by President George W. Bush. He served as acting air administrator from 2005 to 2007.
After Senate Democrats blocked Wehrum's confirmation over a decade ago, he began working at the law firm Hunton & Williams, where he represented the American Petroleum Institute, American Fuel & Petrochemical Manufacturers, the American Chemistry Council, and the National Associations of Manufacturers. All were involved in litigation battles against the Obama administration's EPA, The Hill reported.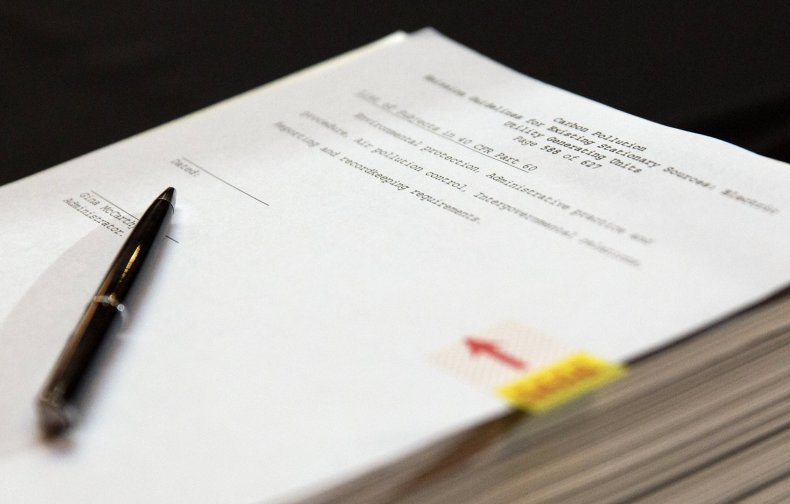 The Democrats on the Senate Committee on Environment and Public Works, led by Carper, said that Wehrum has sued the EPA 31 times since 2008 to undermine the Clean Air Act.
He has represented industry trade associations to fight against regulations that protect workers from silica exposure and attempted to block California from raising vehicle standards, reported The Intercept .
In early October, when Wehrum, himself, testified, he would not acknowledge data in a graph provided by Senator Jeff Merkley of Oregon detailing greenhouse gas emissions and rising temperatures from 1880 through 2005. When Merkley pressed him on the issue, Wehrum responded, "I'm not familiar with those data. I have no idea what it depicts."
Carper spoke out against Wehrum in previous hearings, but in a final plea on Thursday morning, he called on other senators to vote against his nomination.
"I have said this before, and I'll say it again because it makes Mr. Wehrum's priorities clear: Our courts have overturned regulations that Mr. Wehrum helped craft while at the EPA a staggering 27 times. That's 27 times that the courts determined that the rules that Mr. Wehrum put in place did not follow the law or did not adequately protect public safety."
Carper referenced the 27 times that courts determined rules created by Wehrum during his time as acting administrator for Air and Radiation under the Bush administration were illegal.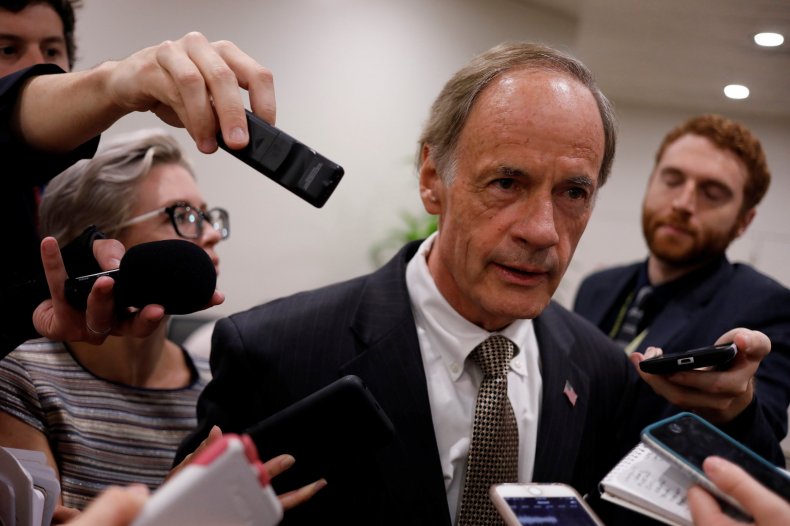 "In one of those instances," said Carper during the hearing on Thursday, "the court found EPA's lack of action to reduce mercury and air toxics pollution emissions from electric power plants."
Another EPA nominee has been scrutinized by both sides of the aisle. Kathleen Hartnett White, nominated by Trump to lead the Council on Environmental Quality, said that climate regulation was a form of paganism pushed by communists, reported KUT 90.5 FM, the National Public Radio affiliate in Austin, Texas.
She also called carbon dioxide—one of the primary greenhouse gases causing global temperaturesto rise at unprecedented levels—the "gas of life."
White was grilled by Senator Sheldon Whitehouse on Wednesday. Whitehouse asked about rising ocean temperatures as a result of greenhouse gas emissions, and Hartnett White responded, "There's not one right answer." Plus, she added, opinions differ.
"I do not have any kind of expertise or even much layman's study of the ocean dynamics and the climate change issues," she added.
The Huffington Post noted multiple times she was unable to defend her climate change denial, including when Hartnett White said she has "no specific knowledge" of the well-documented instances of bleaching of coral reefs.
Andrew Wheeler, another nominee who testified Wednesday alongside Hartnett White, was nominated to be deputy administrator of the EPA. Though less controversial than Hartnett White, Democrats noted his time spent lobbying for coal and energy firms, reported The Hill .