Trump to 'Confront the North Korean Threat' on Upcoming Asia Trip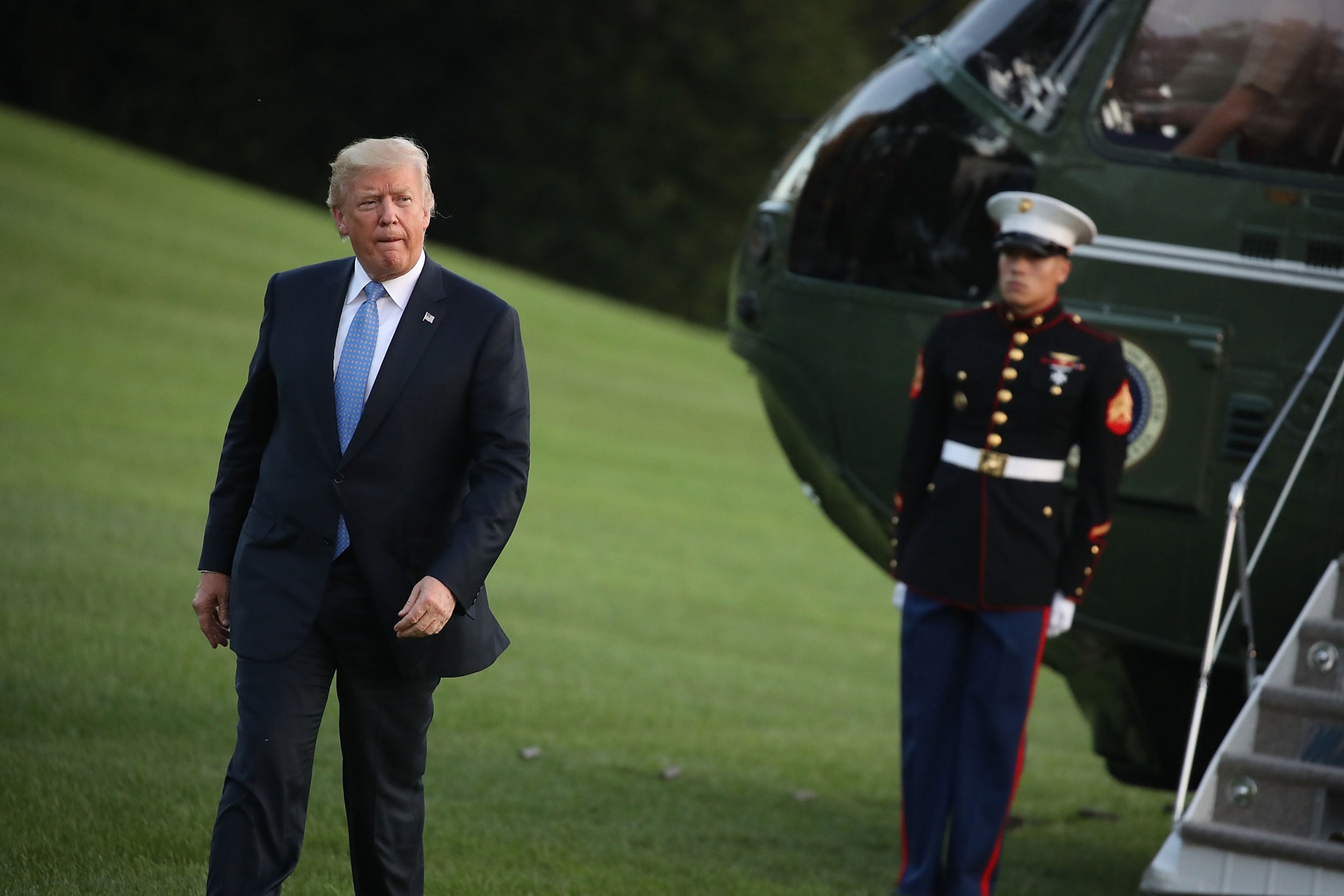 Amid heightened tensions with North Korea and strained relations with America's top allies in the region, President Donald Trump is set to take his first trip to Asia since winning last year's election.
Trump will travel to five countries—Japan, South Korea, China, Vietnam and the Philippines—November 3 to 14. This will be his longest trip abroad since his inauguration. He will be accompanied by the first lady.
"The president's engagements will strengthen the international resolve to confront the North Korean threat and ensure the complete, verifiable and irreversible denuclearization of the Korean Peninsula," the White House said in a statement.
Trump also plans to discuss trade during his trip and will "emphasize the importance of fair and reciprocal economic ties with America's trade partners."
Trump has long accused China of cheating the U.S. on trade. He's also recently expressed a desire to withdraw from a free trade agreement with South Korea, which is dealing with increased anxiety as Trump antagonizes the nation's aggressive northern neighbor.
The president might find it difficult to pressure the region to make concessions on trade terms that are favorable to the U.S. while he is also urging it to unite against North Korean leader Kim Jong Un, whom he calls "Rocket Man."
Trump and Kim have been engaged in a war of words in recent weeks, as the reclusive nation refuses to dial down its development of nuclear weapons and long-range missiles.
During his first speech at the United Nations, on September 19, Trump threatened to "totally destroy" North Korea. In response, Kim referred to Trump as a "dotard," a 10-dollar word for a person who's senile and weak.
Meanwhile, the U.S. has pushed for harsh economic sanctions against North Korea while flexing its military muscle by flying bombers off the North Korean coast.