Trump Considers Recognizing Jerusalem as the Capital of Israel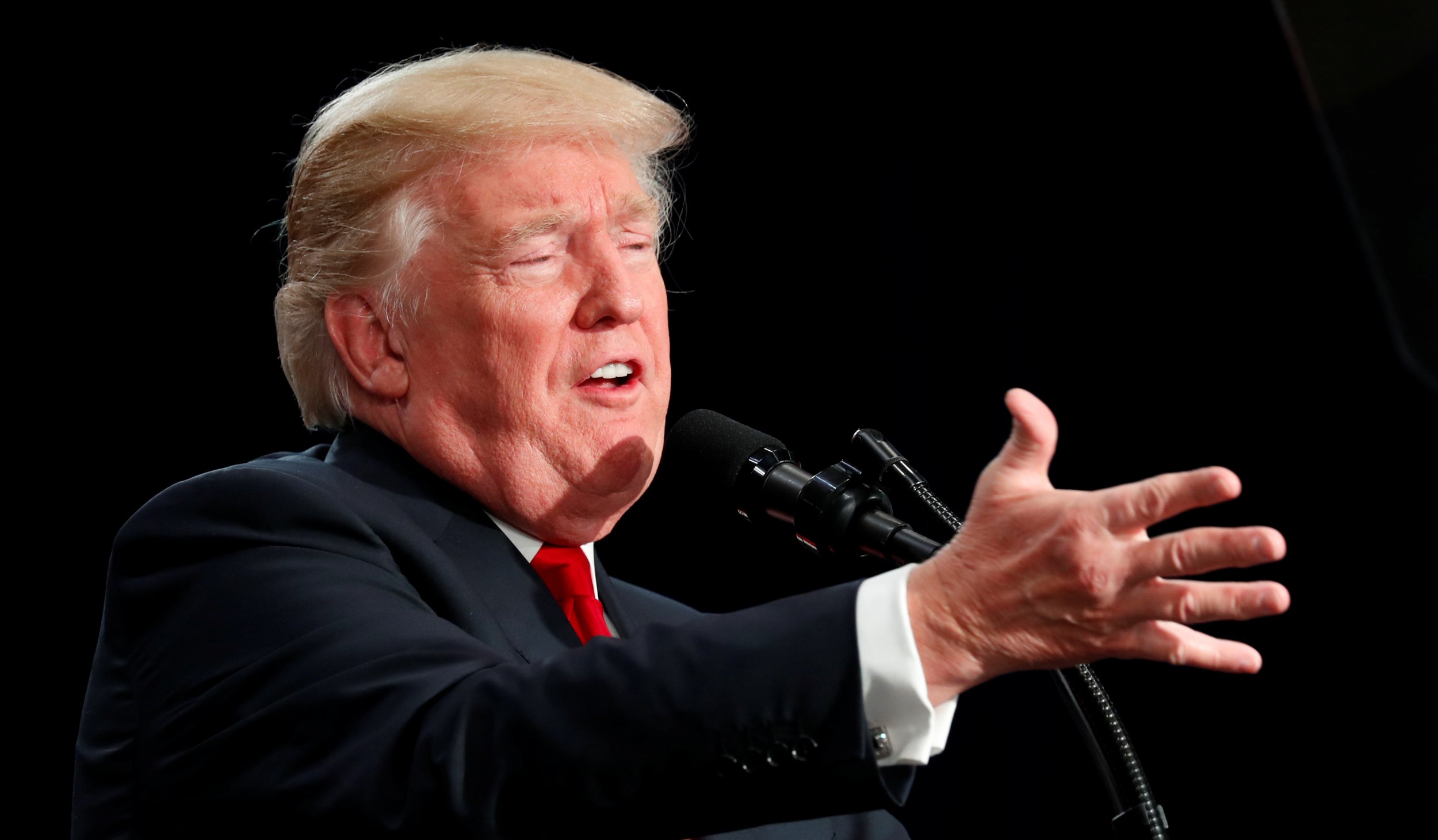 Donald Trump is considering recognizing Jerusalem as Israel's capital, in a controversial step likely to heighten tensions in the region.
In a move that comes as the president appears to be delaying a decision on moving the U.S. embassy from Tel Aviv to Jerusalem, officials suggested Trump may instead recognize Jerusalem as Israel's capital in order to demonstrate a commitment to his campaign pledge.
On Thursday, two officials told the Associated Press Trump was considering declaring Jerusalem Israel's capital city following a Monday meeting with Secretary of State Rex Tillerson and Defense Secretary James Mattis – in which it was made clear by the politicians that an embassy move could threaten the safety of American diplomats in the region.
The holy city is considered by both Palestinians and Israelis to be their capital city. And, despite the 1995 Jerusalem Embassy Act stating the U.S. must move its embassy to Jerusalem, previous U.S. presidents have signed a waiver that keeps the embassy in Tel Aviv rather than tackling the backlash that would come with a move.
The waiver must be signed every six months in order to retain State Department funding for the embassy's facilities, and, despite Trump signing the previous waiver in June, the president was this week said to be considering permitting an embassy move to Jerusalem.
State Department spokeswoman Heather Nauert told the AP of a potential embassy move: "No decision on this matter has been made yet."
In the same Monday White House meeting, a further six-month delay to moving the embassy was reportedly debated alongside a move to declare Jerusalem as Israel's capital, The Hill reported.
Discussing the issue, Mike Pence this week said Trump was "actively considering when and how" to move the embassy, with the vice president possibly making an announcement on the decision to recognize Jerusalem as Israel's capital during his visit to Israel in December.