Trump Considers Total Troop Withdrawal in Afghanistan as Strategists Struggle To Combat the Taliban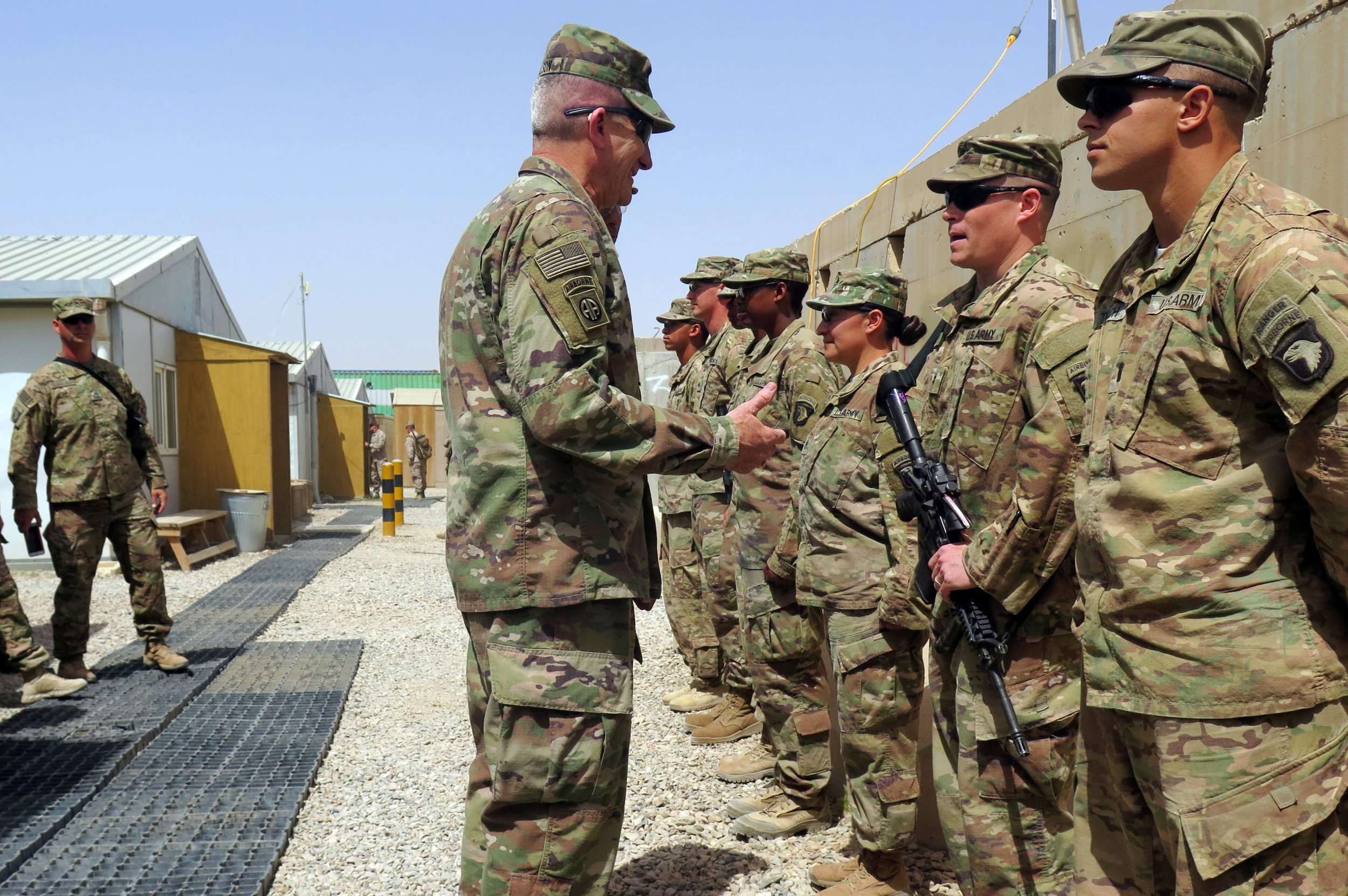 Reservations in the White House on troop levels in Afghanistan have reportedly led the Trump Administration to a point where it is considering withdrawing U.S. troops from the beleaguered country altogether, contrary to recommendations from the Pentagon.
The Wall Street Journal reported that without managing to green light a plan to send 3,900 more troops to Afghanistan to turn back an advancing Taliban, the White House is instead considering scaling back U.S. presence there.
One unnamed senior administration official was quoted as saying that the question of U.S. commitment in Afghanistan is a fundamental one for the White House. "It doesn't work unless we are there for a long time, and if we don't have the appetite to be there a long time, we should just leave. It's an unanswered question," they said.
Read More: While Americans fight the Taliban, Putin is making headway in Afghanistan
Newsweek subscription offers >
Without a clear strategy set out by defense officials, a schism has opened in the administration. A plan to exert pressure on Pakistan to increase its crackdown on the Taliban while seeking help from the regional powers including China and India and slightly escalating troop numbers by as much as 1,000 has some support.
"It is becoming clearer and clearer to people that those are the options: go forward with something like the strategy we have developed, or withdraw," said the senior administration official.
However, without broad agreement it looks unlikely the U.S. will send forces this summer. The increasing reluctance from the Oval Office has put it at odds with military officials. "[The Plan is] flawed because it doesn't address the primary concerns of getting to a point where Afghanistan is able to secure itself," one senior U.S. military official said.
The U.S. is not winning in Afghanistan, Defense Secretary Jim Mattis has said and a plan he'd envisaged to be in place by mid-July is yet to materialize despite a series of meetings at the higher echelons.
Newsweek subscription offers >
At the end of April the U.S. military said it would deploy 1,500 soldiers to Afghanistan in response to attacks by the Islamic State militant group (ISIS) and the Taliban, which continue to threaten the stability of the U.S.-backed government.
The U.S. currently has 8,500 military personnel to "advise, train and assist missions, including counterterrorism and air support" for local security forces, according to the U.S. Naval Institute.
According to Reuters ISIS on Monday claimed responsibility for an attack on the Iraqi Embassy in Kabul that began with a suicide bomber blowing himself up at the main gate, which allowed gunmen to enter the building and battle security forces.
The assault came a week after 35 people were killed in a Taliban attack on government workers in the capital, underlining Afghanistan's precarious security as Washington considers an overhaul of its policy in the region.
Trump Considers Total Troop Withdrawal in Afghanistan as Strategists Struggle To Combat the Taliban | World