Donald Trump Is Peddling 'Conspiracy Theory' That Brennan Was Behind Start of Russia Investigation, Says Karl Rove
President Donald Trump and his cohorts are using a "conspiracy theory" that former CIA director John Brennan was behind the start of the FBI's investigation of Russia's meddling in the 2016 election, according to former White House deputy chief of staff Karl Rove on Friday.
Rove, who served under President George W. Bush, told Fox News that Trump was right in saying Trump had given John Brennan more of a platform after revoking the former high-ranking intelligence officer's security clearance on Wednesday, but that Rove believed Trump should have avoided any action against Brennan.
"I wish the president had not made a big deal of it. I wish they had simply let the security clearance come to its natural end. We're 82 days before an election and I think this is a sideshow in advancing the president's cause," Rove said according to Mediaite.
Though he did not use their names, Fox host Bill Hemmer pointed to suggestions made by Trump and his attorney, Rudy Guiliani, that Brennan had orchestrated the machinations behind the launching of a probe that has wreaked havoc on most of Trump's time in office.
Rove stated that he has yet to see any connection between Brennan and former FBI official Peter Strzok or Justice Department official Bruce Oher.
"Well, I think that's a conspiracy theory. A lot of this was inside the FBI, there's no connection between, that I'm aware of, between Peter Strzok and John Brennan. There's no connection between Bruce Ohr and John Brennan," Rove said.
Instead, Rove said Brennan as well as the Obama administration were at fault for not creating a policy that could have withstood Russia's interference in 2016.
Rove continued: "If Brennan is to be faulted for anything, I don't think it is engendering a conspiracy against Trump. It is failing as a major intelligence official of the United States to advocate a tough and firm and active policy against Russian measures to interfere and meddle in our elections. The Obama Administration sort of depended upon stern words from President Obama to Vladimir Putin at an international meeting to keep this from happening, and it didn't work."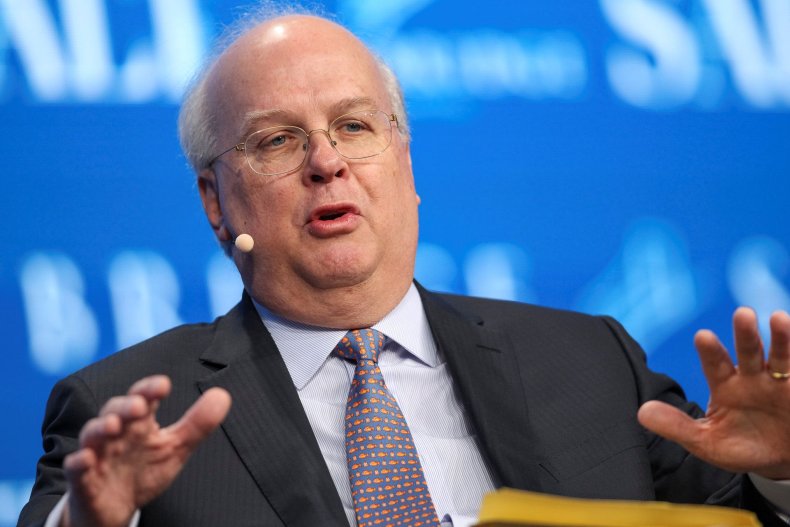 Rove's comments showed both support for Trump and not. The president said Friday that he "never respected" Brennan, who's been a fierce critic of Trump, and wondered why if Brennan was so concerned, he did not do more to stop the Russian meddling while he was in office.
But Trump has gone even further to allege the existence of a "deep state" inside the FBI and DOJ that planned to stop him from winning the 2016 election and hinder his administration ever since.
Donald Trump Is Peddling 'Conspiracy Theory' That Brennan Was Behind Start of Russia Investigation, Says Karl Rove | U.S.