Trump's Consumer Confidence Gains Wiped Out by Coronavirus Crisis, Index Slumps to Lowest Since Before Presidency
Consumer comfort has fallen to its lowest level since President Donald Trump took office as the coronavirus pandemic continues to shake the economy, new data has revealed.
The Bloomberg Consumer Comfort Index (CCI) fell by 5.4 points this week, Langer Research said on Thursday, noting that the near-record hit followed a 6.4-point drop the week before.
Consumer confidence has plunged by 18.5 points since March 15, the largest four-week drop in the comfort index's 34 years of weekly polls.
The CCI stands at 44.5 on a scale of 0 to 100, wiping out all of its gains since October 2016. Less than three months ago, the CCI stood at 67.3 points.
According to data published by CCI producer Langer Research, consumer comfort in households with incomes below $50,000 fell by a record 5.9 points this week.
By comparison, those earning $100,000 and more reported a 4.7-point drop in economic confidence. Households making between $50,000 and $100,000 have experienced a 4.9-point slump in consumer comfort.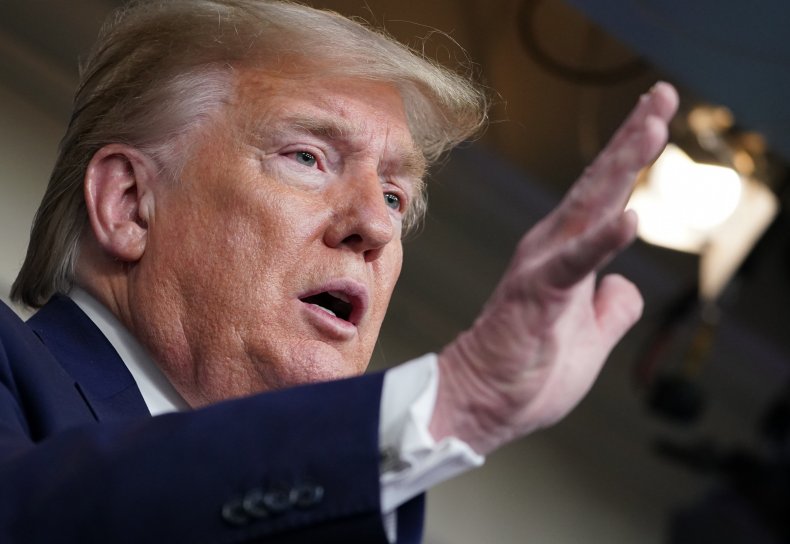 In terms of political leanings, overall consumer comfort among Republican voters has plunged by 24.7 points. Over the same period confidence among Democrats and Independent voters has fallen by 18.1 and 20.5 points respectively.
The CCI's sub-index gauging consumer comfort with the national economy dropped by 7 points overall this week after falling by a record-breaking 10.6 points the week before.
Over the last month, the sub-index has dived by almost 30 points (29.7), way above its 17.7-point drop at the start of the financial crash in August 2007.
The buying climate sub-index that measures spending comfort levels was also down 5.9 points, matching its record fall the week before.
Americans also downgraded the state of their personal finances, with the personal finance comfort sub-index coming in 3.3 points lower than last week, 9.5 points down on March 15.
The overall slump in consumer confidence has come as an unprecedented number of Americans file initial jobless claims amid pandemic shutdowns.
According to Department of Labor data, 22 million Americans have made unemployment claims over the last four weeks—way beyond anything the U.S. has witnessed since the Great Depression.
More than five million people sought jobless benefits in the week ending April 11 alone, a decrease on the record-breaking 6.8 million claims filed in the week ended March 28.
In the face of this economic turmoil triggered by the novel coronavirus pandemic, President Trump unveiled new guidelines for restarting the U.S. economy at a Thursday press conference.
Speaking to reporters in the White House briefing room, the commander-in-chief claimed that 29 states could be rolling back social distancing guidelines "relatively soon."
"I think 29 states are in that ballgame not open enough for opening, but I think they'll be able to open relatively soon," President Trump said, not naming any of the states he had in mind.
While a specific timeline for reopening was not set out, the Opening Up America guidelines do set out that states should experience a downward trajectory of documented COVID-19 cases over 14 days before they begin the three reopening phases.