Donald Trump Is an Overgrown Man Baby Controlled by Putin, According to Twitter Memes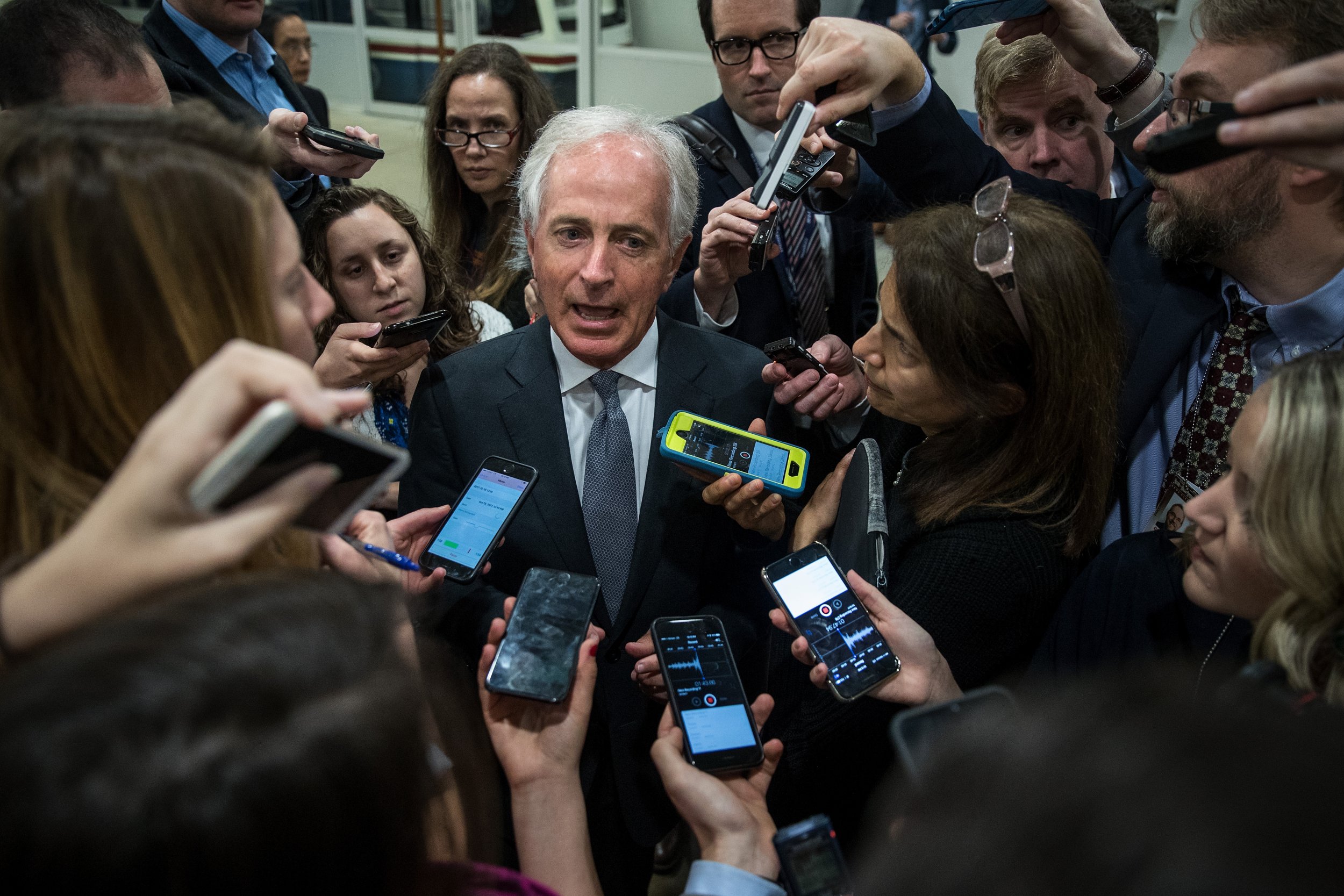 Republican U.S. Senator Bob Corker quickly shot back at President Donald Trump's Twitter attack Tuesday morning, again suggesting the billionaire commander-in-chief required staff to corral and control him, thus sparking the trending hashtag #AlertTheDayCareStaff.
Twitter users took the trend and ran with it, posting pictures and memes of the president as an overgrown child with the White House as his giant playpen, among many others.
After Trump said Corker couldn't even get elected dogcatcher in Tennessee and that the longtime Tennessee senator opted not to run for re-election because the president wouldn't endorse him, Corker reiterated his tweet from October 8 about staff taking care of the president and all but called Trump a liar.
"Same untruths from an utterly untruthful president. #AlertTheDaycareStaff," he tweeted. As of publishing time, Corker was the most popular nonsponsored trend on Twitter, and his hashtag was ranked fourth.
It appeared like Trump was responding to Corker when telling NBC News that Tuesday's luncheon with Senate Republicans, which both were scheduled to attend, was only a "photo-op" and nothing more.
Twitter users, though, quickly fired off an array of memes.
One targeted allegations Trump is controlled by Russian President Vladimir Putin, accusations that have marred his presidency from the beginning.
A parody account for Trump's predecessor, Barack Obama, also chimed in.
Trump was known for his pride in being featured on the covers of many magazines well before taking office, and so a mockup of a Time cover got some retouching.
Someone else superimposed Trump's face onto a child sitting on a toilet. There are markings and writing all over a bathroom's walls, and the caption reads: "Obama did it."
One meme flipped the president's most famous slogan to: "Make my Diaper Smell Great Again."
Corker has proved to be one of the few top Republicans to publicly challenge the president over his work while in office and his temperament. The 65-year-old chairman of the Senate Foreign Relations Committee specifically called out Trump's tactics with North Korea, and told The New York Times the president could put the U.S. "on the path to World War III."
He also said many other legislators feel the same as he does about Trump's volatility.
"Look, except for a few people, the vast majority of our caucus understands what we're dealing with here," Corker told the Times, adding that "of course they understand the volatility that we're dealing with and the tremendous amount of work that it takes by people around him to keep him in the middle of the road."