Trump Compares Coronavirus Vaccine Search to the Manhattan Project
President Donald Trump unveiled plans to find a coronavirus vaccine by the end of the year, in a government initiative dubbed "Operation Warp Speed" which he compared to the Manhattan Project, a research effort during World War II that produced the first nuclear weapons.
Speaking at a press conference in the White House Rose Garden on Friday, Trump said the initiative's title "means big and it means fast" and said the military had been called upon to help health officials make preparations for the vaccine.
He added: "Its objective is to finish developing and then manufacture and distribute a proven coronavirus vaccine as fast as possible. Again, we'd love to see if we can do it prior to the end of the year."
The announcement is at odds with the views of many health experts, who say it will likely take up to 18 months to develop a successful vaccine for COVID-19. Dr Anthony Fauci, who serves on the coronavirus task force, and other experts have strongly suggested that a vaccine will take at least a year to develop, before it can be distributed.
The vaccine development process is long and complex. It wasn't until December 2019 that the U.S. Food and Drug Administration approved its first vaccine for the Ebola outbreak, which hit between 2014 and 2016.
Dr. Peter Hotez, co-director of the Medicine Coronavirus Vaccine Team at Baylor College, told CNN after Trump's announcement: "I don't see a path by which any vaccine is licensed for emergency use or otherwise till the third quarter of 2021."
Speaking to NBC, Dr. Walter Orenstein, a professor at Emory University and the associate director of the Emory Vaccine Center, said a vaccine in less than a year would be "miracle" and said many things could "go wrong."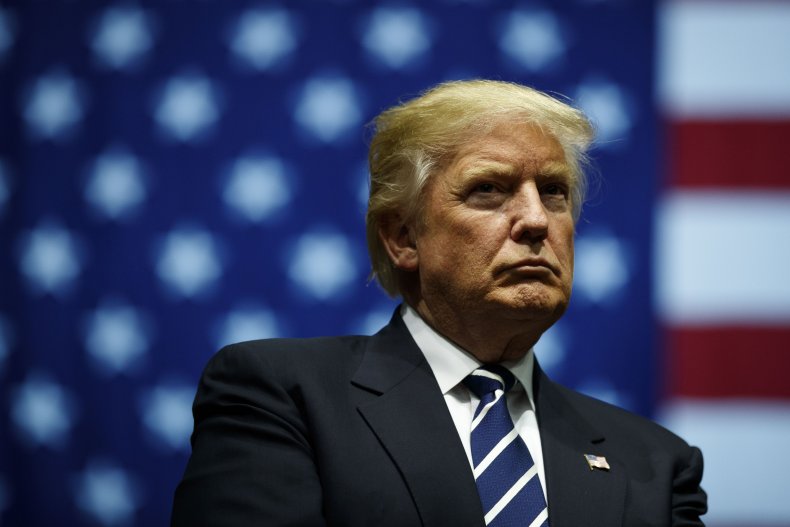 During the media briefing, Trump also indicated that he would urge state governments to reopen their economies regardless of whether the government vaccine scheme is successful.
"I think we're going to have a vaccine in the pretty near future," the president continued. "And if we do, we're going to really be a big step ahead. And if we don't, it'll be like so many other cases where you had a problem come in, it'll go away at some point, it'll go away. It may flare up and it may not flare up.
"Vaccine or no vaccine, we're back," he added.
Trump named Moncef Slaoui, a former pharmaceuticals executive, and Gustave Perna, a U.S. Army four-star general, to lead the project.
Health and Human Services secretary Alex Azar, said: "President Trump's vision for a vaccine by January 2021 will be one of the greatest scientific and humanitarian accomplishments in history, and this is the team that can get it done.
"Dr. Slaoui and General Perna are ideal leaders for this unprecedented effort to get vaccines, therapeutics, and diagnostics to American patients much faster than ever before."
Azar added that U.S. scientists have been working "day and night" on the national effort since January.
"President Trump has refused to accept business-as-usual timelines for vaccines and other essential tools, and instead has insisted that America, and the world, needs answers faster," he said. "Under the President's leadership, his administration and American industry will squeeze every last inefficiency out of the process and pour every resource we can into this effort."
As of Friday, more than 1.4 million people in the U.S. have been infected with the coronavirus, and more than 87,000 have died, according to Johns Hopkins University. The number of coronavirus deaths could surpass 100,000 by June 1, the head of the Centers for Disease Control and Prevention has said.
Despite this, several states have begun to reopen during the pandemic, including Texas, Georgia and South Carolina, which have started to open parks, beaches and other communal spaces. Areas of New York State, where the majority of coronavirus cases have been confirmed, have also begun to reopen.