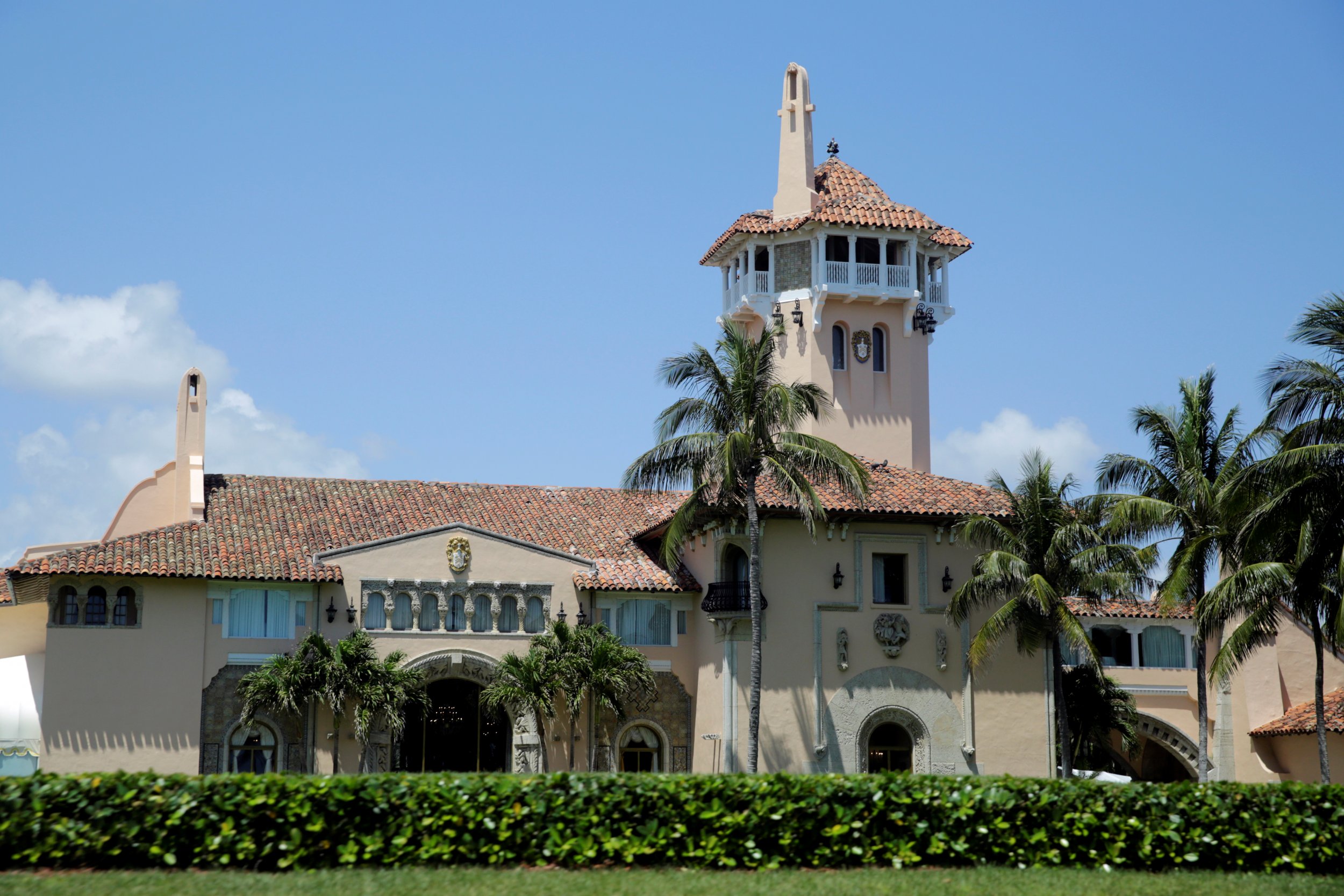 President Donald Trump could be forced to pay for his trips to Mar-a-Lago and refund travel costs from such weekend jaunts under a new bill introduced by a Democrat lawmaker.
California Representative Ted Lieu shared details of the bill, which would require Trump to pay back the government what it has spent covering trips taken by the president to properties he owns—including to the so-called winter White House.
"It is unacceptable for the president to maintain an interest in traveling to properties in which he has a direct financial interest, as the U.S. government is responsible for renting space for personnel in said private commercial entities," the Stop Waste and Misuse by the President (SWAMP) Act, quoted in The Washington Examiner, claims.
"Every time the president travels to Mar-a-Lago, he necessarily promotes his private business interests via free press at the government's expense."
Such trips cost around $3.7 million just for security, the bill estimated, in addition to expenditures such as flight costs.
The SWAMP Act would prevent the government from footing the bill for trips taken to hotels or similar accommodations that are owned by the person under Secret Service detail—meaning President Trump would have to wave goodbye to taxpayer-funded breaks and spend his own money on travel, security and associated costs of any trip to a commercial property he owns.
Mar-a-Lago has become the subject of controversy on multiple occasions following Trump's election victory—initially because fees for the private-members club were raised at such a time that made it appear to coincide with Trump's rise to power, and later because the State Department appeared to be promoting the Trump property.
After sharing details about the private members club on its website and referring to it as the winter White House, the department was forced to issue an apology following a number of complaints that taxpayer dollars were being spent on promoting Trump's private business.
The department apology stated: "The intention of the article was to inform the public about where the President has been hosting world leaders. We regret any misperception and have removed the post."
Trump has not commented on the proposed legislation.