Trump Could Be 'Walking Into a Trap' With Mueller Interview, Giuliani Warns
President Donald Trump's recently appointed lawyer Rudy Giuliani has warned that POTUS could be "walking into a trap" if he is interviewed by special counsel without being given details of a reported FBI informant.
In an interview with The Wall Street Journal published on Sunday, the former New York mayor said he did not feel the president should speak with Robert Mueller without being given more information about whether the alleged information had "incriminating information" on Trump.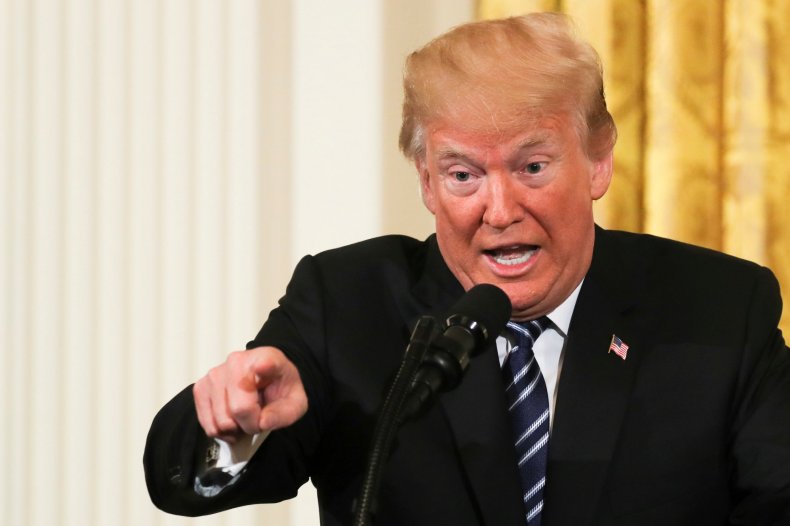 "What we intend to do is premise it on, 'If you want an interview, we need an answer to this,'" Giuliani said.
In a separate interview with The New York Times, Giuliani said on Sunday that Mueller was planning to complete the inquiry on whether Trump obstructed the Russia investigation by September 1, warning that failure to do so could have a knock-on effect at the November midterm elections.
The president demanded the Justice Department look into the matter today.
"I hereby demand, and will do so officially tomorrow, that the Department of Justice look into whether or not the FBI/DOJ infiltrated or surveilled the Trump Campaign for Political Purposes - and if any such demands or requests were made by people within the Obama Administration!" Trump wrote.
Trump's tweet and the comments made by Giuliani come on the heels of a report from The Washington Post that claimed an FBI informant approached advisers to the Trump campaign.
However, the publication reported there was no evidence suggesting there was a mole planted within the campaign team.
But the revelation that an FBI informant approached members of his campaign team has left Trump insistent there may have been a mole planted by the FBI within his team.
"Reports are there was indeed at least one FBI representative implanted, for political purposes, into my campaign for president," Trump tweeted on Friday.
"It took place very early on, and long before the phony Russia Hoax became a 'hot' Fake News story. If true—all time biggest political scandal!" he added, just days before demanding the DOJ look into whether the FBI did undertake surveillance of his campaign team and whether such a request was made.