Trump Could Deport Melania if She Divorced or Left Him During His Presidency, Omarosa Speculates
First lady Melania Trump may not always appear happy in the White House, but her husband President Donald Trump has a way to keep her around—the validity of her U.S. citizenship, former White House aide Omarosa Manigault Newman speculates in her new book.
"Trumpworld intimates" have often questioned how Melania Trump, who worked as a model but was by far among the most famous, was able to gain residency in the U.S. with an "Einstein" EB-1 visa reserved for people with "extraordinary ability," Manigault Newman wrote in Unhinged: An Insider's Account of the Trump White House.
"If Melania were to try to pull the ultimate humiliation and leave him while he's in office, he would find a way to punish her," Manigault Newman wrote. "This is a man who has said he could pardon himself from the Mueller investigation. Why not pardon himself over an alleged visa payoff?"
Manigault Newman wrote, "Since Donald is fully aware of however she acquired her permanent citizenship, he could, if there were anything fishy around it, expose the methods and somehow invalidate it."
"He is a vindictive man, and I would not put anything past him," she wrote.
In the epilogue, Manigault Newman claimed that if Melania Trump left her husband while he was president, he would attempt to invalidate her citizenship.
"In my opinion," Manigault Newman wrote, "Melania is counting every minute until he is out of office and she can divorce him."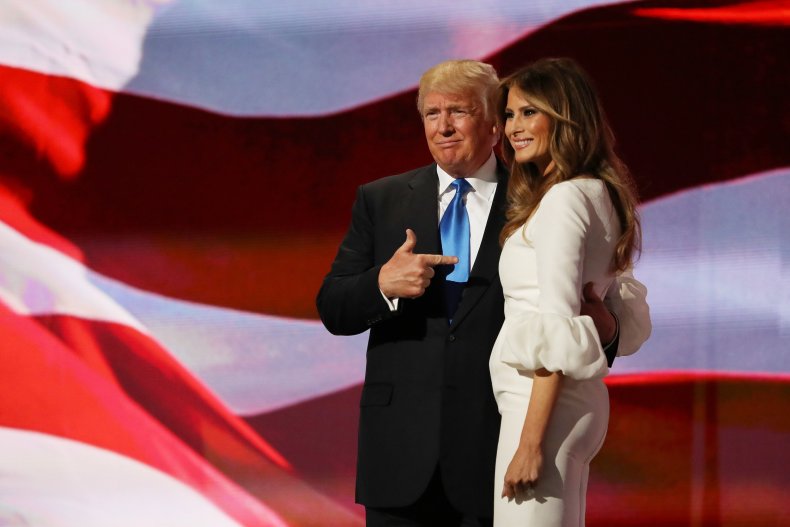 Citizens can be "de-naturalized" and deported if they falsify or conceal significant information or won't testify before Congress.
In addition, the Trump administration in the last two months started looking into taking away citizenship from naturalized citizens who may have obtained it by cheating or lying.
Melania Trump's spokeswoman Stephanie Grisham refuted Manigault Newman's claims in a statement earlier this week.
"Mrs. Trump rarely, if ever, interacted with Omarosa," Grisham said. "It's disappointing to her that she is lashing out and retaliating in such a self-serving way, especially after all the opportunities given to her by the President."
Donald Trump on the campaign trail said that his wife came into the U.S. legally and vowed she would hold a press conference to address accusations that she entered illegally, but that never materialized. She has yet to speak on the matter.