Trump Could Issue Pardon For Michael Flynn and Paul Manafort Via Twitter
President Donald Trump could pardon figures at the center of the Russia investigation via Twitter and the Department of Justice would have very little say in the matter other than to carry out his orders—according to internal department emails.
The stunning emails show officials at the Office of the Pardon Attorney last July discussing news articles about Trump's pardoning powers via Twitter. The documents were obtained by CNN from the Government Accountability Project, a whistleblower nonprofit, after it received them from a Freedom of Information Act request.
On Wednesday The New York Times revealed that, also in July, Trump's former top lawyer in the Russia investigation John Dowd was discussing potential pardons with lawyers for Michael Flynn and Paul Manafort.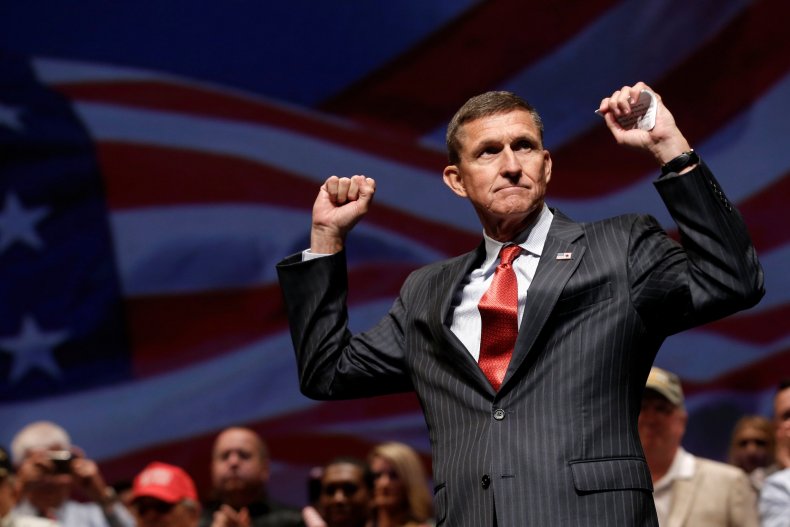 In December Flynn, who was Trump's first national security adviser, pleaded guilty to lying to investigators in the Russia probe, which is examining Kremlin interference in the 2016 election. Flynn has agreed to help investigators. Manafort, who was chairman of the Trump campaign, was indicted on fraud and money laundering charges last October and has pleaded not guilty.
If Trump was to issue a pardon "in any form, Twitter or otherwise, I think we would have very little if any involvement," wrote Office of the Pardon Attorney (OPATTY) Paralegal Specialist Jennifer Mills in an email to a colleague in July 2017. "Ultimately, we serve a support role to the President."
Related: Mueller tells court Paul Manafort partner Rick Gates knew they were dealing with ex-Russian intelligence agent
"While it is an unknown which makes it somewhat nerve‐wracking, much like life in general," she continued, "we can't try to be 2 steps ahead when we don't know which path we're being led down just yet."
One article by the Huffington Post shared internally and debated by OPATTY staff quoted Margaret Love, a U.S. pardon attorney who served in the 1990s. She cited President Gerald Ford's unconditional pardon of his predecessor President Richard Nixon after Nixon resigned in September 1974 after facing certain impeachment as analogous to Trump's situation.
Love said it would be merely down to weathering "the political storm that would result." Trump already weathered one political storm when he announced on Twitter last August that he had pardoned controversial former Arizona Sheriff Joe Arpaio.
The OPATTY is tasked with conducting an "investigation and review" of each executive call for clemency. Yet this isn't a requirement for a pardon and the president can sidestep the formality at any time.
"These documents should warn us," wrote Louis Clark, the executive director of the Government Accountability Project to CNN "that we are clearly headed toward an unparalleled constitutional and accountability crisis."