Donald Trump 'Couldn't Give a S**t' About the Working Man, Says Stephen King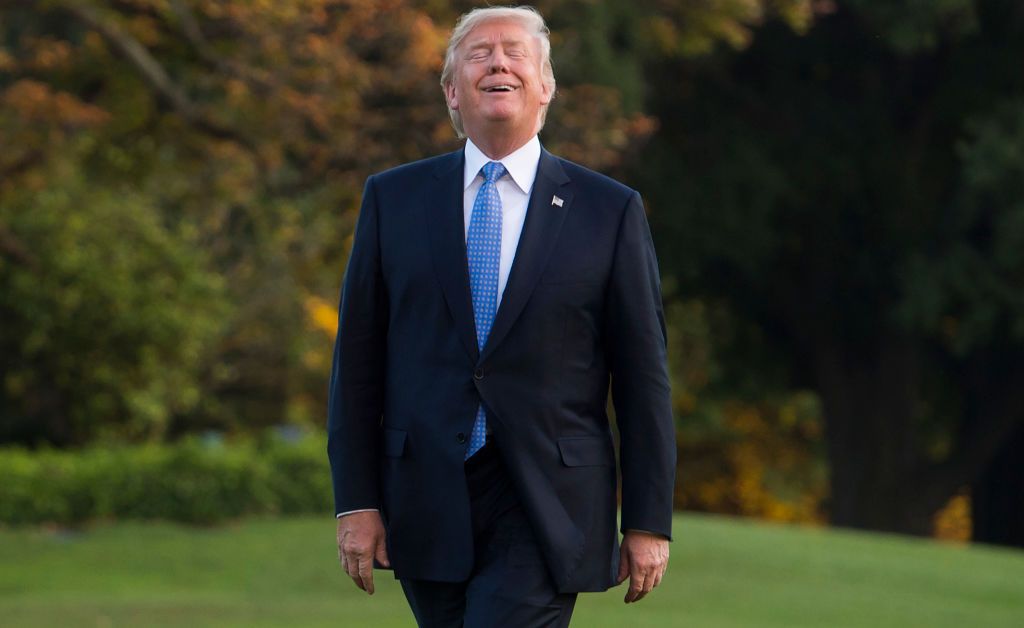 American author Stephen King has returned to Twitter to blast President Donald Trump, this time attacking him over his tax reform plan.
The prolific author of The Shining, It and Carrie took to the social media site on Thursday after Trump unveiled his plan.
Related: Donald Trump's Hillary golf ball tweet shows how 'f***ed-up' he is, says Stephen King
"Trump's no friend of the working man. If you're working for wages, brothers and sisters, he couldn't give Shit One about you," King tweeted.
"Check his tax plan. Same old same old. The fat man's busy dancing while the poor man pays the band."
Under the initiative, launched by the president Wednesday, the reform plan would create three individual tax rates at 12 percent, 25 percent and 35 percent.
The plans also lower the corporate tax rate from 35 percent to 20 percent, and almost doubles the standard deduction, repealing the estate tax and the alternative minimum tax.
It is not the first time King has attacked the president using profanity-laden tweets. Earlier this month the horror author said Trump was "fucked-up" over a tweet he had posted mocking former Secretary of State Hillary Clinton.
"Trump thinks hitting a woman with a golf ball and knocking her down is funny. Myself, I think it indicates a severely fucked-up mind," he tweeted.
In July, the horror author said Trump was an "almost textbook case of personality disorder." In a separate tweet, the writer commented: "That this guy has his finger on the nuclear trigger is worse than any horror story I ever wrote."
Apparently King's Twitter onslaughts against Trump have not gone unnoticed. In August the president blocked the writer on the social media site.
President Donald Trump kicked off his campaign for tax reform on Wednesday, vowing to pass a measure this fall that is "pro-jobs, pro-worker and pro-American."
During a speech Wednesday in Springfield, Missouri, the president touted his ideas before a crowd of workers at a factory that makes fans and other kinds of exhaust equipment. He called on Congress to deliver a bill and said that if the state's senior senator, Democrat Claire McCaskill, did not support the plan, she should be "voted out of office."
In the aftermath of the launch, Democrats have criticized the measures. Senator Chuck Schumer said it would create a "windfall" for wealthy Americans. Senator Bernie Sanders called it "morally repugnant," in a statement.
"It seems that President Trump and Republicans have designed their plan to be cheered in the country clubs and the corporate boardrooms," Schumer said.