'Trump Country' Radio Station Ditches Name, Changes It to 'Hell Yeah'
Florida radio station WHEL looks to have made a concession about the 2020 presidential election. Recently, the Fort Myers station had been operating under the name "Trump Country," but now that's no longer the case: Last week, the station changed its name to "Hell Yeah 93.7."
The station announced this latest rebranding on Friday, via a Facebook post, much to the chagrin of some commenters who noted that WHEL looks to be walking away from President Donald Trump in the wake of his election loss. In reality, the station hadn't been known as "Trump Country" for very long—it apparently changed its name and format in September, in a pivot from the alternative-rock-centric 93X.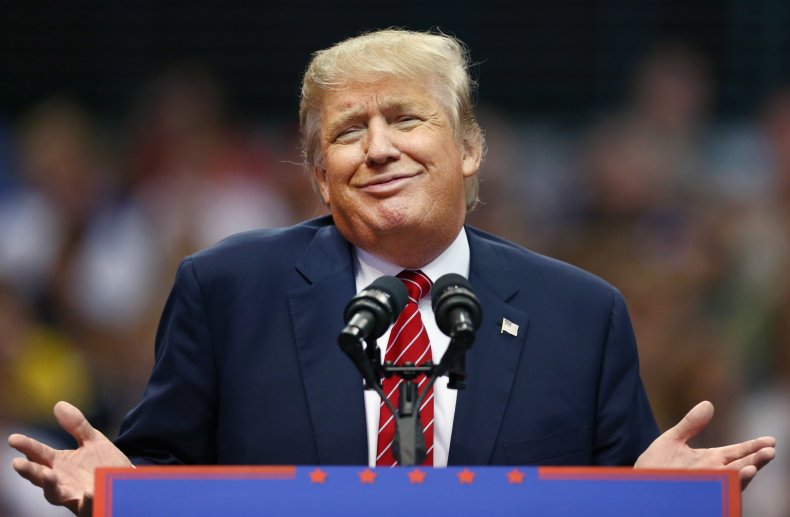 In a voicemail left for local outlet the Fort Myers News-Press, 93.7 programmer Rob Morris suggested that President-elect Joe Biden's team played a part in the most recent name change. "Biden's team contacted us, and we were afraid we'd lose our license, our license to broadcast, if we didn't change it. So we went ahead and changed it," he said.
Newsweek reached out to Biden's transition team for confirmation, but did not hear back in time for publication.
But regardless of whether someone in Biden's camp actually reached out to WHEL, the Fort Myers News-Press points out that the FCC maintains serious regulations on political content. The local outlet also notes that while the station was known as "Trump Country," it would feature a DJ doing a Trump impression who would make jokes in between songs. Apparently, the impersonator is still showing up from time to time, but now there's more of an emphasis on chatter that underlines the new "Hell Yeah" name. An example: "When it comes to Luke Bryan, show we play it again? Hell yeah!"
Meanwhile, on Facebook, the description of the channel boasts that it now plays a "Hellacious Amount of Country." In its social posts revealing the new change, the station called on listeners to join in with the exclamatory name. An Instagram caption below the station's fresh logo reads, "Let me get a big 'Hell Yeah!' One, Two, Three.... HELLLLLLLL YEAH! 93-7!"
As recently as December 13, the station was still firmly in "Trump Country." A Facebook post indicated that the station was hosting a toy drive under the since-abandoned moniker. As seen in photos from the event, the station's setup was adorned with pro-Trump flags and signage, and featured a man wearing a "Trump Country 93.7" t-shirt.
Fans on Facebook seemed to be upset over the name change. "Hell NO!!! Unfortunately like everything else, ZERO loyalty now that it's close to being over," one person wrote.
"BOOOOOOO ON the name change you guys quit as fast as Mitch McConnel [sic]," someone else commented on another post.
Regardless of political affiliation, some people just said that they hoped the new name would also signal some new tunes. "If better music comes with the name change, that's cool. Less Sam Hunt & Kelsea Ballerini, more George Strait & Reba McEntire," one person wrote.
Newsweek reached out to Hell Yeah 97.3 for comment via Facebook messenger, but did not receive a response in time for publication.