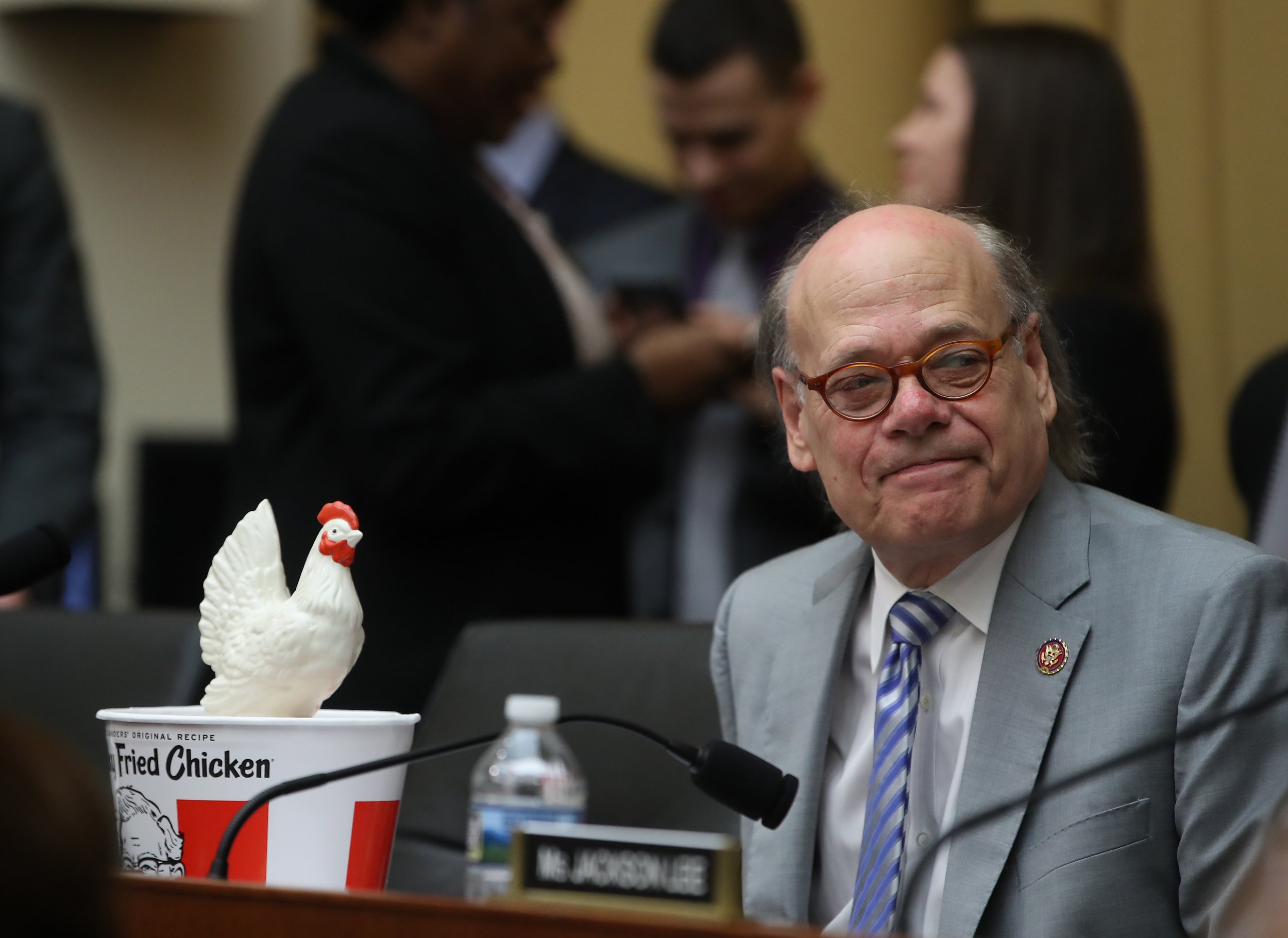 Sparring members of opposing parties sent sparks flying during a hearing Wednesday on whether to cite Attorney General William Barr for contempt of Congress, symbolizing the entrenched and increasingly volatile divide among Democrats and Republicans in Congress.
GOP Representative Louie Gohmert, a member of the conservative House Freedom Caucus, accused Democrats of being "on the wrong side of history" in their quest to hold Barr in contempt for refusing to comply with a subpoena for the unredacted Mueller report and its underlying evidence.
"You cannot be in contempt for failing to produce what would be illegal to produce without a court order," Gohmert said during the contempt hearing. "This committee's majority is on the wrong side of a very important historic time."
The comments came after Representative Steve Cohen, a liberal Democrat who has long supported the president's impeachment, spoke just prior, saying that "if it weren't for him being president, [Trump] would be in prison with Michael Cohen today."
Michael Cohen is Trump's former personal attorney who reported to prison Monday to serve a three-year sentence for campaign finance violations, lying to Congress and tax and bank fraud.
The difference in opinion has come to represent the divide among Democrats and Republicans in Congress on how the country should proceed in light of the Mueller report. Democrats are contemplating impeachment proceedings against Trump and have called for Barr's resignation as they conduct several congressional probes into the president. Republicans, meanwhile, continue to suggest there was an attempted coup against the president by the country's intelligence community and that investigations should be conducted into the matter—not into the current administration.
Hundreds of prosecutors signed a statement earlier this week saying that if it were not for Justice Department guidelines prohibiting sitting president's from being indicted, Trump would have been charged with obstruction of justice as a result of Mueller's investigation. The extensive report detailed more than 10 instances when Trump tried to curtail the 22-month-long probe or fire the special counsel, resulting in many Democrats to accuse Trump of committing a crime.
Mueller concluded that while he could not charge Trump with obstruction, he also could not exonerate him, leaving the decision up to Barr, who declined to pursue charges. Mueller also concluded that the Trump campaign did not conspire with the Russian government to interfere in the 2016 elections, despite there being some interactions between campaign officials and Russians, and that the campaign expected to benefit from the "sweeping and systematic fashion" in which foreign nationals sought to interfere.
"There's a big difference between not having connections and not having guilt beyond a reasonable doubt," said Steve Cohen, who lambasted Trump for not bringing up election meddling in a recent conversation with Russian President Vladimir Putin. "That is scary. We are afraid of interference in the 2020 elections, and we need to be because we've got a man who might be financially dependent on the Russians."
As House Democrats ramp up their investigations into the president, his personal finances and aspects of the administration, the White House has escalated its refusal to cooperate. The latest battle between Trump and congressional Democrats came Wednesday in a contempt citation vote of his attorney general for refusing to hand over the full report and its underlying evidence. The measure passed along party lines and will now head to the full House before it likely ends up playing out further in court.
Gohmert said his Democratic counterparts on the committee were barking up the wrong tree, adding that the investigations should be into the origins of the Russia probe after The New York Times reported an undercover agent met with former Trump campaign adviser George Papadopoulos.
The report added fuel to the fire for claims from Trump, Republicans and Barr, who testified to lawmakers he believed "spying did occur" on the Trump campaign by U.S. officials. FBI Director Christopher Wray rebuffed the "spying" claims Tuesday, telling lawmakers it "is not the term I would use."
Gohmert described such revelations as top law enforcement officials at the Justice Department and FBI who were "abusing their powers to create a case against a president where there was none," and that it was an "attempted coup." The president has also claimed the Russia investigation was "a coup" and "an attempted overthrow" of his administration.
"We ought to be all over that. We ought to be demanding answers," Gohmert said. "This is no joy here in seeing the abuses, and I hope and pray for the day when we can join forces and quit trying to push this idea of an attempted coup and undercover the abuses that have truly gone on."