Trump CPAC Speech Preceded by 'Divisive' Fired Priest Downplaying Importance of Science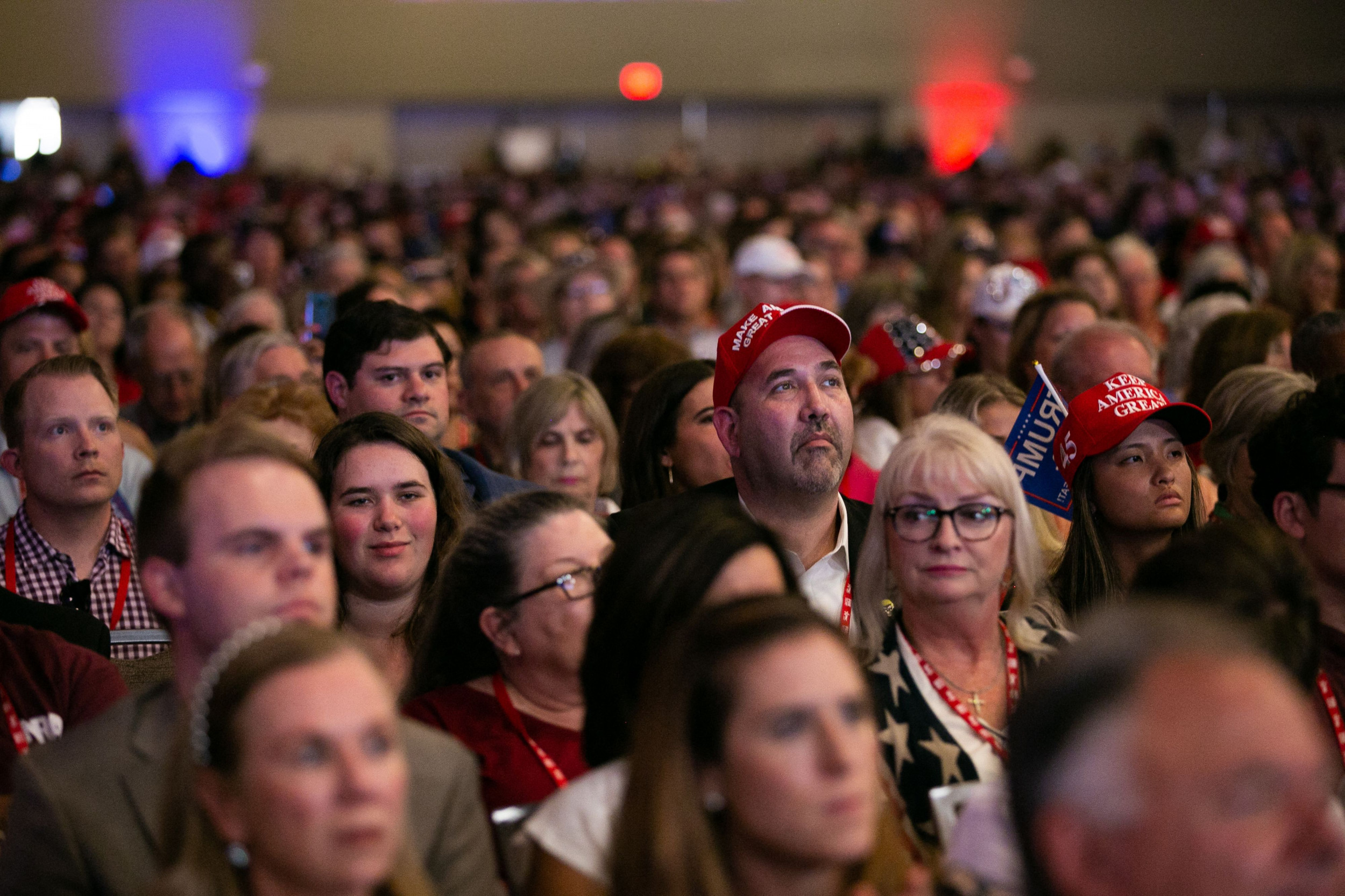 Before former President Donald Trump delivered his address at the Conservative Political Action Conference (CPAC) in Dallas, Texas, on Sunday, "divisive" catholic priest, Father James Altman took the stage to pray for God's blessing on the conference, decry cancel culture and downplay the importance of science.
His appearance at the event came two days after he was suspended from preaching and fired from his role as pastor of a Wisconsin church.
Altman was dismissed and barred from preaching or celebrating mass anywhere but in private by La Crosse Bishop William Callahan last week. Altman was also instructed to take a 30-day spiritual retreat to "give him the possibility to spiritually heal, recharge and address the issues that caused the issuance of this decree." Altman is also forbidden from "exercising the function of pastor."
Altman's appearance at CPAC, where the theme was "America Un-Canceled," appeared to be violating those terms.
"Send your Spirit," Altman prayed to the spectators assembled at CPAC, "down upon us like the dewfall that fed the Israelites wandering in the desert in their time and place. Nourish us and strengthen us with such grace that we may be such witnesses of faith, family, and country that the whole world will come to know we will not be canceled."
In recent months, Altman has courted controversy by publicly breaking COVID-19 quarantine rules during lockdowns, referring to the coronavirus pandemic as "a hoax," and denigrating vaccination efforts.
"Our help is in the name of the Lord, who actually did make heaven and earth, and that's all the science we need to know," Altman told CPAC attendees. It was not immediately clear if he was alluding to the COVID-19 vaccination, although that was a topic of discussion at the event.
In April, a page from Altman's former church bulletin read, it is "diabolical for anyone to virtue-signal/shame/compel you to take such an experimental drug, making you nothing other than a guinea pig," seeming to refer to the COVID-19 vaccines. "God is still the best doctor and prayer is still the best medicine," the statement said.
Altman, who had previously been asked to willingly step down as pastor at St. James the Less Catholic Church, was eventually removed from the role unwillingly. He had been given repeated warnings about his "divisive and ineffective" actions, which had gained him national attention in recent months.
Altman became well-known among far-right Christians after he appeared in a video preaching, "You cannot be Catholic and be a Democrat. Period."
"Repent of your support of that party or face the fires of hell," he said. Altman also slurred immigrants to the U.S. in the same video.
After his prayer to the CPAC audience, Altman later returned to the stage to field questions about faith and society.
Newsweek reached out to St. James the Less Catholic Church for comment.
Update (07/13/2021, 01:10 pm ET): This story was updated to correct an error that misstated the location of the event.