Trump 'Creates Conflict Only So He Can Seem to Resolve It': Coons Criticizes Trump for Manufacturing Crises
Delaware Senator Chris Coons criticized President Donald Trump's approach to international relations on Monday, alleging that the commander-in-chief manufactures crises just so he can appear to solve them.
"Look, this is classic Trump, spinning up a conflict that fires up his base but that destabilizes one of our critical alliances," Coons said while speaking with CNN anchor Alisyn Camerota.
"I think President Trump, over and over again, whether it's with North Korea or Mexico, whether it's our NATO allies or it's in other places around the world, fires up and creates and stokes conflict only so he can seem to resolve it. In some cases, they are very real challenges, like security with North Korea. But the ways in which he fires it up through Twitter and then falsely claims to have solved it...I think is a consistent pattern," he continued.
Trump announced on Friday that the U.S. and Mexico had avoided a brewing crisis. Tensions dramatically escalated at the end of May after the president threatened to impose tariffs on all goods imports from Mexico, saying the country was not doing enough to slow the flow of undocumented migrants reaching the U.S. But The New York Times reported shortly thereafter that, despite Trump's fanfare, the deal reached between the two nations after recent negotiations "consists largely of actions that Mexico had already promised to take in prior discussions."
Mexico said that it would put "strong measures" into place to inhibit the rate at which migrants are reaching the U.S. border. Significantly, Mexico agreed to send 6,000 national guard soldiers to the U.S.-Mexico border.
But the Times report said that Mexico had previously agreed to send the National Guard to U.S.-Mexico border. The article also said that the central component of the agreement reached by Trump, a widening of a plan permitting asylum-seekers to stay in Mexico as their cases are processed, had been approved six months ago.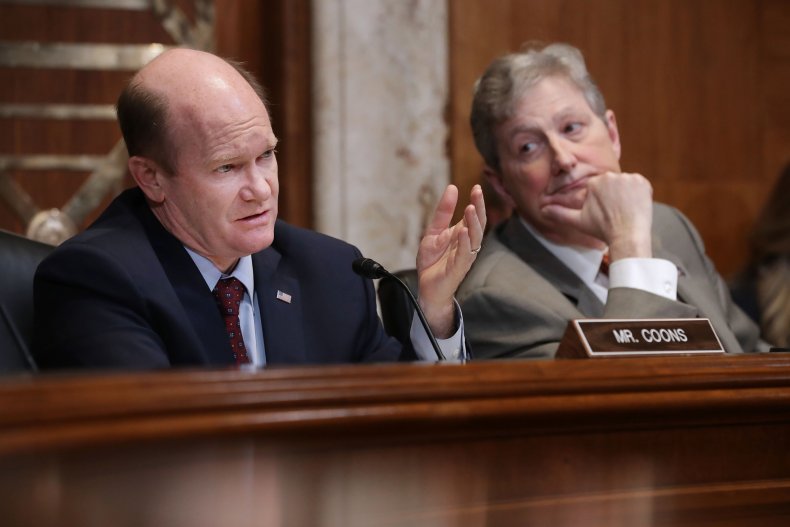 While the president has heralded the deal, he has provided few details on what it entails. "Everyone very excited about the new deal with Mexico," he tweeted over the weekend.
Critics used the ambiguity of such proclamations about the agreement, and Trump's own track record of grandiloquent but misleading declarations about solving diplomatic crises, to question the parameters of the deal.
Trump wrote on Monday that "we have fully signed and documented another very important part of the Immigration and Security deal with Mexico." He said that details would soon be unveiled "and will need a vote by Mexico's Legislative body!"