Does Trump Want to Reduce Crime or Cut Medicaid? He Can't Do Both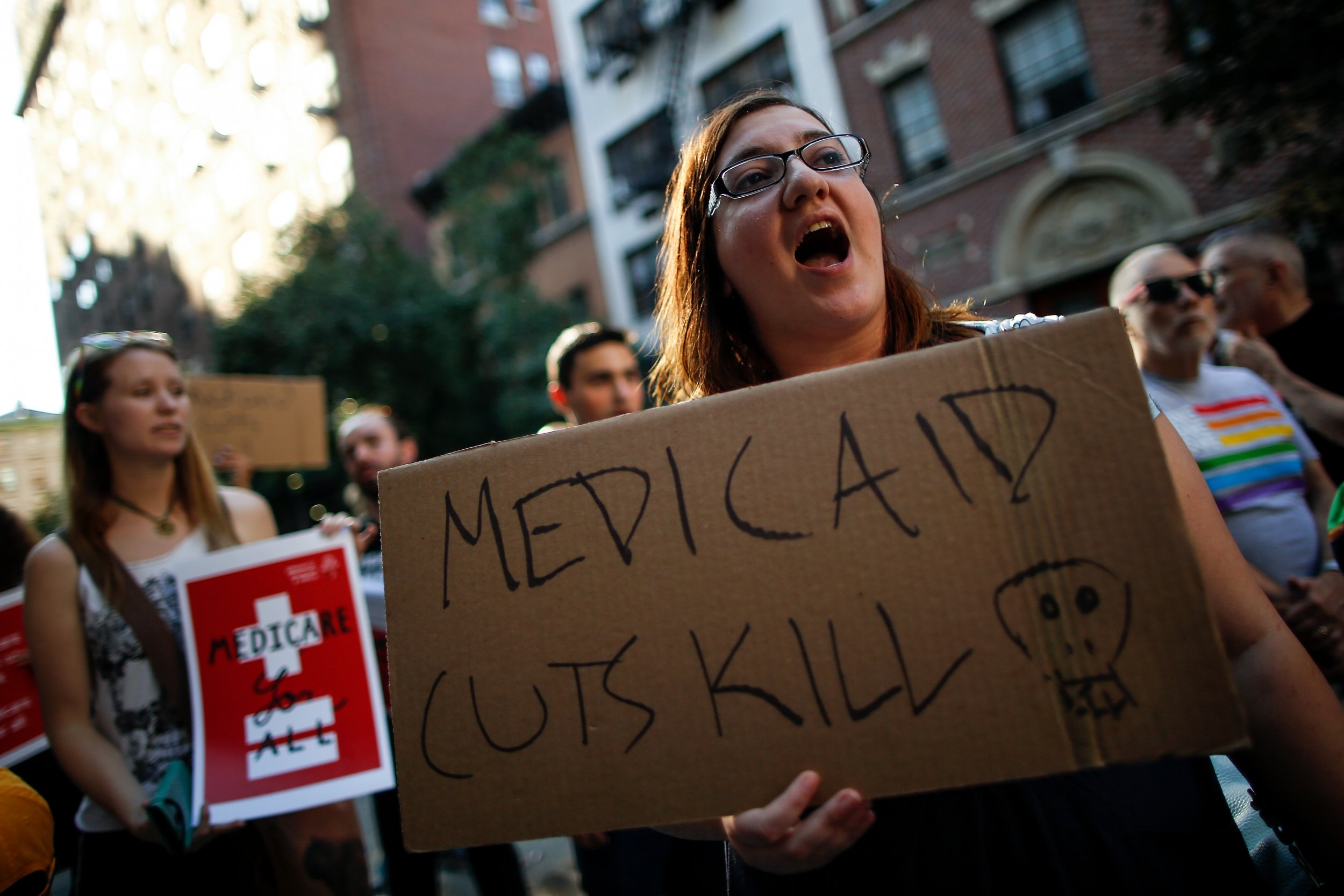 President Donald Trump wants to make Medicaid harder to get, which may result in more crime and a heavier cost on taxpayers, according to a new study.
Reducing crime has long been part of Trump's "make America great again" platform. One of his dozens of tweets about the subject during the presidential campaign read: "This election is a choice between law, order & safety - or chaos, crime & violence. I will make America safe again for everyone. #ImWithYou." But the Trump Administration's plan to reduce crime revolves around policing—and policing only.
Meanwhile, increased access to Medicaid has proved to decrease crime in the U.S. Medicaid makes substance abuse treatment more affordable and accessible to addicts. Reduced substance use reduces crime, as drug users are more likely to commit robbery, aggravated assault and theft than those who don't use.
Just last week it was announced that the federal government plans to encourage states to pursue work requirements for Medicaid. Trump's administration is calling it "a new day for Medicaid," where the federal government is more willing to allow states flexibility in how they administer Medicaid, including the use of work requirements and other conservative policy favorites that were rejected by the Obama administration.
Work requirements for Medicaid is appealing to some because states would spend less on health care as fewer people receive benefits. However, if crime is reduced by increasing Medicaid availability, the government would save billions of dollars spent on police protection, judicial and legal activities, and corrections facilities.
Seema Verma, the administrator of the Centers for Medicare and Medicaid Services, said in a speech last week that work proposals would help local economies while drawing a distinction between the Obama and Trump administrations.
"Believing that community engagement requirements do not support or promote the objectives of Medicaid is a tragic example of the soft bigotry of low expectations consistently espoused by the prior administration," Verma said during a speech to the National Association of Medicaid Directors. "Those days are over."
But she didn't mention one large economic factor: crime.