'Trump Criminal Investigations': Democrats Should Replace the Word 'Impeachment,' Says MSNBC Host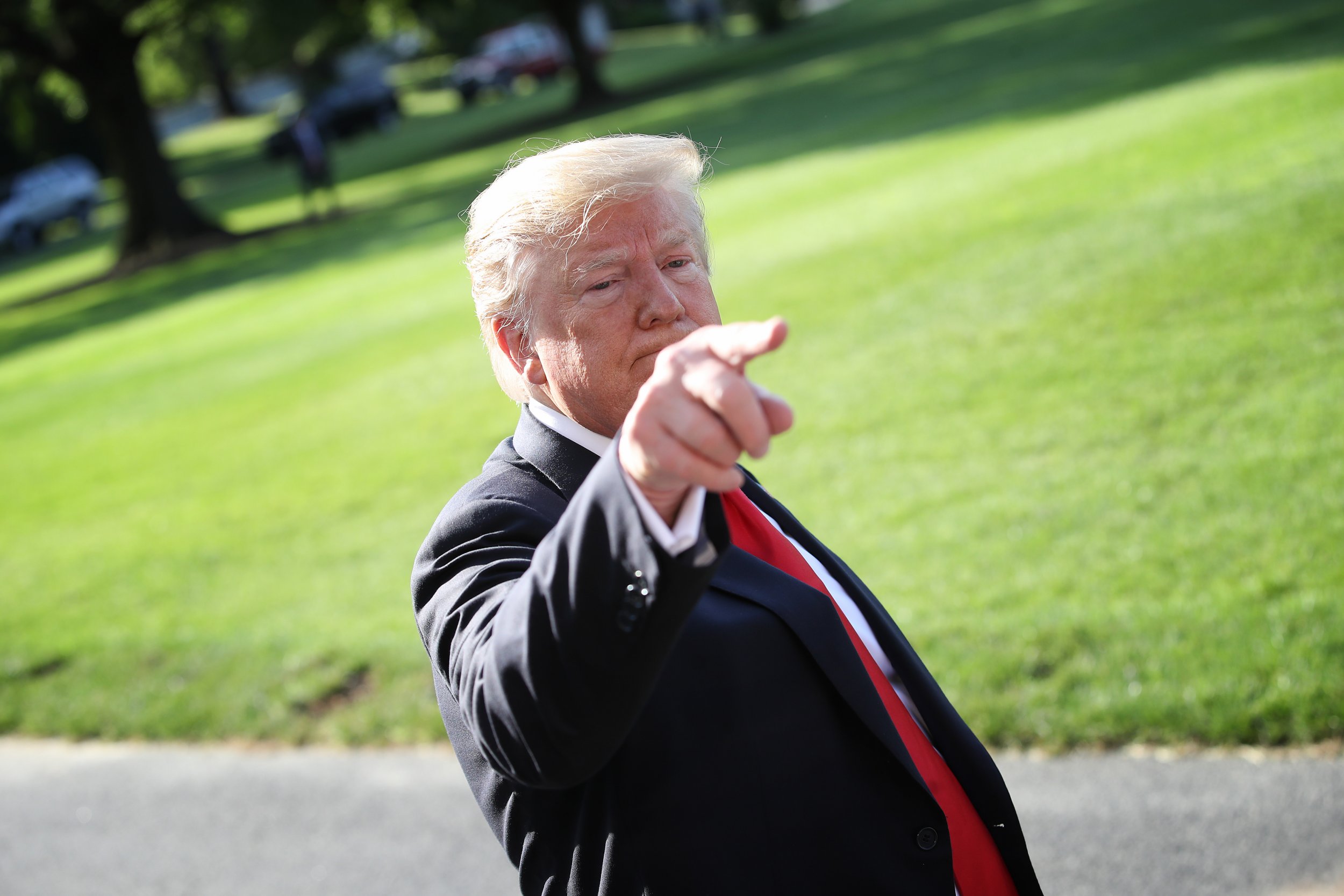 MSNBC host Donny Deutsch has some advice for Democrats wary of wading into the quagmire of impeachment: call it something else.
"You take it from a binary choice of two lanes [and] you create a third lane," he said on MSNBC's Morning Joe on Friday. "You take the word 'impeachment' and you change it to 'criminal activity.'"
Since special counsel Robert Mueller spoke publicly about the Russia investigation for the first time on Wednesday, many Democrats formerly on the fence about pursuing impeachment proceedings have been pressured to take a more definitive stance.
"As set forth in the report, after that investigation, if we had had confidence that the president clearly did not commit a crime, we would have said so," Mueller told reporters at a Department of Justice press conference. "We did not, however, make a determination as to whether the president did commit a crime."
While he is declining to testify to Congress, Mueller's speech was a rare public statement from a special counsel who has taken a notably circumspect approach to media relations. One especially seized upon comment, echoing a much-pored-over line in the special counsel's multi-volume report, referenced "a process other than the criminal justice system to formally accuse a sitting president of wrongdoing." That has been interpreted to be an allusion to impeachment proceedings, though not an outright referral.
"As of tomorrow, there will be the ongoing, Trump criminal investigations," Deutsch said on MSNBC, suggesting a possible way to reframe an impeachment inquiry. "It'll be about taxes. It'll be about the Southern District [of New York's investigation]. It'll be about philanthropy."
Deutsch's media guidance comes at a time when voters around the country are not clamoring for an impeachment investigation in the same way that many of the Democratic Party's presidential candidates currently are.
In a survey of registered voters from April, a Harvard/Harris Poll found that impeaching the president was voters' fourth-highest priority for the Democratic majority in the House of Representatives. While 60 percent of Democrats said the president should be impeached and removed from office, only just over one-third of independents said the same.
But Deutsch, who hosts the MSNBC show Saturday Night Politics, suggested that a reframing of the idea of what impeachment means, given its historically fraught usage, could salvage efforts to investigate the president.
"Take the word impeachment away. It's a losing word," he said. "It's a 30-year-old word that does not help us."
Deutsch further called impeachment a "disgusting word for Democrats" and insisted that they start to employ terms highlighting potential criminality.
"The word impeachment does not exist," he advised.