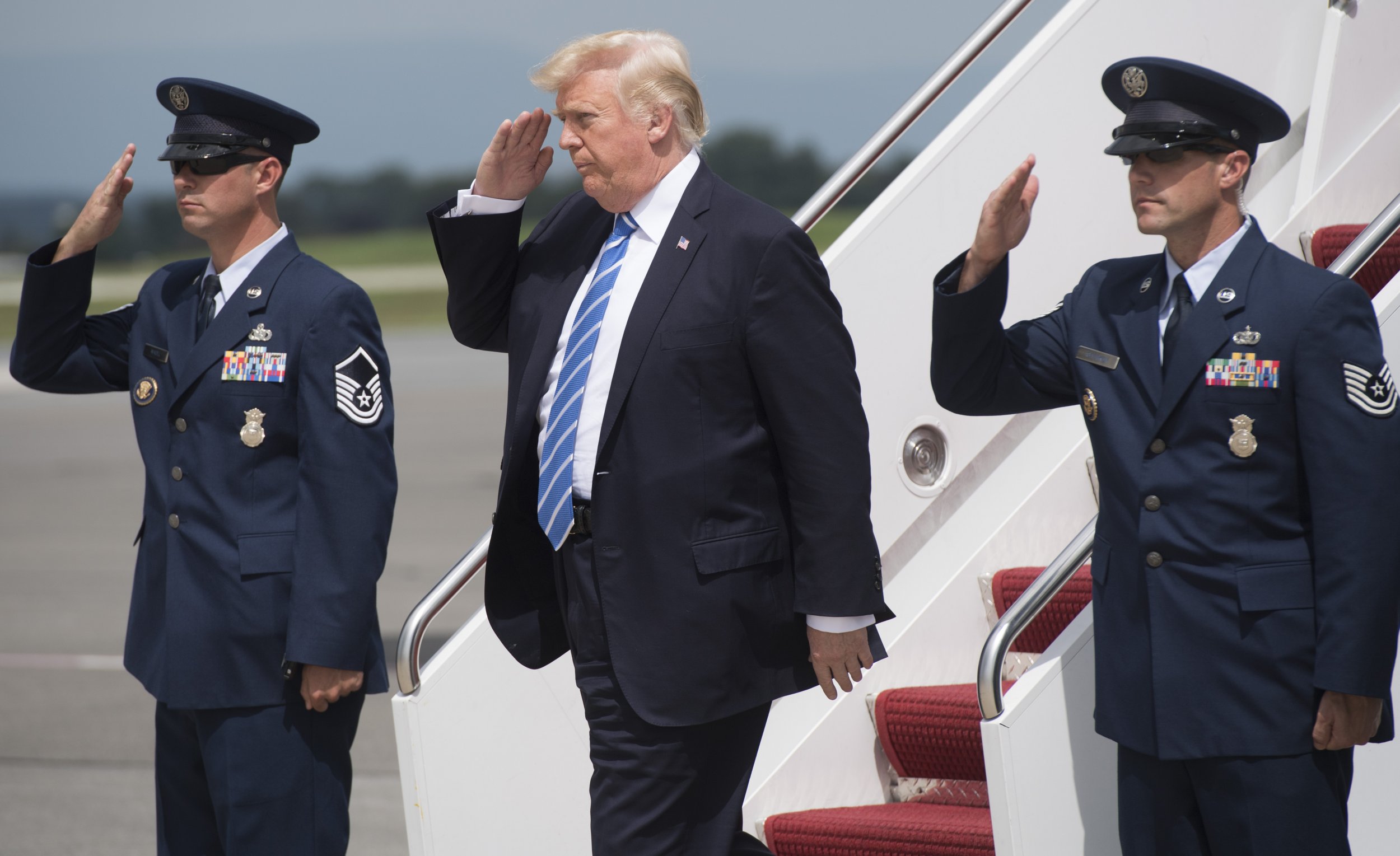 President Donald Trump has announced a new strategy in the war in Afghanistan, one that focuses on ending the U.S.'s costly nearly 16-year struggle to quell an Islamist insurgency there by eradicating militants and engaging regional powers, but does not commit to long-term nation-building goals.
In a highly anticipated televised address, Trump told troops Monday night at Fort Meyer, Arlington, Virginia that the U.S. would no longer rely on a strategy based on time tables, but one based on ground conditions. He said he would not reveal troops numbers nor specific details about offensives in the fight against the Taliban and Islamic State militant groups (ISIS) so as not to tip off Washington's adversaries.
Related: U.S. has lost the war in Afghanistan and should withdraw troops, Russia and Taliban say
"We will not talk about numbers of troops or our plans for further military activities," Trump said. "Conditions on the ground, not arbitrary timetables, will guide our strategy from now on. America's enemies must never know our plans or believe they can wait us out. I will not say when we are going to attack, but attack we will."
"Ultimately, it is up to the people of Afghanistan to take ownership of their future, to govern their society, and to achieve an everlasting peace," the president added. "We are a partner and a friend, but we will not dictate to the Afghan people how to live or how to govern their own complex society. We are not nation building again. We are killing terrorists."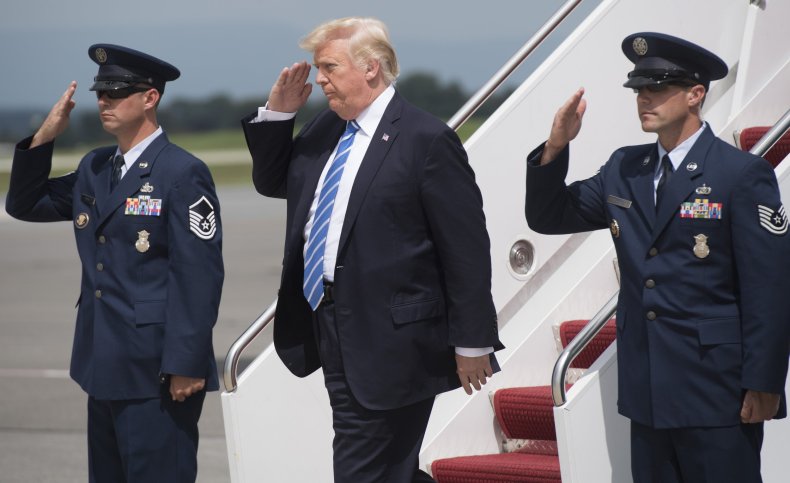 Trump said he had originally intended to pull out U.S. troops completely, but admitted that decisions were different once he was behind the desk at the Oval Office. He said U.S. troops "deserved a plan for victory" and that "the consequences of a rapid exit are both predictable and unacceptable," creating "a vaccuum for terrorists, including ISIS and Al-Qaeda." He also addressed nuclear-armed South Asian rivals India and Pakistan, saying a more comprehensive plan was necessary for engaging the feuding nations and getting their support in preventing "safe havens for terrorists that threaten America." Trump censured Pakistan for sheltering militant groups and urged India to contribute more economically to the conflict in Afghanistan.
"With our resolve, we will ensure that your service and that your family's will bring about the defeat of our enemies and the arrival of peace. We will push onward to victory with power in our hearts, courage in our souls and everlasting pride in each and every one of you," Trump vowed.
U.S. forces first invaded Afghanistan to topple the Islamist Taliban-led government in October 2001. The Taliban, an ally of Al-Qaeda, had refused to give up the location of Osama bin Laden in the wake of the 9/11 attacks in the U.S. and a U.S.-led coalition has been involved in the country ever since, making it the U.S.'s longest ever conflict. After more than 2,400 U.S. deaths and billions of dollars, the Taliban has managed to regain control of about a third of the restive nation.
Trump has criticized his predecessors' approach to the conflict years before announcing his own political ambitions. In October 2011, Trump said the U.S. was "wasting" its money in Afghanistan and called on the White House to focus on domestic affairs. He called the war "a total disaster," questioning the administration's direction in 2012 and that August called the conflict a "waste" and incorrectly asked why the U.S. was "continuing to train these Afghanis who then shoot our soldiers in the back?" (The correct term for people of Afghanistan is Afghan, while Afghani may refer to the local currency.)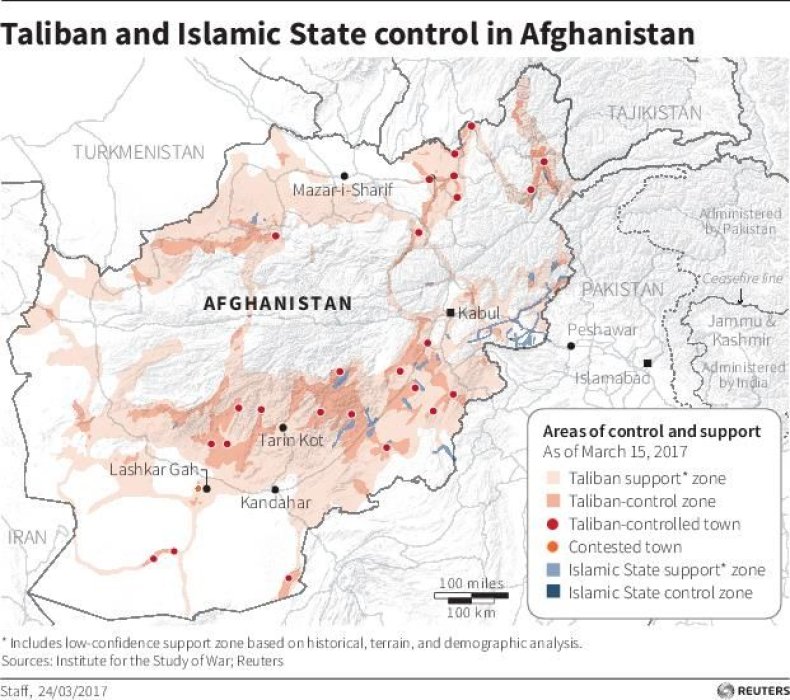 In 2013, Trump said he agreed with then President Barack Obama, who withdrew over 90 percent of U.S. troops from Afghanistan, leaving up to 9,800. The Taliban-led insurgency renewed, however, and Trump remained critical of Obama's decision to maintain the reduced force. Months after Trump announced he would run for president, Trump said the U.S. would "probably have to" leave a number of U.S. troops behind because of growing instability in Afghanistan in October 2015.
Soon after taking office this year, Trump said he would delegate setting troop levels to the Pentagon, which has called for greater U.S. military intervention in Afghanistan. Vice President Mike Pence and Defense Secretary James Mattis have backed U.S. forces in Afghanistan commander Army General John Nicholson's request for more soldiers. After high-level discussions, Trump tweeted Saturday that a decision had been made and a day later Mattis confirmed this.