Trump Criticized for Not Knowing What 'Western-Style Liberalism' Is When Asked About Putin's Comments
President Donald Trump's response to a question about "western-style liberalism" at a news conference prompted some to call the president out for apparently being unaware of what the phrase means.
Trump's relationship with Russian President Vladimir Putin has been a point of criticism for the president since he took office. The two met on Friday at the G20 Summit in Osaka, Japan, and during a news conference on Saturday, several reporters asked Trump questions about Russia and Putin.
One question, posed by Peter Baker of the New York Times, referenced a recent interview Putin gave the Financial Times, in which the Russian president said the "liberal idea" has "outlived its purpose" and "become obsolete." Baker asked Trump if he agreed with Putin that "western-style liberalism" is obsolete and no longer relevant to today's world.
Trump said he hadn't seen Putin's comments, but noted that he "may feel that way" because he sees what's going on in cities, such as Los Angeles and San Francisco, that are governed by liberal administrations.
"I don't know what they're thinking, but he does see things that are happening in the United States that would probably preclude him from saying how wonderful it is," Trump responded. "I'm very embarrassed by what I see in some of our cities where the politicians are either afraid to do something about it or they think it's votes."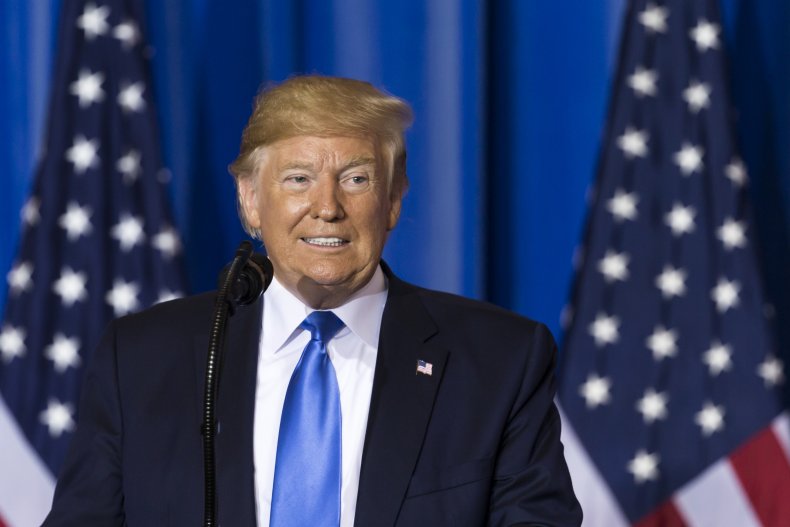 Trump added that the federal government may need to intervene in cities that are being run by an "extraordinary group of liberal people" because you "don't want it to spread."
The president's response drew criticism from several people on Twitter. They largely pointed out that the president seemed to confuse "liberal," as in the beliefs of the politically left in America, with "liberalism," the dominant ideology of western governments.
Adam Serwer, a staff writer at The Atlantic, contrasted Trump's comment in response to Baker's question with his repeated claims that he's the smartest person in the room.
"Relatedly, one of the president's favorite taunts is claiming his vast intelligence dwarfs that of his critics," Serwer posted on Twitter.
Christine Pelosi, daughter of Democratic Speaker of the House Nancy Pelosi and author of Campaign Boot Camp, wrote on Twitter that Trump either didn't know or didn't care that Putin was referencing countries within the North Atlantic Treaty Organization, not people who are liberal.
"Either way, San Francisco values are American values and we will never stop being a beacon of light and equality," Pelosi wrote in the tweet.
Attorney George Conway, a frequent Trump critic and husband of Trump counselor Kellyanne Conway, said the president's response to the question demonstrated that Trump is "breathtakingly ignorant."
Putin was also criticized for making the claim and Donald Tusk, president of the European Council, told the Financial Times that he "strongly disagreed" with the Russian president. In his opinion, "authoritarianism, personality cults and the rule of oligarchs" are obsolete.