Trump 'Crossed The Line' With Tweet Suggesting Joe Scarborough Murdered His Intern, Brother Says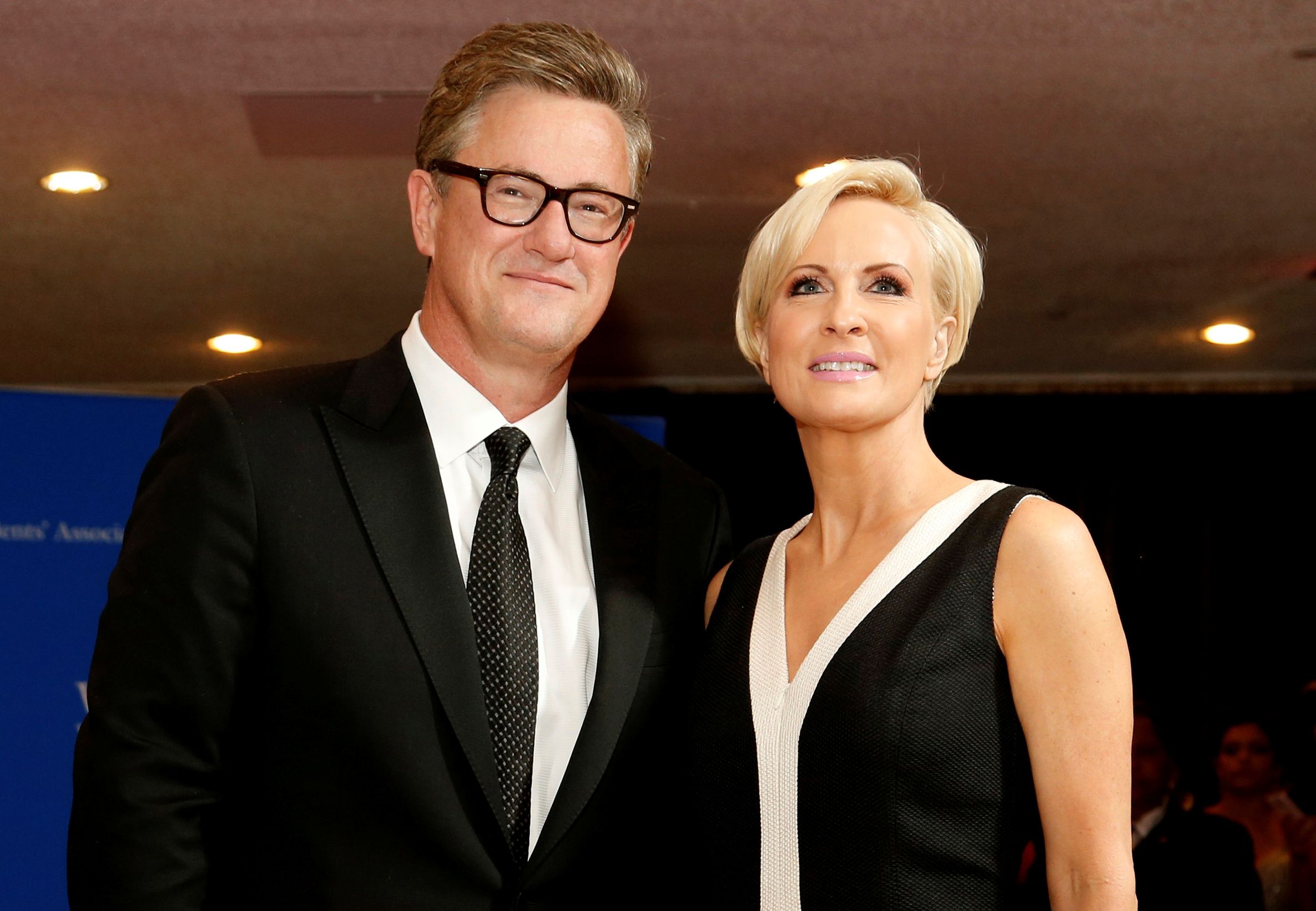 The brother of Joe Scarborough, whom Donald Trump on Wednesday suggested was responsible for the death of his intern, said the president "crossed the line" and demanded an apology.
George Scarborough—an avid Trump supporter—on Twitter called the president's tweet about the MSNBC Morning Joe co-host an "outrageous reference."
"@potus @realDonaldTrump just crossed the line with me," George Scarborough tweeted. "I need to see a public apology to my brother Joe or else he has lost my support for good ... which is saying a ton given all the support I've shown him in past 2 years."
Joe Scarborough was serving as a Republican congressman in Florida when his 28-year-old intern Lori Klausutis was found dead in his district office.
Trump dredged up an old conspiracy theory that Joe Scarborough was involved in the death in a tweet on NBC News's termination of Matt Lauer after a review of alleged sexual misconduct. "And will they terminate low ratings Joe Scarborough based on the 'unsolved mystery' that took place in Florida years ago? Investigate!" Trump wrote.
No reliable evidence exists that Joe Scarborough had anything to do with Klausutis' death in 2001. She was found behind a desk in the congressman's district office. Heart issues caused her to fall on her desk and hit her head, according to an autopsy report. No signs of foul play were found.
Though Republican Joe Scarborough has frequently disagreed with Trump, George Scarborough endorsed the then-presidential candidate in a January 2016 rally held in Pensacola, Florida.
George Scarborough, a businessman, also took a jab at Trump's penchant for stretching the truth.
"For @realDonaldTrump to reference true #FakeNews re my brother @joenbc gives me serious pause regarding his 'news' sources," the NBC host's brother tweeted.
Trump has backed conspiracy theories in the past, including an accusation that former President Barack Obama has a fake U.S. birth certificate, and most recently insinuated that tapes in which he said "grab them by the pussy" about women are fake. Trump routinely says his record-low approval ratings and media reports indicating he isn't doing a good job are "fake news."
George Scarborough tweeted that Trump's "#FakeNews report" on his brother "has put a huge emotional drain on my family."
"I KNOW this is #FakeNews, & apologies for being an R & liking SCOTUS pick, booming stock mkt , 3%+ GDP growth, low unemployment, & other policies, still @potus went too far w/me w/tweet," George Scarborough tweeted. "Done."