Trump Curbs Visas for Foreign Workers in Latest Pitch to Shore up Election Base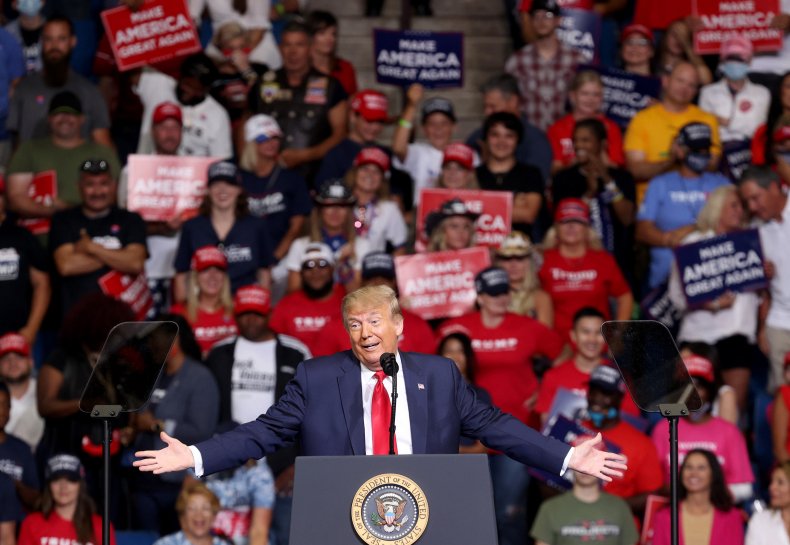 With four months left until the election, President Donald Trump is making another pitch to shore up his base: He plans to further limit immigration.
The Trump administration announced Monday that Trump will sign an executive order limiting some employment-based visas for foreign workers during the coronavirus pandemic and economic crisis to protect American jobs until things recover.
A senior administration official who briefed reporters on the plans but wasn't authorized to speak on the record said the order will not impact workers already in the United States. It's unclear how many that would leave affected, as many travel bans remain because of the pandemic.
But the announcement follows recent efforts by Trump and his campaign to speak to his conservative base before the November 3 election.
Ahead of the immigration announcement, Trump had a sit-down interview with the Christian Broadcasting Network, an evangelical outlet, to discuss conservative causes including restrictions on abortion. That interview is slated to air Tuesday on the 700 Club program, hosted by televangelist Pat Robertson.
Trump held his first campaign rally in three months over the weekend following a pause because of the coronavirus. The president's slated to appear at a Phoenix, Arizona megachurch on Tuesday for a Students for Trump event.
His immigration order is an extension of action he took in April to roll back visas for immigrant workers.
The latest move will further restrict H-1B visas for specialized, highly skilled workers, H-2B visas for nonagricultural seasonal workers, J-1 visas for exchange visitors and L-1 visas that companies use to transfer employees from other countries to the United States, according to the White House official who briefed reporters Monday.
The official cited "the expanding unemployment, and the number of Americans who are out of work" for Trump's decision to curb some legal immigration for foreign workers.
The nation hit record unemployment levels during the coronavirus pandemic. With another 1.5 million people filing for unemployment benefits for the first time this month, unemployment currently is at about 20.5 million, according to the U.S. Labor Department.
Trump hinted to the new order during an interview with Fox News on Saturday.
"I think it's going to make a lot of people very happy, and it's common sense, I mean, to be honest with you. It's common sense," he said.
It's a move that could play into the immigration hardliners at the heart of his voting base. Trump campaigned four years ago around building a wall along the U.S.-Mexico border, which he said would curtail illegal immigration.
Recent polls have suggested that Trump is lagging behind his presumptive Democratic rival, Joe Biden, including in more conservative states that Trump won four years ago.