Federal Elections Commission Chair Ellen Weintraub called out President Donald Trump on Monday for making repeated and unfounded claims about rampant nationwide voter fraud.
"Facts matter," Weintraub said in a Monday morning interview with CNN's New Day, after anchor John Berman read a letter she had written to Trump, asking him to refrain from repeating baseless claims about voter fraud. "People need to be able to believe what their leaders tell them."
"There is no evidence of rampant voter fraud in 2016, or really in any previous election. People have studied this. Academics have studied this. Lawyers have studied this. The government has studied this. Democrats have studied this. Republicans have studied this, and no one can find any evidence of rampant voter fraud either historically or particularly in the 2016 election," Weintraub explained.
Continuing, she argued that Trump's efforts to "put out information that has no proof, has no evidence behind it, it is ... damaging to our Democracy." Weintraub said that the false claims would cause "people to lose faith" and to "question the results" of elections.
"To be suggesting to people that if the candidate they choose doesn't win, that it's because of fraud, that undermines our democracy," she added.
Trump has repeatedly touted conspiracy theories and claimed that he only lost the popular vote to his 2016 presidential opponent, former Secretary of State Hillary Clinton, due to "rampant voter fraud." Although Trump lost the popular vote by nearly 3 million votes, he won more states than Clinton and a significant majority of the electoral college.
Last Thursday, ahead of a reelection campaign in New Hampshire, Trump again repeated baseless accusations of voter fraud. "New Hampshire should have been won last time [by me], except we had a lot of people come in at the last moment, which was a rather strange situation," the president said, the Concord Monitor reported. "Thousands and thousands of people coming in from locations unknown. But I knew where their location was."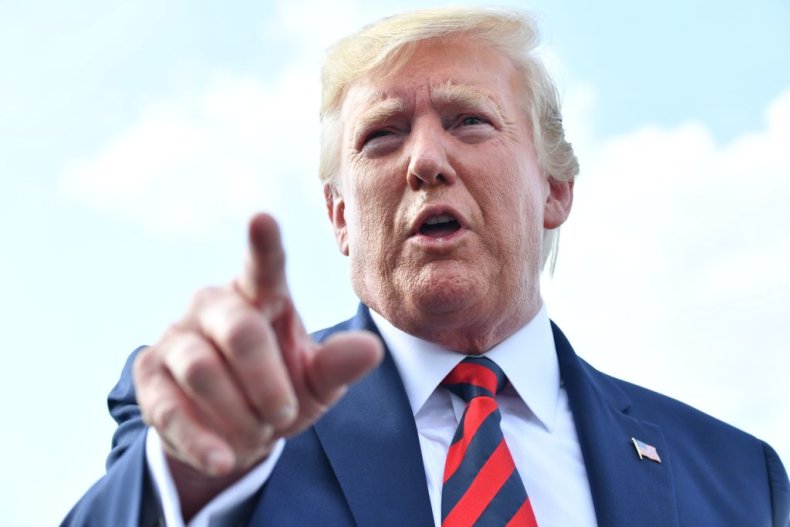 Vice President Mike Pence and Republican Kris Kobach, who was then the Secretary of State of Kansas, led a voter fraud panel, which was set up in 2017, to investigate Trump's concerns. The president abruptly ended the panel's work in January of 2018, without any notable findings.
"Putting rhetoric aside to look at the facts makes clear that fraud by voters at the polls is vanishingly rare, and does not happen on a scale even close to that necessary to 'rig' an election," a 2017 report by the Brennan Center for Justice and New York University pointed out. As the Brennan Center's report highlighted, in depth analysis by The Washington Post found that between 2000 and 2014 there were only 31 credible instances of voter fraud out of more than 1 billion ballots that were cast.