'I Was Trump's Aide, Now I Run a Conservative Dating App—He Loved the Idea'
When I think back to myself in 2020, working as Director of White House Presidential Personnel during the Trump administration, the thought of launching a new dating app would never have crossed my mind. I was super focused on my role and rarely thought about anything outside of work.
I first became aware of Donald Trump's political ambitions in 2015. I was working an entry level job on Fox News' digital team, but I didn't feel it was a great fit for me. I had only been there a few months when I saw footage of him coming down the golden escalator at Trump Tower in New York City, having formally announced his bid for the presidency.
Everyone around me was sort of laughing and joking about his candidacy. Many people said: "This guy has no chance." I felt like the only one of my peers who was inspired by his speech.
For me, Donald Trump was this larger than life figure who was speaking about all the key issues I believed mainstream Republicans had abandoned. His non-political correctness, his celebrity and charisma, all appealed to me. I felt he was creating the national conversation; it seemed like everyone was talking about what he was saying.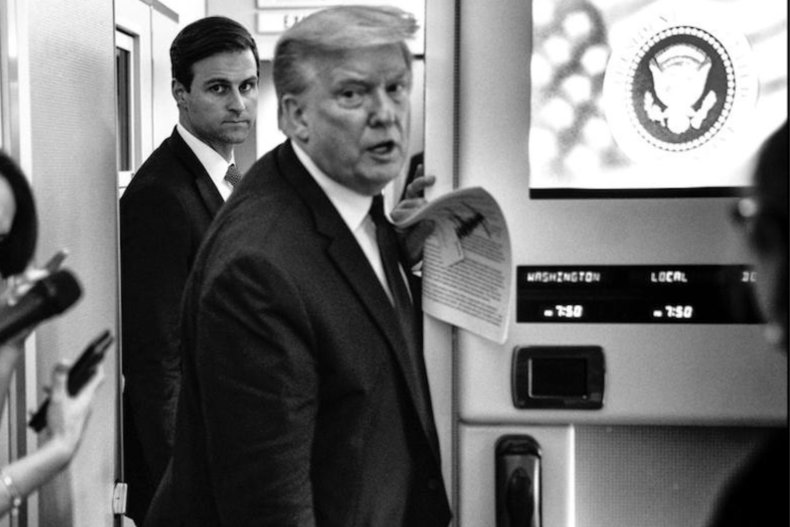 I bombarded any contacts I could find with requests to join his staff. At that point, I couldn't even find his official campaign website. I started looking for any way to reach him. I even emailed his daughter Ivanka's clothing company.
Eventually, someone pointed me in the right direction. His campaign team said I could come and volunteer, so I quit my job and started working at Trump Tower in July, 2015. The first time I saw him I was answering phones when he walked in to say hello. I was starstruck.
At that time, the campaign was incredibly small, so it was very easy to get involved and rise through the ranks. I had a few different jobs and in 2016, when Trump was elected President, I worked as one of his personal aides in the White House.
Personally, I thought he was the best boss I could ever ask for. I don't think many people would assume so, but he is incredibly gracious. He was super fun and fair, I thought he was a great person to work for and I learned a lot from him.
During my time inside the White House, I was definitely more career-driven and focused on professional success, rather than relationships. I would date here and there, but I realized it was actually hard to meet women outside of my work network.
Washington, D.C. is a very liberal city, and I'm super conservative. How could I find people who had the same values as me? I found I couldn't really use the apps because it was tough to find someone on there with similar opinions. It was tough, but I didn't really give it much thought at the time.
Personally, I have never and would never date anyone who doesn't share the same political views as me. Perhaps if this were a different period in American history, that would be fine—but right now it seems there are two separate world views and we're living in two very different places. I just don't think it would work.
I have nothing against Democrats, they are part of our country, but I believe we just see things way too differently to be romantically involved. We don't agree on any major issues, not a single one.
I left the White House in March 2018 and was out in the professional wilderness for a couple of years. During this time, my buddy Isaac Stalzer and I tried our hand at developing an app. We produced an alternative social media app called Unify. We learned so much from it. It was kind of like a trial run.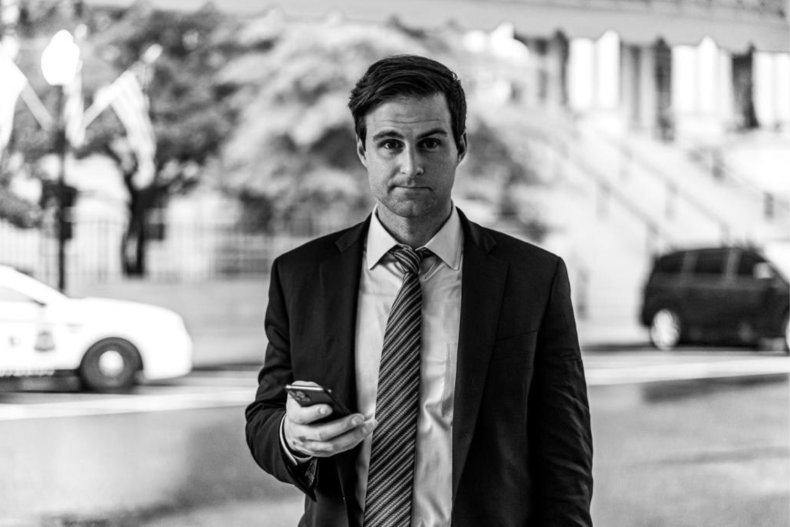 Although the issues surrounding my departure from the White House were resolved shortly after I left, it wasn't until the fall of 2019 that I was offered the opportunity to come back. I returned to the White House in 2020 and was alongside Trump for the last year of his administration.
When Trump left office on January 20, 2021, I believe both his staff and the President himself felt we had so much unfinished business and were disappointed we couldn't get to see it through.
After leaving the White House, myself and many of my co-workers did not initially know what our next move would be. Alternative social media was becoming popular, but we'd already tried that and so were looking for some other options.
It wasn't until after a conversation with one of my female friends in May, 2021, that we came up with the idea for The Right Stuff. We were talking when she said: "You need to create a dating app for conservatives, that is what all my female friends want."
Later on, myself and my co-founders, Daniel Huff, and Isaac Stalzer, started thinking about some of the horrible experiences we'd had on dating apps. For example, in southern California, when I filtered my settings to include conservative women from the ages of 21-29 and only a handful of users appeared.
Daniel had previously met up with a woman he was speaking with on an app, who upon hearing that he worked under the Trump administration instantly got up and left the date. That is the perfect example of the vitriol that is often thrown towards conservatives.
We discussed our dismay at the left-wing propaganda we feel perpetuates on mainstream dating apps; for example the social justice pledges users must sign to use the platforms or the gender-specific tags available to select.
After deciding to turn our idea into a reality, we brought the concept to an investor, Peter Thiel, who thought The Right Stuff was a great proposal and that we were catering to an underserved market. We started officially working on the project in September, 2021.
I speak to Trump occasionally and around a year ago I mentioned I was working on the app. He thought it was a great idea. He was super excited about it and loved the name.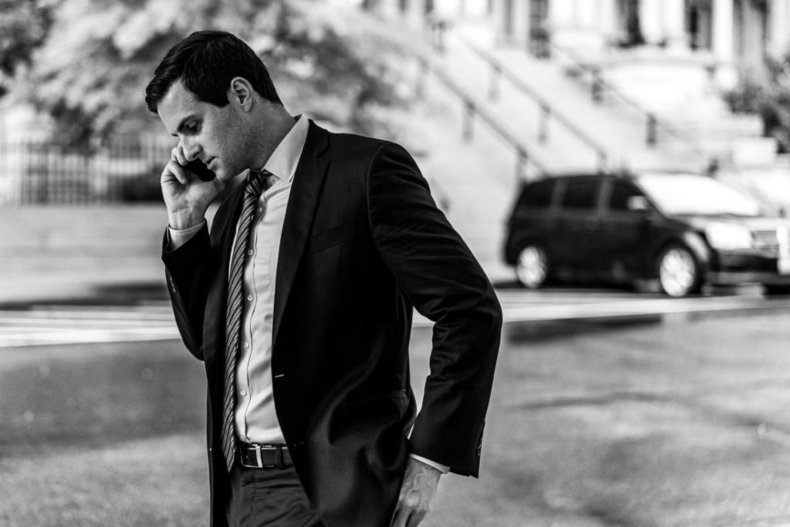 The biggest reason our dating app will be different to others on the market is because of the network. If you sign up, all you will find is people who are on the right politically, who are looking for other conservatives.
Some may believe this app is only for finding marriage, but it's not. It's designed for anyone on the right; from those who want long term commitment to young professionals who have moved to a new city and college kids just having fun.
There are some conservatives who are skeptical of dating apps in general; maybe they think they're a little untraditional. So, our platform will implement some of those orthodox values into modern technology. For example, women never pay for any aspect of the app.
The platform is invite-only, which means as long as users don't intentionally mislead someone or promote something harmful they're allowed on The Right Stuff. But, if someone who was disrespectful of conservative views did make their way onto the app, other users could simply un-match them. We're trusting our initial influencer group to create a high-quality network.
The app will officially launch at the end of this month and it has been beta-tested, with a sample of our intended audience, over this summer. It has had a great response so far.
Right now, conservatives are spread out on all these different dating apps. We're consolidating that. Often, right-wing people don't tag themselves as so, because other people may not want to match with them or could be mean-spirited towards them.
I believe conservatives exist on mainstream dating apps, but have to hide their political views because the vitriol against them is so strong. We're trying to be traditional in our values but keep things light. The biggest difference is that whether you're looking for marriage, a serious relationship or just fun, it's almost guaranteed that everyone on the network will support your political views.
John McEntee, 32, from southern California, is co-founder of The Right Stuff. He previously served as Director of the White House Presidential Personnel Office during the Trump Administration.
All views expressed in this article are the author's own.
As told to Monica Greep.