Trump D.C. Hotel Prices Increase by Over 60% for Week of GOP Nomination Speech
Shortly after President Donald Trump said Wednesday he "probably" will give his acceptance speech for the Republican presidential nomination at the White House, prices for a room at the Trump International Hotel in D.C. increased by over 60 percent.
According to Hotels.com, one double occupancy room on the night of August 27, the date scheduled for the speech, start at $795 and range as high as $2,070.
In comparison, the hotel booking website shows lower prices for dates one week before and after August 27. According to Hotels.com, one room booked for two adults on August 20 or September 3 ranges in price from $495 to $1,770.
While appearing on Fox News' Fox & Friends Wednesday, Trump suggested that he'd give his speech from the White House.
"I'll probably do mine live from the White House," Trump said during the interview.
While using the White House as a backdrop for his speech would be considered unusual, as it conflicts the line between the federal government and political campaigns, Trump noted that giving his speech there "would be the easiest from the standpoint of security."
"It's a very expensive operation militarily, and law enforcement-wise the Secret Service is fantastic. But, you know, it's a big deal, and we're thinking about doing it from the White House because there's no movement, it's easy and I think it's a beautiful setting and we are thinking about that. It's certainly one of the alternatives. It's the easiest alternative, I think it's a beautiful alternative," he added during the interview.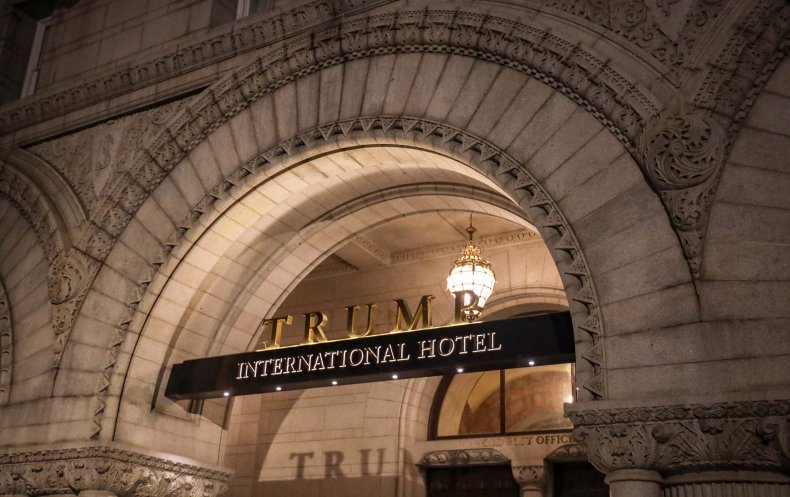 Following Trump's suggestion, many speculated that delivering the speech at the White House would violate the Hatch Act, which is used "to ensure that federal programs are administered in a nonpartisan fashion, to protect federal employees from political coercion in the workplace, and to ensure that federal employees are advanced based on merit and not based on political affiliation," according to the U.S. Office of Special Counsel.
On Wednesday, Senate Homeland Security and Governmental Affairs Chairman Ron Johnson told CNN Senior Congressional Correspondent Manu Ranju that Trump holding the speech at the White House is "probably not allowed" and added that he "probably shouldn't do it."
Ranju also asked Senate Majority Whip John Thune about Trump's suggestion.
"I assume that's not something that you could do. I assume there's some Hatch Act issues or something there. I don't know the answer to that," Thune said.
Despite the concerns, Trump downplayed the situation and said that giving his speech at the White House "is legal."
"It is legal, there is no Hatch Act because it doesn't pertain to the president," Trump said during a recent press conference when asked about Thune's comments
Newsweek reached out to the Trump International Hotel in Washington D.C. for comment but did not receive a response in time for publication.