Trump Debunks Own Attack on Biden Allegedly Ducking Debates: 'He Has Not Said That'
President Donald Trump on Wednesday debunked his own attacks on presumptive Democratic nominee Joe Biden, saying that the former vice president "has not said that" he'll avoid debates.
During a recent appearance on Fox News' Fox & Friends, Trump was asked by co-host Ainsley Earhardt about recent speculations that Biden wanted to avoid debating him.
"What about the debates? Jill Biden was interviewed yesterday by Dana Perino and she said that Joe Biden will be debating you in those three debates, he's already committed to that," Earhardt said during the interview.
Earhardt also mentioned a recent op-ed written by former White House press secretary Joe Lockhart, who suggested that Biden shouldn't debate Trump because Trump lies too much.
"Well, they're trying to get out, my people are telling me that they're playing very cute. They're trying to get out, there's no question about that," Trump said in response.
Trump continued, "regardless what it is, I'm ready to debate, I don't care. I hear he wants to get out, but he has, in all fairness to him, he has not said that."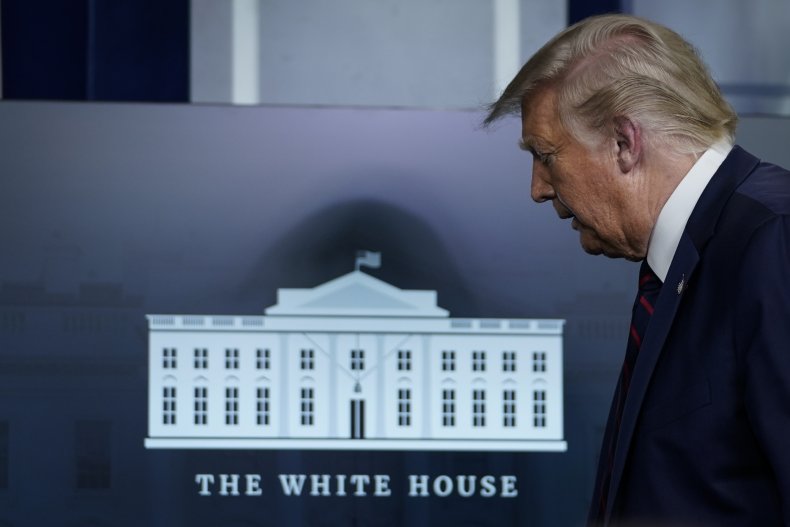 Trump's comments come as he and his campaign have suggested that Biden was planning to avoid debates and would use the novel coronavirus pandemic as an excuse. During a May 14 interview with the Washington Examiner, Trump said he looked forward to debating Biden and added "I know they want to try and get out of the debate by saying they won't be able to debate because of COVID-19."
"They're saying that they won't be able to debate because of COVID-19... And they said that they won't be able to debate. Well, I'd like to debate. As you know, I did well on the debates. I wouldn't be standing here, but no, I heard there's a rumor that...I don't know if you guys have been seeing this, but they don't want to debate because of COVID, okay," Trump added during his interview in May.
On June 18, Trump's campaign manager Brad Parscale also added to the speculations, tweeting a report from Politico that the Trump campaign wanted another debate, with a caption that read "Come on out Joe."
Despite Trump's previous claims that Biden wanted to skip debates, as the president noted in his Fox & Friends appearance on Wednesday, the former vice president has never said this.
While speaking at a fundraiser in April, Biden said "I can hardly wait to debate Donald Trump. Are you kidding?"
Biden made several similar comments since then, saying "I'm ready to debate President Trump on Zoom or Skype anytime he wants," during an Instagram live interview.
Newsweek reached out to Trump and Biden's campaign for comment but did not receive a response in time for publication.