Trump's Approval Rating is Lower Than Any Other President at the End of His First Year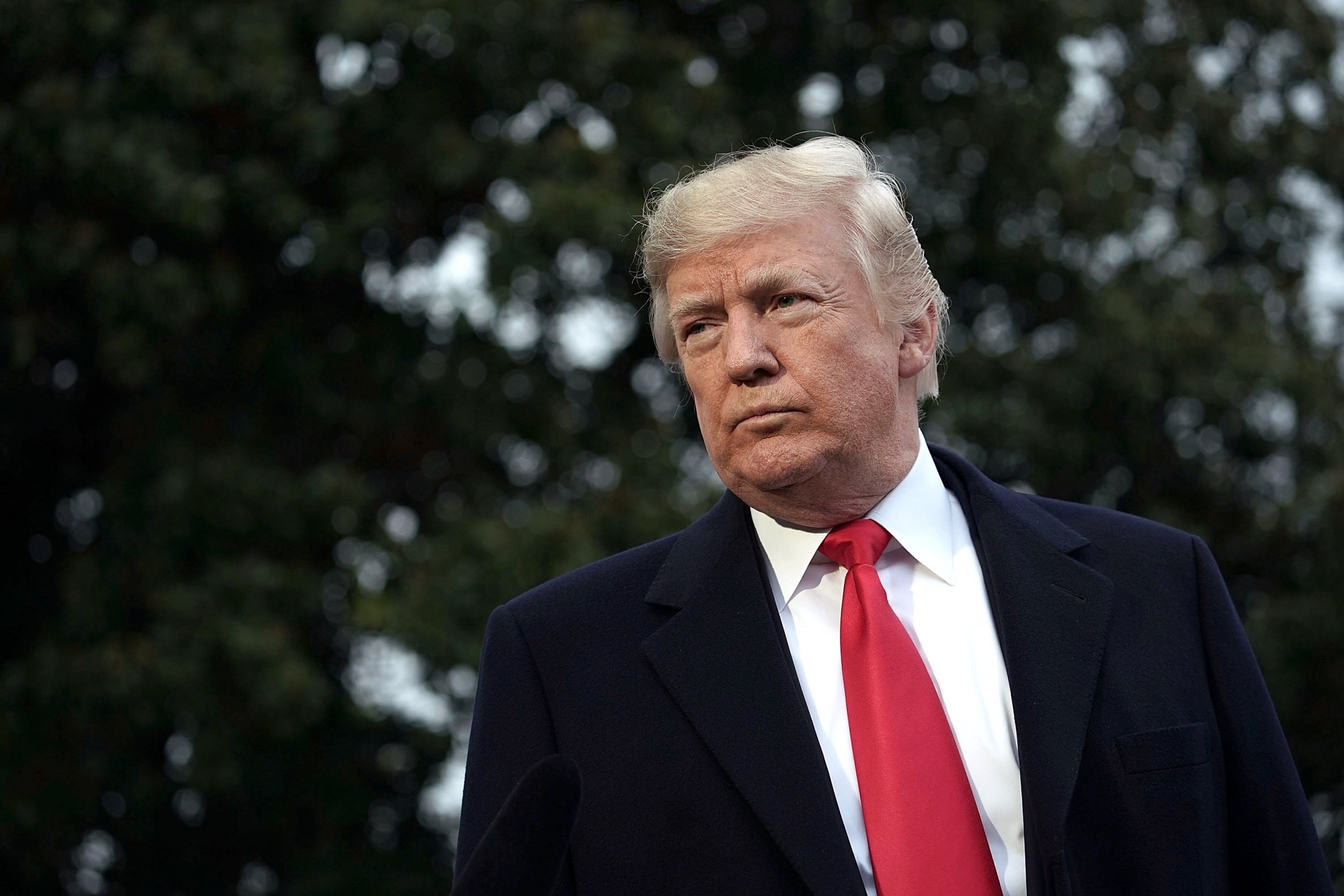 President Donald Trump is set to finish 2017 with the lowest approval rating of any modern president at this stage of his first term, according to a CNN poll released Tuesday.
Trump's approval rating in the survey is now 35 percent, with 59 percent voicing disapproval. It's the lowest December score for any first-year president going back to Dwight D. Eisenhower, with most presidents in that time scoring at least 49 percent approval. By this time in their presidencies, Barack Obama had 54 percent approval, and George W. Bush had 86 percent. The lowest score before Trump was Ronald Reagan's 49 percent approval in 1981.
The Republican tax bill, which could get final congressional approval this week, doesn't appear to be helping his ratings. The CNN poll found that 55 percent of Americans oppose the bill, which is expected to give a major tax cut to the wealthy while offering comparatively slim tax relief to the middle and lower classes. Sixty-three percent said they believe the bill will benefit Trump and his family, and 73 percent want the president to finally release his tax returns.
Trump has boasted that the bill would be a "great Christmas gift to middle-income people" and "not good" for him, although several key elements of the bill, such as lower pass-through rates and a repeal of the alternative minimum tax, would give a major boost to billionaires like him.
According to the poll, the number of Americans against the tax bill increased 10 points within the last month. About 45 percent of respondents were against the bill in November, compared with 55 percent in December.
Trump's numbers have been steadily declining for most of his first year in office, though he doesn't seem willing to accept it. The president tweeted a conservative-leaning poll in November that listed his approval rating at 56 percent, which is higher than any other mainstream poll has given him.
"One of the most accurate polls last time around. But #FakeNews likes to say we're in the 30's," the president wrote about the Rasmussen Reports poll. "They are wrong. Some people think numbers could be in the 50's. Together, WE will MAKE AMERICA GREAT AGAIN!"
As of now, Trump's average approval rating in major polls is 38 percent, according to Real Clear Politics.
CNN surveyed 1,001 Americans from December 14 to 17 for its poll. Trump had no response to it on Tuesday.