Trump Declares FBI's Reputation in 'Tatters' and Denies Ordering Comey to Stop Investigating Flynn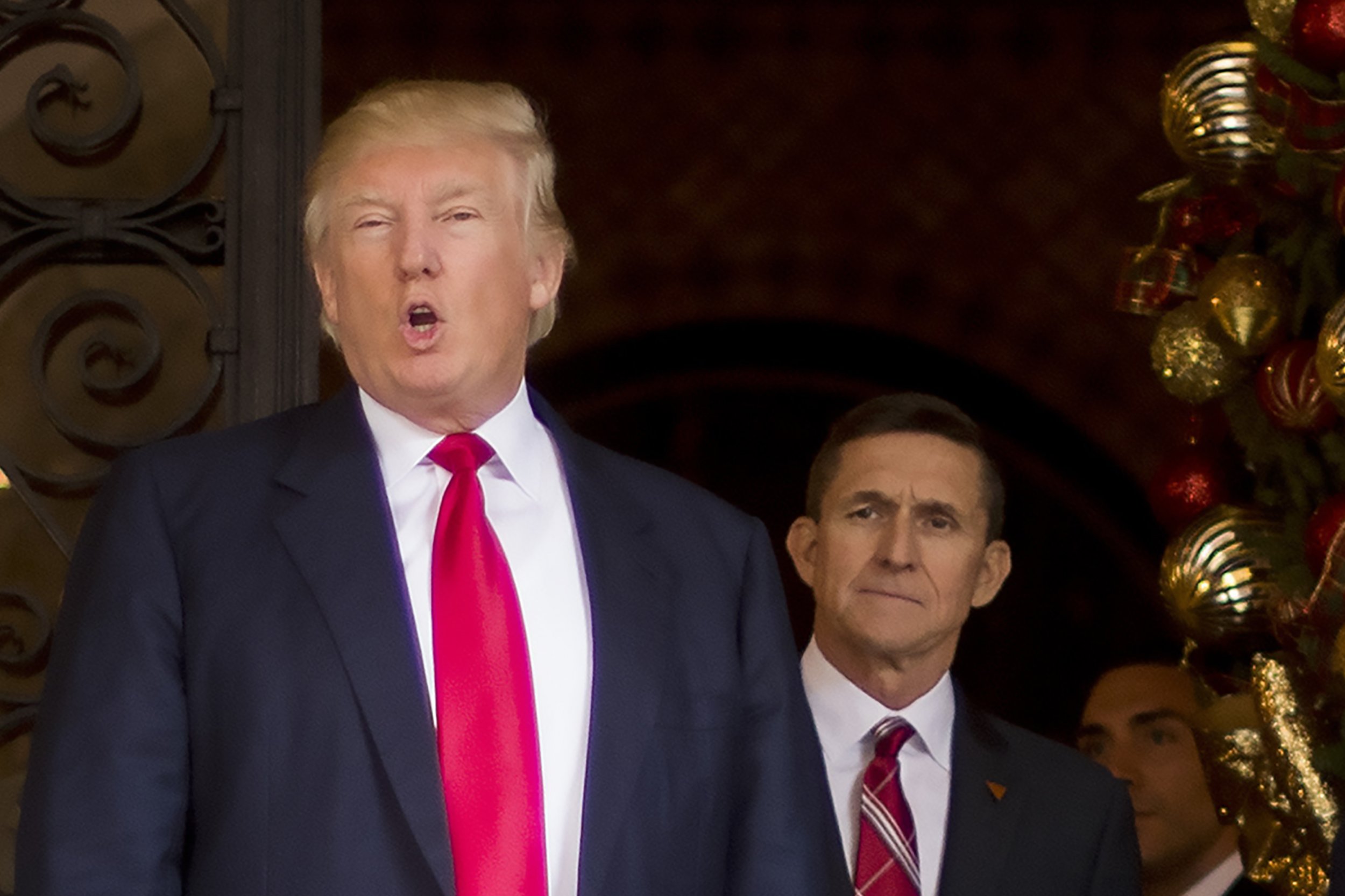 In a barrage of early Sunday morning tweets, President Donald Trump lambasted the FBI and issued fresh denials of ordering former FBI Director James Comey to halt an investigation into dismissed national security adviser Michael Flynn.
"I never asked Comey to stop investigating Flynn," Trump tweeted. "Just more Fake News covering another Comey lie!"
"After years of Comey, with the phony and dishonest Clinton investigation (and more), running the FBI, its reputation is in Tatters - worst in History! But fear not, we will bring it back to greatness," tweeted the president later.
He also referenced a report Saturday that an FBI agent reassigned by Special Counsel Robert Mueller for alleged anti-Trump texts was under investigation for his role in the Hillary Clinton emails probe.
"Tainted (no, very dishonest?) FBI "agent's role in Clinton probe under review." Led Clinton Email probe. @foxandfriends Clinton money going to wife of another FBI agent in charge," tweeted the president, refering to a Fox and Friends report.
"Report: "ANTI-TRUMP FBI AGENT LED CLINTON EMAIL PROBE" Now it all starts to make sense!" he tweeted subsequently.
Trump's latest tweets come after Flynn admitted Friday to having lied to the FBI about his contact with Russian ambassador Sergey Kislyak ahead of Trump's inauguration. Trump sacked Flynn in February for deceiving Vice President Mike Pence about his contact with Kislyak.
Trump stoked the controversy further Saturday, claiming that one of the reasons he had sacked Flynn was that he had lied to the FBI. "I had to fire General Flynn because he lied to the Vice President and the FBI," Trump wrote in that tweet.
But critics were quick to point out that if Trump knew that Flynn had committed a felony by lying to the FBI and urged Comey not to investigate Flynn then the president may have committed an obstruction of justice.
"Are you ADMITTING you knew Flynn had lied to the FBI when you asked Comey to back off Flynn?" Walter Shaub, the former head of the U.S. Office of Government Ethics, asked in a tweet Saturday afternoon.
"This is a pretty substantial confession to essential knowledge elements of an obstruction of justice charge," Susan Hennessey, a national security fellow at the Brookings Institution, tweeted on Saturday.
Comey claims that the day after Trump fired Flynn the president approached him and asked him to go easy with Flynn. "I hope you can let this go," Trump told Comey, according to handwritten notes Comey took of the conversation which he presented in testimony to Congress in May.
Two sources close to Trump told the Washington Post Saturday, however, that Trump's chief counsel, John Dowd, crafted the controversial tweet.
Trump fired Comey in May. He subsequently told ABC News that he had fired Comey because he was leading an investigation into alleged election meddling by Russia in 2016.
"When I decided to just do it, I said to myself, I said 'you know, this Russia thing with Trump and Russia is a made-up story, it's an excuse by the Democrats for having lost an election that they should have won.' "
Shortly after Trump's Saturday tweet, Comey offered what seemed to be a cryptic commentary on the president's new claims.
"Beautiful Long Island Sound from Westport, CT," Comey wrote in the caption of an Instagram post. "To paraphrase the Buddha — Three things cannot be long hidden: the sun; the moon; and the truth."