Trump Defended KKK Members Because He Said 'Who Really Knows What the KKK Believes Now,' Book Claims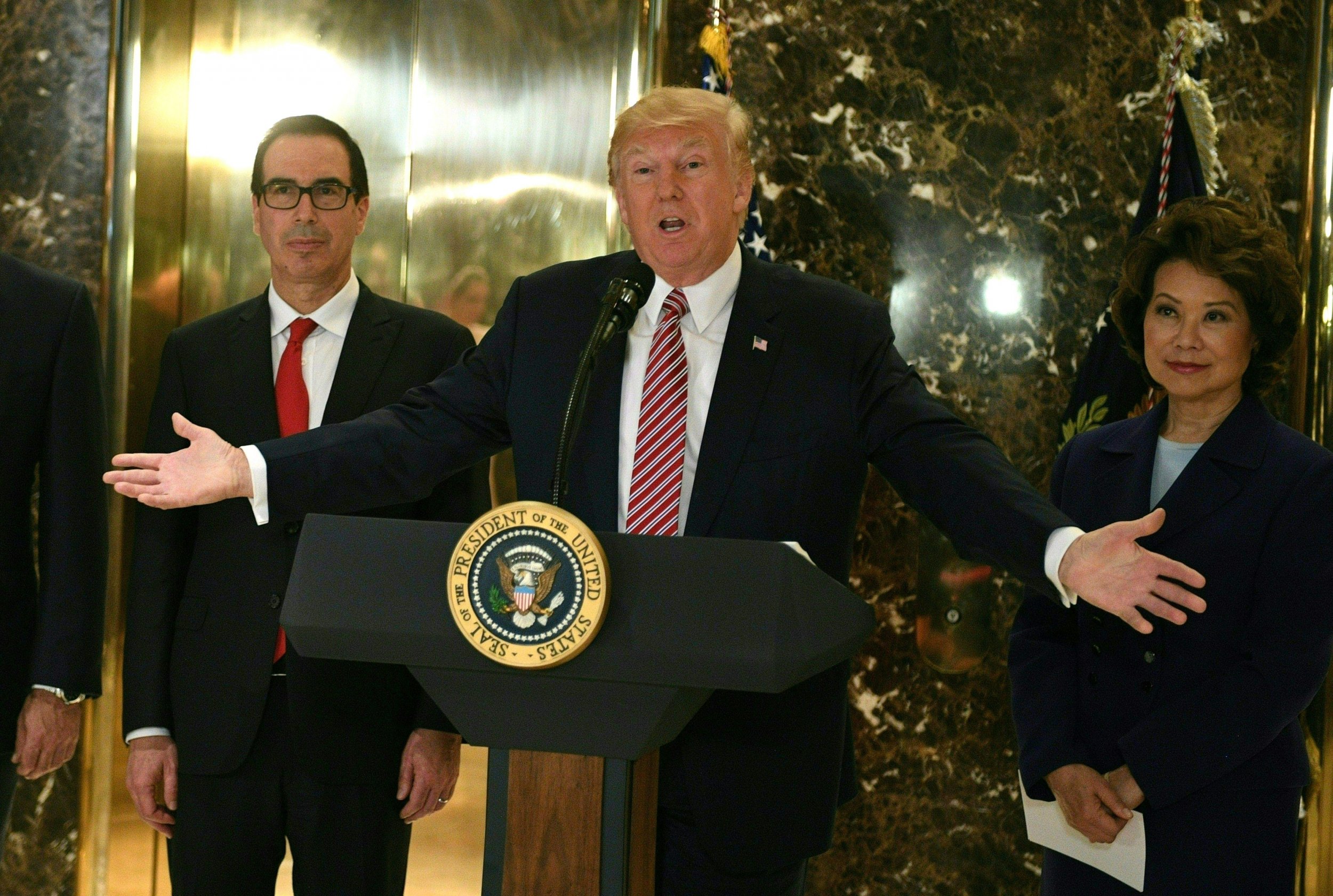 After a white supremacist rally in Charlottesville, Virginia, President Donald Trump privately rationalized why someone would join the KKK, suggesting the racist group doesn't believe what it used to, a book published this week with insider details on the Trump White House claims.
In Fire and Fury: Inside the Trump White House, author Michael Wolff wrote that when Trump finally addressed the August 2017 rally—saying "racism is evil" and that the KKK and other groups that cause violence around it "are repugnant to everything we hold dear as Americans"—it was "a reluctant mini-grovel," and the president "was clearly reading forced lines."
After his KKK remarks, Trump got on Marine One and spewed his actual beliefs while traveling.
"Privately, he kept trying to rationalize why someone would be a member of the KKK—that is, they might not actually believe what the KKK believed, and the KKK probably does not believe what it used to believe," Wolff wrote. "And, anyway, who really knows what the KKK believes now? In fact, he said, his own father was accused of being involved with the KKK—not true. (In fact, yes, true.)."
As Wolff notes, Trump's father, Fred Trump, was arrested after a KKK riot in Queens, New York, in 1927.
The White House did not respond to a request for comment.
Wolff's claim seeks to shed light on Trump's true stance on the white supremacist rally and perhaps why it took him so long to address the incident many Americans considered racist.
Trump was widely condemned for his delay in condemning the people responsible for a rally in which one counter-protester was killed when a car allegedly driven by one of the marchers ran her over. James Alex Fields Jr. was charged with first-degree murder last month.
The president initially said both sides were to blame for the Charlottesville clash in which neo-Nazis shouted, "Jews will not replace us." He later issued a statement condemning neo-Nazis and the KKK. But in a wild press conference, he once again sought to equate the white nationalists and the counter-protesters. Not only did he say that "I think there is blame on both sides," but he also added that there were "very fine people" on both sides.
Since the days of his campaign, Trump has been celebrated by many renowned white supremacists, including David Duke and Richard Spencer.