President Donald Trump defended Tuesday his decision to retweet a video of a controversial doctor proclaiming that there's a "cure" for COVID-19.
The Monday night post, which prominently featured Houston doctor Stella Immanuel who also urged people not to wear masks, was removed by the social media site and others for spreading coronavirus misinformation.
"She was very impressive," Trump told reporters Tuesday when asked why he had tweeted the video. "I don't know which country she comes from, but she said that she's had tremendous success with hundreds of patients and I thought her voice was an important voice."
The video shows the Cameroon-born doctor surrounded by several others on the steps of the Supreme Court advocating for the use of hydroxychloroquine, an anti-malarial drug that Trump also has advocated.
"Nobody needs to get sick," Immanuel said in the video. "This virus has a cure."
There is currently no cure for coronavirus. Researchers, at the Trump administration's strong urging, are aggressively trying to develop treatments and vaccines.
Immanuel, in videos posted to her Fire Power Ministries church's YouTube page, claims that fasting will cure "family witchcraft," and that "spirit husbands" and "spirit wives" cause medical issues like endometriosis and infertility, among other strange health claims.
After the hydroxychloroquine video was removed, Immanuel tweeted that Facebook's "computers (will) start crashing" until it was put back up.
"You are not bigger that God," she tweeted. "I promise you. If my page is not back up face book will be down in Jesus name."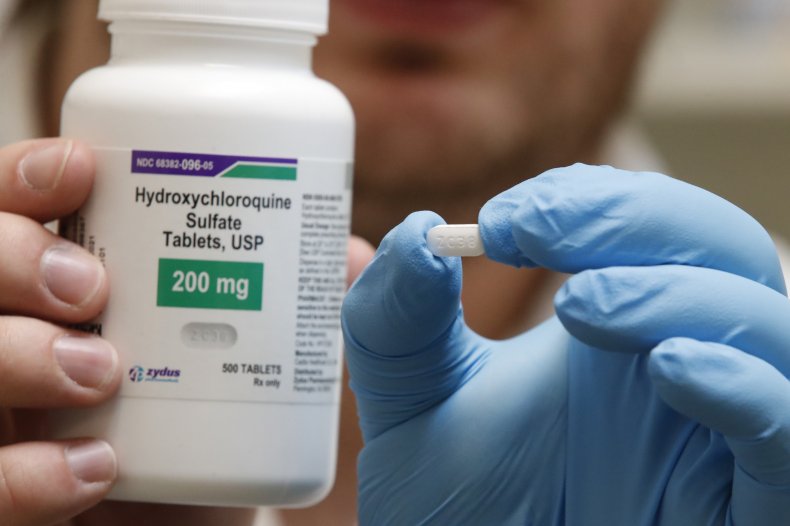 Trump said he didn't know anything about Immanuel when he retweeted the video but he stands by hydroxychloroquine as a coronavirus treatment. Trump himself took the medicine for 14 days after being exposed to someone who tested positive for COVID-19.
"Politically, it doesn't seem to be too popular," he told reporters. "You know why? Because I recommend it. When I recommend something they like to say 'Don't use it.'"
Dr. Anthony Fauci, director of the National Institute of Allergy and Infectious Diseases and a top White House adviser on the Coronavirus Task Force, also has rejected use of the drug for COVID-19 cases.
"The overwhelming, prevailing clinical trials that have looked at the efficacy of hydroxychloroquine have indicated that it is not effective in coronavirus disease," Fauci told ABC's Good Morning America on Tuesday.
The FDA has cautioned against use of the drug based on "reports of serious heart rhythm problems and other safety issues, including blood and lymph system disorders, kidney injuries, and liver problems and failure." The National Institutes of Health halted a clinical trial last month after determining "drug was very unlikely to be beneficial to hospitalized patients with COVID-19."
Meanwhile, Trump has touted a study from the Henry Ford Health System that found hydroxychloroquine cut the death rate for sick patients in hospitals.