Trump Defends EPA Secretary Scott Pruitt, Under Pressure For $3 Million Security Spending and Alleged Ethics Violations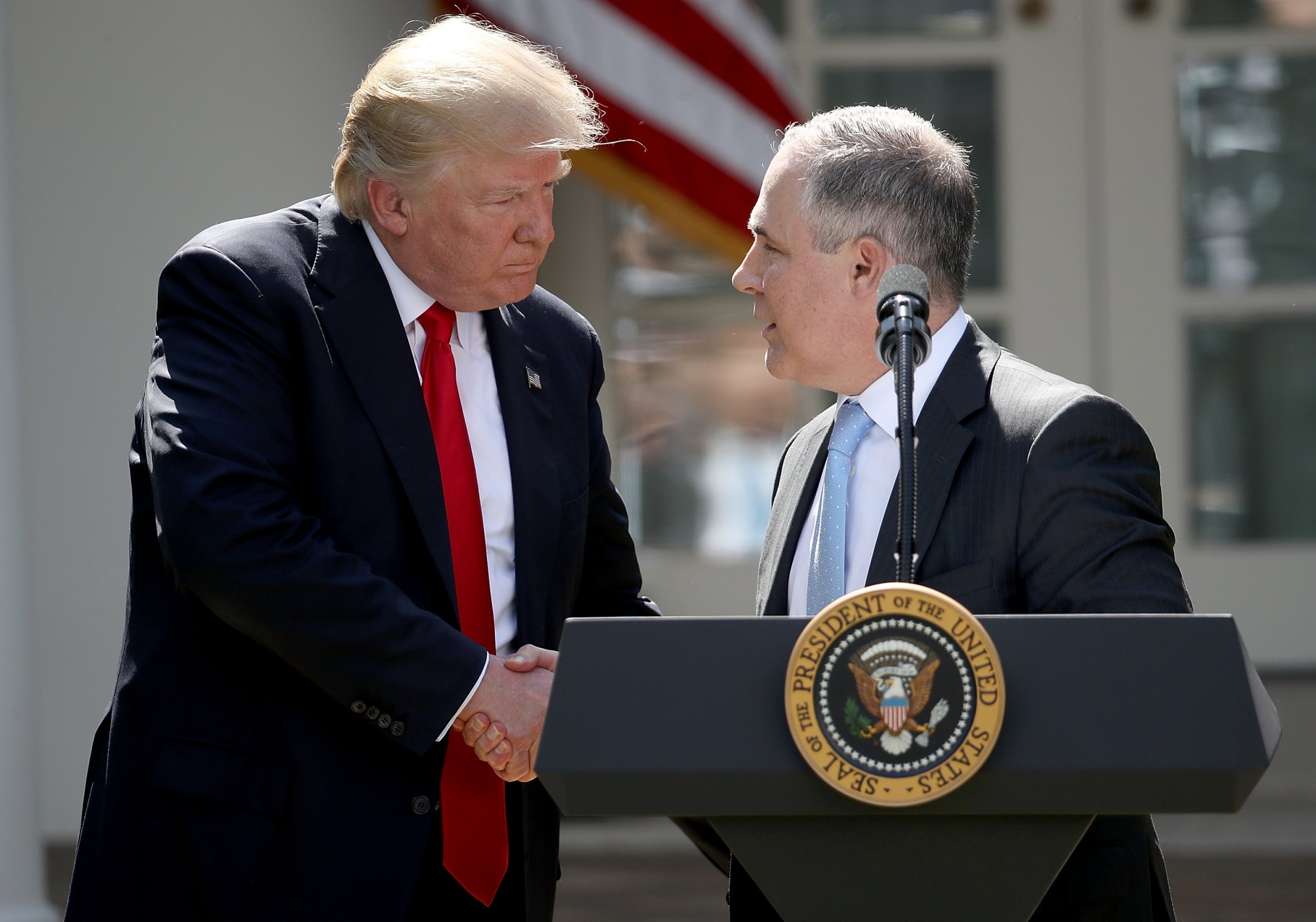 President Donald Trump defended Scott Pruitt in a tweet Saturday, after reports emerged that his embattled Environmental Protection Secretary had spent $3 million on security after only a year in the job.
"While Security spending was somewhat more than his predecessor, Scott Pruitt has received death threats because of his bold actions at EPA," Trump tweeted. "Record clean Air & Water while saving USA Billions of Dollars. Rent was about market rate, travel expenses OK. Scott is doing a great job!"
Pruitt has been criticized for lavishly spending taxpayer's money while in office, with his 20 member full-time security detail more than three times the size of that of his predecessor, according to the Associated Press.
It has also emerged that during his first few months in Washington D.C., Pruitt rented a room from the wife of a prominent energy lobbyist for $50 a night.
The arrangement is under scrutiny by the EPA's inspector general.
He is also accused of bypassing the White House to secure pay raises for two top officials and is facing questions over hundreds of thousands of dollars spent on travel.
According to the New York Times he also ordered his motorcade to use emergency lights to ease his way through D.C. traffic, and at least once to speed his way to a fashionable French restaurant.
In scathing editorial Sunday, the Washington Post said Pruitt was "unfit to serve" and called for him to be fired.
Pruitt has been among the most controversial EPA secretaries in history, accused by critics of moves that will devastate America's air and water after slashing a series of regulations designed to protect the environment, but praised by some conservatives for his de-regulatory zeal.
EPA spokesman Jahan Wilcox said late Friday that an "unprecedented" number of death threats against Pruitt was behind the steep security costs of protecting him.