Trump Doesn't Want a 'Poor Person' in Cabinet Roles, Praises Goldman Sachs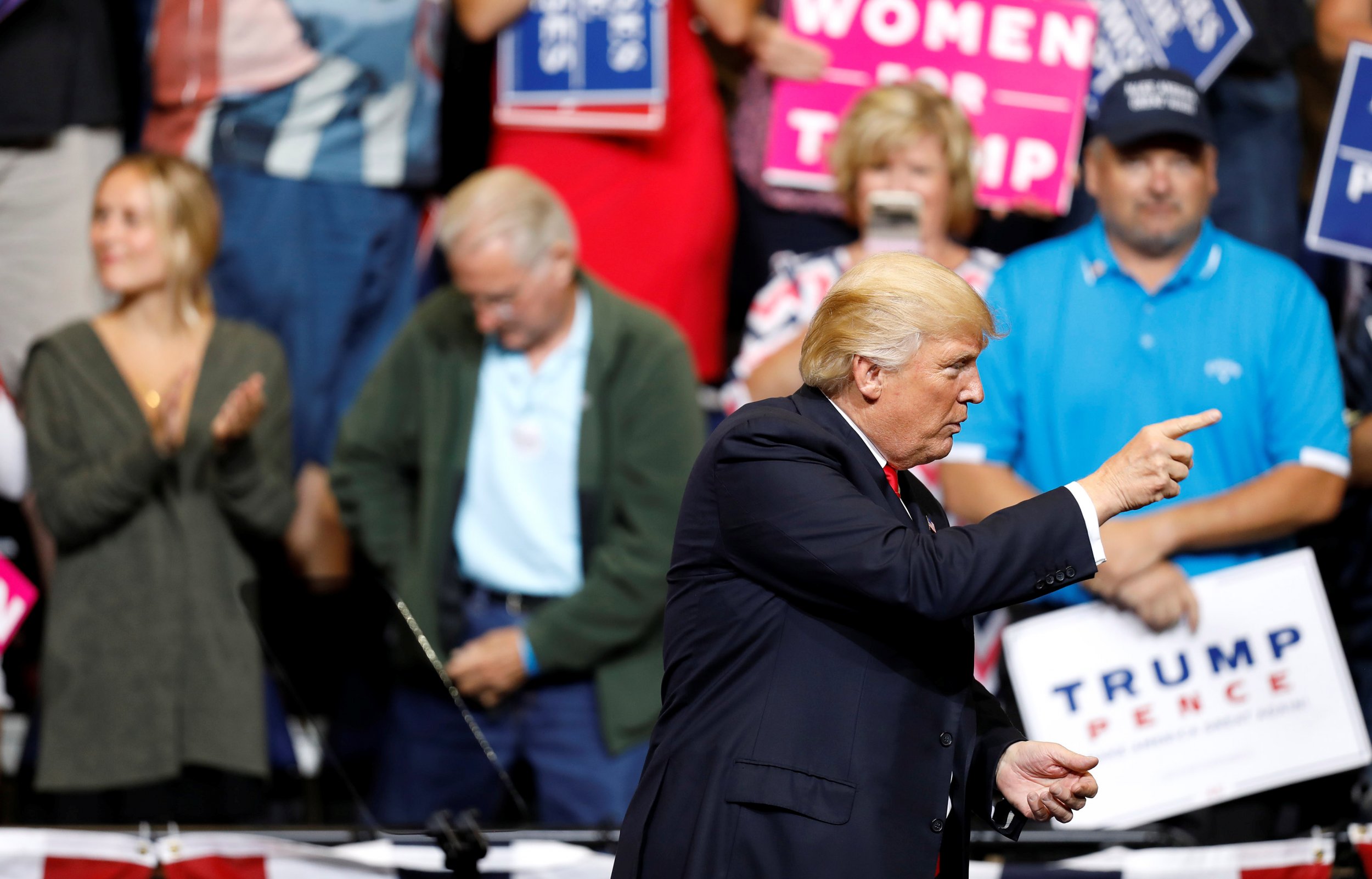 President Donald Trump defended his appointment of several billionaires—including the former President of Goldman Sachs—to his Cabinet and senior posts at a 2020 election campaign rally in Iowa Wednesday.
"In those particular positions I just don't want a poor person. Does that make sense?" Trump said during the rally in Cedar Rapids, Iowa, referring mainly to economic positions.
Read more: Meet the billionaires who run Trump's government
Trump defended his pick of economic adviser Gary Cohn, who was president and chief operating officer of Goldman Sachs from 2006 to 2017. Cohn became a senior adviser despite Trump's attacks on his rival Hillary Clinton during the 2016 election for getting paid for speaking gigs at the investment bank.
During the primaries, Trump accused the bank of having "total control" over his rival Republican Ted Cruz, "just like they have total control over Hillary Clinton."
On Wednesday, Trump's attitude was different. "When you get the President of Goldman Sachs," he said, "this is the President of Goldman Sachs! Smart! Having him represent us, he went from massive paydays to peanuts. The peanuts, the little tiny…These are people that are great, brilliant business minds."
Trump said this is what Americans "have to have so the world doesn't take advantage of us."
Cohn walked away from Goldman Sachs in January with a $285 million payout from the investment bank to take up his role in the Trump administration. According to financial disclosure forms Cohn's net worth is at least $600 million.
Trump has the richest Cabinet in history with a combined net worth of at least $13 billion. President Barack Obama's Cabinet were worth far less, but still had net worths of millions of dollars each.
"Somebody said: 'why did you appoint a rich person to be in charge of the economy?'" Trump said during his rally. "I said 'that's because that's the kind of thinking we want, you know really, because they're representing the country. They don't want the money. They're representing the country. And they had to give up a lot to take these jobs. They gave up a lot."