Trump Defies China, Expresses Support for Hong Kong Pro-Democracy Activists Through Signing of Human Rights Legislation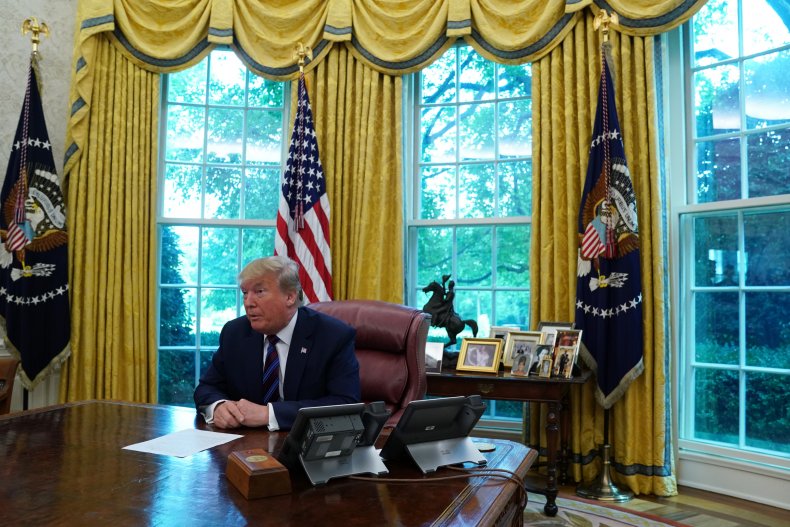 President Donald Trump signed a bill Wednesday in support of pro-democracy activists in Hong Kong, despite earlier expressing worries that supporting the bill could damage trade relations with China.
Trump approved the Hong Kong Human Rights and Democracy Act just after it was passed in the U.S. Senate on November 19. The bill forces the government to impose sanctions on officials in Hong Kong and China deemed responsible for human rights abuses. It also requires the government to conduct a yearly review of the relationship between Hong Kong and mainland China, especially in regard to the trade agreement the U.S. has with the city.
The legislation attracted nearly unanimous bipartisan support in both the chambers of congress, but until Wednesday it remained unclear whether Trump would support the bill. Trump has made statements in support of pro-democracy advocates in Hong Kong, but also appears to have a close relationship with Chinese President Xi Jinping.
Concerns over possible implications the bill could have on trade with China were apparent during a Friday morning phone call Trump made on Fox and Friends, when the president said he supports "freedom" and "all the things we want to do," before adding "we're also in the process of making the largest trade deal in history." Despite the hesitation, Trump claimed the bill was signed partly "out of respect" for Xi and China on Wednesday.
"I signed these bills out of respect for President Xi, China and the people of Hong Kong," Trump said. "They are being enacted in the hope that leaders and representatives of China and Hong Kong will be able to amicably settle their differences leading to long-term peace and prosperity for all."
China had previously warned that the U.S. would face "consequences" if they engaged in "meddling" in China's affairs by enacting the bill. After the bill was signed, China's Ministry of Foreign Affairs issued a statement accusing the U.S. of "sinister intentions" while insisting that the law "will only make the Chinese people more united and make the American plot doomed to fail."
Trump also signed a bill prohibiting the sale of crowd control munitions to Hong Kong, including water cannons and chemicals like pepper spray and tear gas. Police in the city have used tear gas extensively since pro-democracy protests first erupted in June. Activists claim that recent batches of the chemical weapon sourced from China may contain especially harmful substances like dioxin and cyanide, which are not normally present in tear gas.
Sen. Marco Rubio (R-FL), who introduced the bill in the Senate, praised Trump for signing the legislation in a statement saying the bill's passage shows "strong U.S. support for Hong Kongers' long-cherished freedoms."
"The U.S. now has new and meaningful tools to deter further influence and interference from Beijing into Hong Kong's internal affairs," said Rubio.