Trump's Defining Feature Is His 'Overcompensating' Long Ties, Cartoonists Say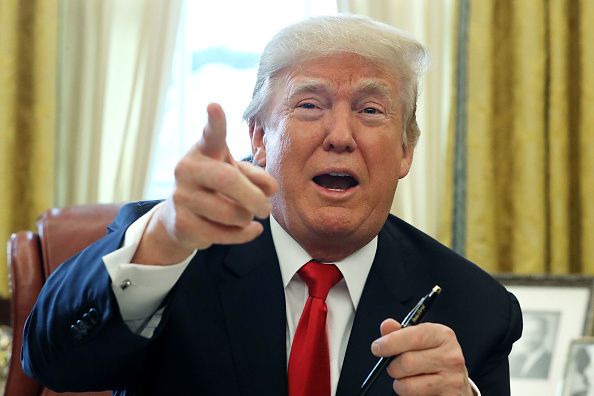 Political cartoonists who have spent the year mastering their perfect caricature of President Donald Trump have agreed that one of his most significant features is his signature red tie.
Political cartoonists told Politico that Trump's physical attributes and characteristics such as his shock of hair, pursed lips and red tie make the commander in chief an inspiring muse.
Pat Bagley, a political cartoonist for the Salt Lake Tribune, is known for drawing Trump with a long red tie, saying that he's interested in the way the president wears a suit.
"I like to think I'm an early adopter of the long tie … Normal people don't wear their tie like that," Bagley told Politico.
And while other artists prefer to draw his overbite, hands, eyes, hair or chin, cartoonists agree that Trump's tie is one of the most interesting features about him to draw.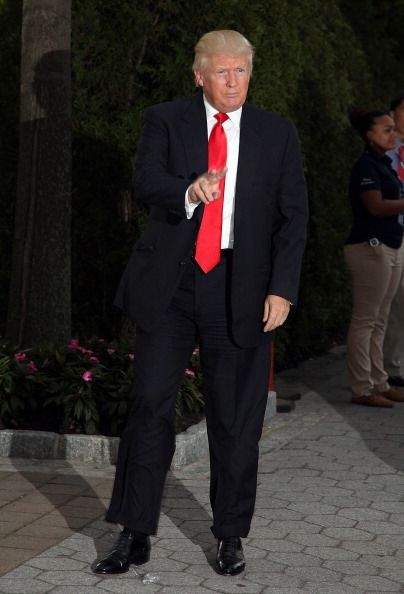 "For cartoonists, Trump is an embarrassment of riches. For everyone else he's just an embarrassment," David Horsey, a political cartoonist for the Los Angeles Times, told Politico. Horsey said his defining characteristic is his "too-long, overcompensating red ties."
Barry Blitt of The New Yorker is fond of Trump's "adorable little overbite," and said "Trump pretty much draws himself. Any political cartoonist could draw this guy in his sleep."
Political cartoonists are known for taking the president's face and contorting his features for an exaggerated image. Signature features political cartoonists have drawn in the past include Bill Clinton's large, red nose and George W. Bush and Barack Obama's large ears.
International cartoonists also have had their fun drawing Trump. Cartoons of Trump in different forms have made an appearance in Iran. This year, a Trumpism Cartoon and Caricature exhibition was held in Tehran.
And political cartoonists aren't the only artists getting in on the fun of taking jabs at Trump. Popular TV shows such as The Simpsons have poked fun at Trump in the past year. Earlier this month, the cartoon mocked Trump in a Twitter video that showed him giving a bribe to special counsel Robert Mueller. The president also has been a regular target on late-night TV and has been lampooned by Alec Baldwin on Saturday Night Live and Anthony Atamanuik on Comedy Central's The President Show.