Trump Is 'Definitely Still Involved' in His Hotel Business, Employee Says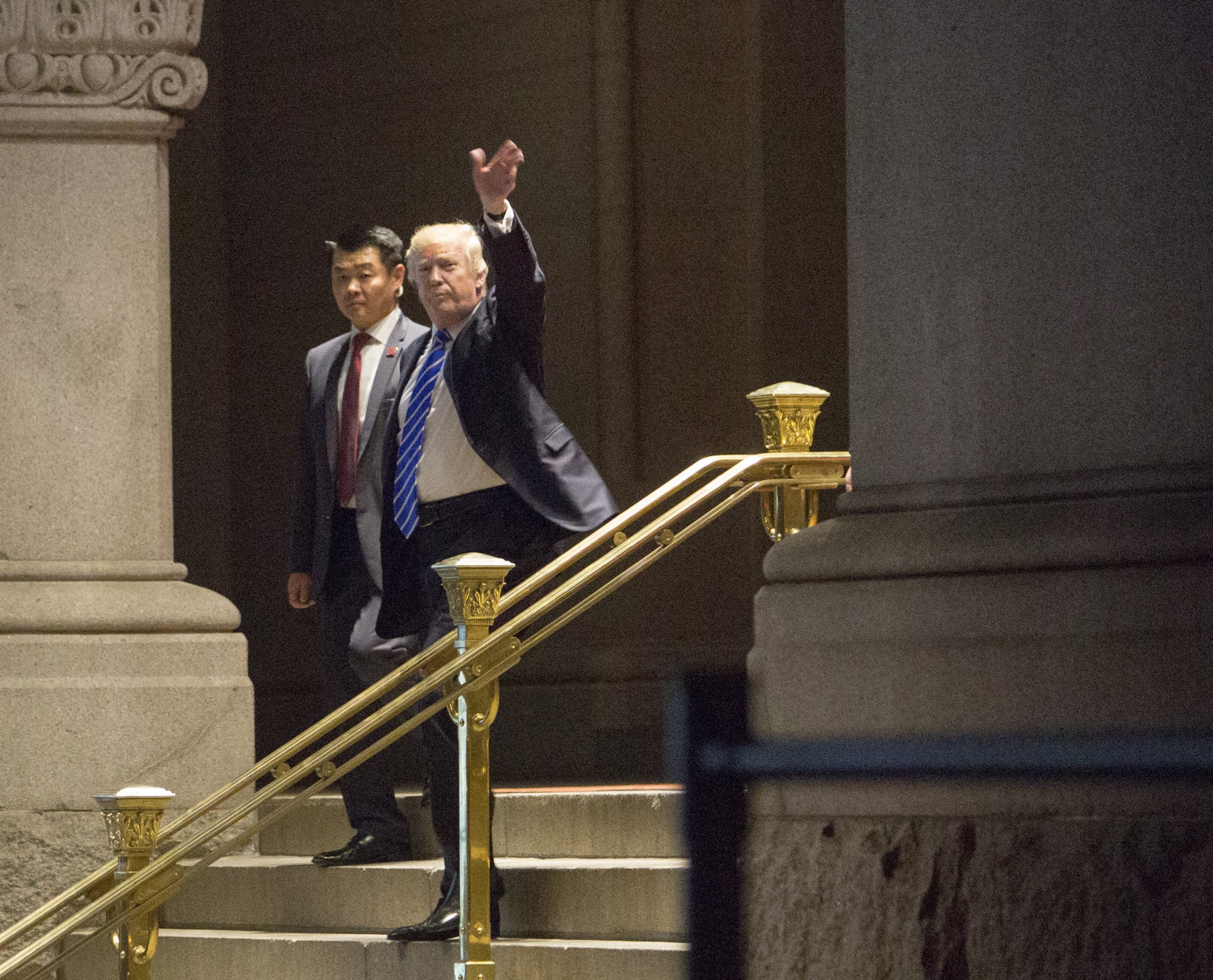 President Donald Trump appears to still be involved in the management of his hotel businesses, contrary to his claim that he handed down the responsibility to his oldest sons.
Trump asked "if his presidency hurt the businesses," and about demographics and banquet revenues, Jeng Chi Hung, director of revenue management for Trump International Hotel in Washington, D.C., wrote to an acquaintance in a September 12 email obtained and published by The Daily Beast on Thursday.
"DJT is supposed to be out of the business and passed on to his sons, but he's definitely still involved…so it's interesting and unique in that way," Hung wrote about the "brief meeting" he supposedly had with Trump a few weeks prior. "He seems self aware about things, at least more than he lets on."
Hung sent the email about six weeks after Trump dined at his Washington hotel with White House Chief of Staff John Kelly, Treasury Secretary Steve Mnuchin and Commerce Secretary Wilbur Ross. It is not clear whether the meetings coincided.
Mickael Damelincourt, the hotel's managing director, called the email "total nonsense" and said that an internal investigation continues on the matter.
"We have met with the individual and he has confirmed that he made these comments up in an effort to enhance his sense of importance to a former employer," Damelincourt told The Daily Beast. "In fact, this individual confirmed to me today that he has never met the president nor did any conversation ever take place."
If true, Hung's comment shows that Trump has not divested from his assets as he claims and as many presidents past have done to safeguard from speculation that they may have business interests in mind while leading the nation.
Shortly before he was sworn into office, Trump said outside Trump Tower that his sons Donald Trump Jr. and Eric Trump were going to run the Trump Organization "in a very professional manner."
"They're not going to discuss it with me," the president-elect said at the time.
The large amount of time the president has spent at his properties does not help his case. He has spent about one of every three days of his tenure so far visiting his businesses, including his Washington hotel and the so-called "winter White House" Mar-a-Lago club in Palm Beach, Florida, the watchdog group Citizens for Responsibility and Ethics in Washington calculated.
Hung's email, if true, "means the president, his family and his spokespeople lied repeatedly about his relationship with his business," Jordan Libowitz, a spokesman for the watchdog group, told The Daily Beast. "With Trump, it's becoming hard to tell which of his jobs is his top priority."