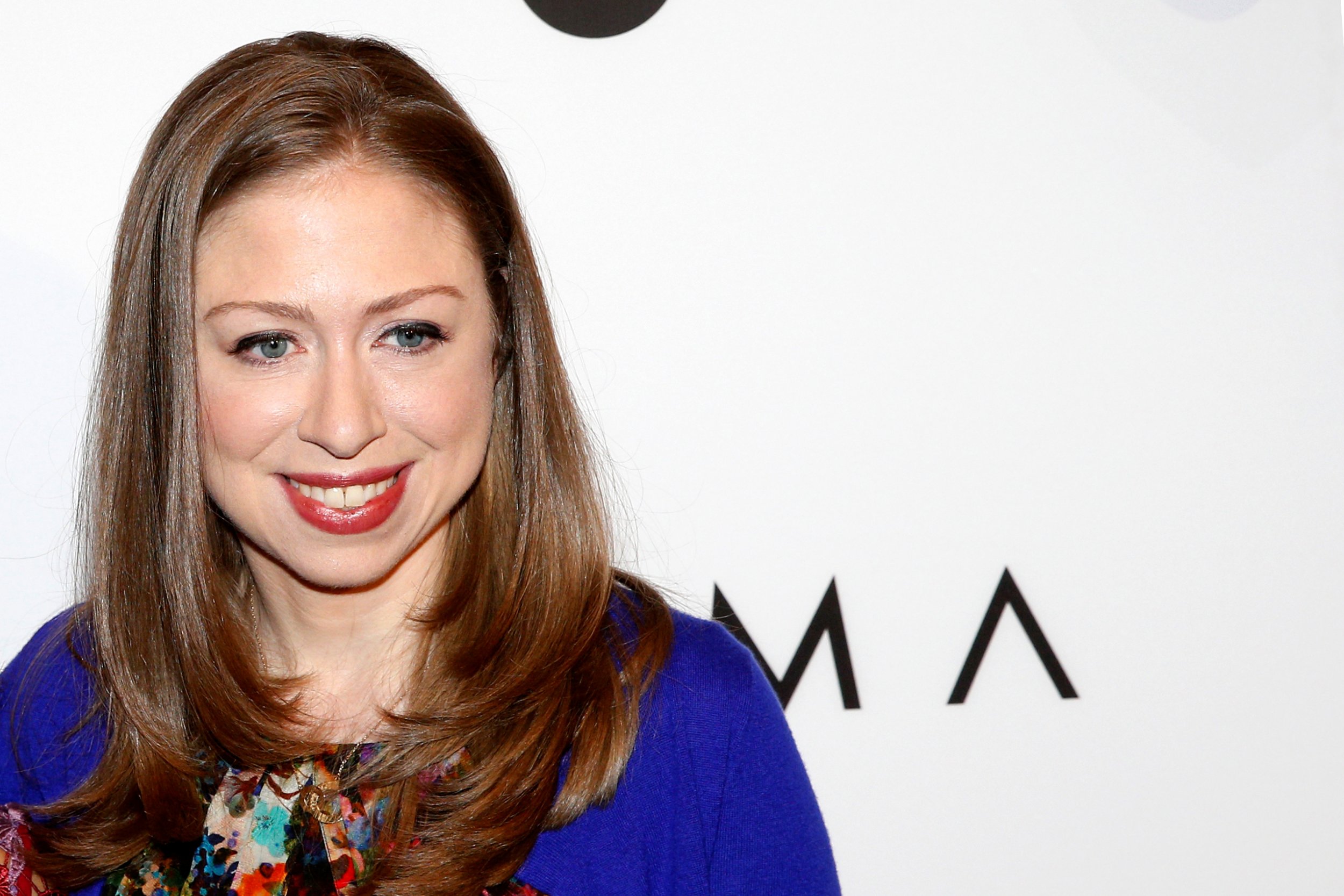 Donald Trump "degrades what it means to be an American" citizen and British critics should protest during his upcoming visit to the U.K., Chelsea Clinton said. The 38-year-old daughter of former commander-in-chief Bill Clinton and presidential candidate Hillary Clinton said she believes that the current administration has "not only mainstreamed hate, but mainlined it."
In a profile published on Saturday by The Guardian, Clinton, who is a vice chair of the family's charitable foundation, spoke out about the "incompetence and corruption" of the Trump team and said that she believed many people he had hired to work in presidential roles were not qualified. Clinton also revealed she had previously brought her two children to anti-Trump demonstrations.
"I've been to multiple protests since the election," Clinton told journalist Decca Aitkenhead. "Charlotte's been to at least three, maybe four. Aidan's been to one. If I lived in Britain I would show up to protest, because I don't agree with what he's doing to degrade what it means to be an American."
Clinton denied she would have taken a role in her mother's administration if she would have beat Trump to the White House in November 2016, referencing the current position of Ivanka Trump who has been working in the role of POTUS advisor on job creation and economic empowerment.
"I think the president should be able to hire whoever he or she thinks are best qualified," Clinton said about family hiring. "I do not believe that many of the people that he has hired have been qualified to do the jobs. Not only do I want an administration that isn't venal, corrupt and focused on making life harder for millions of Americans, I also want a competent administration. So for me, the larger question is the collision of cruelty and incompetence and corruption that we see across the administration."
But Clinton sidestepped a question about the possibility of Donald Trump being impeached. "I don't think about that yet," she noted. "But I strongly believe it's important that Robert Mueller be allowed to continue his investigation. I'm more focused on what can I do to help elect Democrats," she added.