Donald Trump Deletes Tweet Calling Mahmoud Abbas Meeting 'an Honor'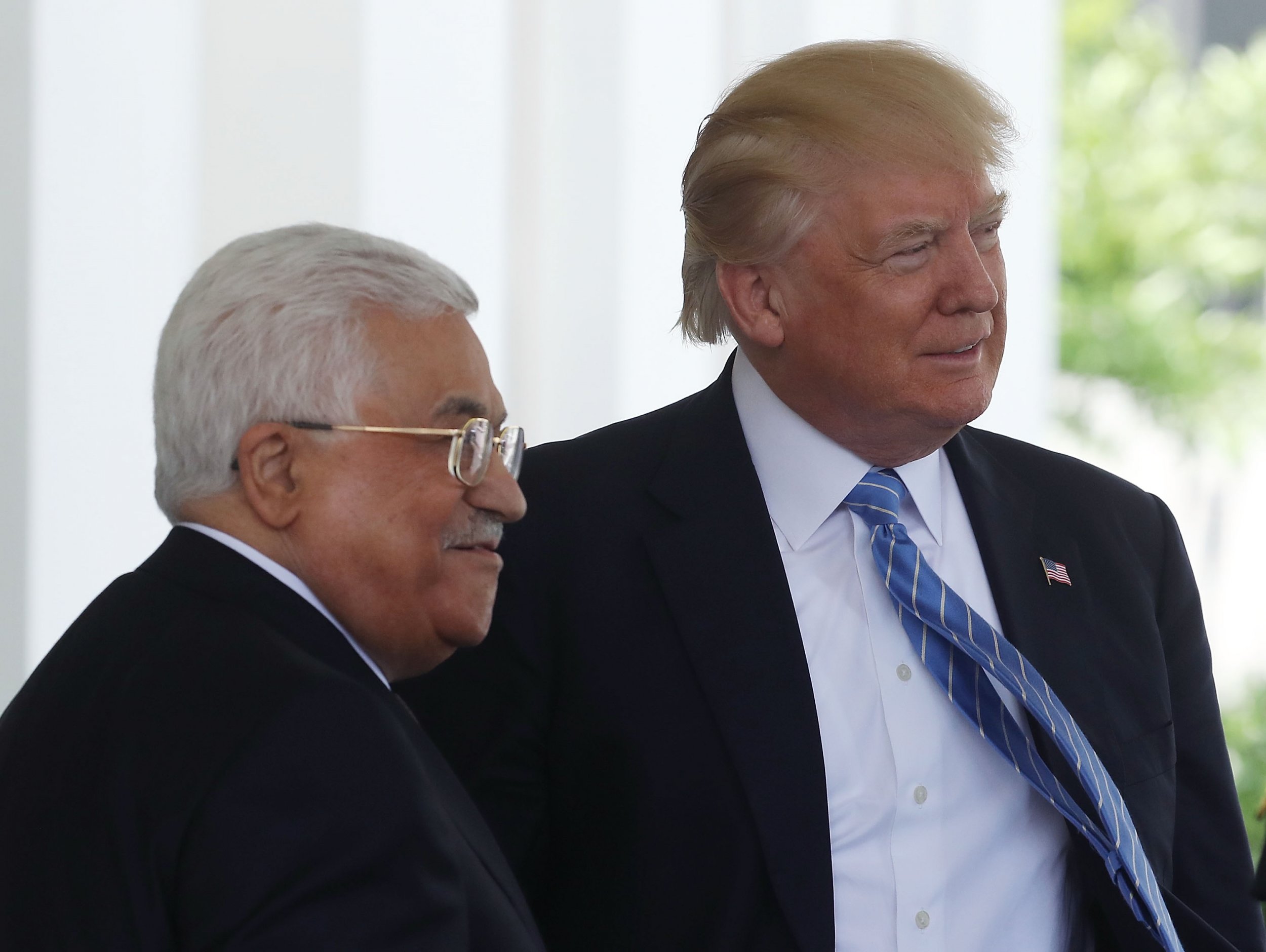 Donald Trump removed a tweet from his personal Twitter account on Thursday in which he said it was "an honor" to host Palestinian President Mahmoud Abbas at the White House.
The pair held a joint press conference on Wednesday, trading pleasantries and expressing their shared desire to strike a deal that would end the Israeli-Palestinian conflict.
"An honor to host President Mahmoud Abbas at the WH today. Hopefully something terrific could come out [of] it between the Palestinians and Israel," Trump wrote.
Alongside the tweet was a two-minute video that showed Trump meeting Abbas, the president speaking alongside Secretary of State Rex Tillerson about the peace process and shaking hands with the Palestinian leader.
But just 13 hours after being posted, the tweet was removed.
It is not clear whether Trump deleted the tweet because it was too positive a comment about his Palestinian counterpart —and therefore risked provoking the ire of the Israelis— or because it was missing a word. A similar post on Trump's Facebook page remains in place.
But whether the deletion was a slight against Abbas or an attempt to hide an error, Palestinian officials say the removal is not a good sign.
An official from the Palestine Liberation Organization, speaking on condition of anonymity as he was not authorized to speak on the issue, tells Newsweek it "could be an indication of what's coming."
He was referring to the likelihood that Trump would make good on his threat to move the U.S. embassy from Tel Aviv to Jerusalem.
Casino magnate Sheldon Adelson—a key donor to Trump and Israeli Prime Minister Benjamin Netanyahu—is reportedly increasingly angry about Trump's slow progress on the campaign pledge.
After appearing to put the proposal on the backburner following his January 20 inauguration, Trump's Vice President Mike Pence said Tuesday that the president was still giving "serious consideration" to the controversial move.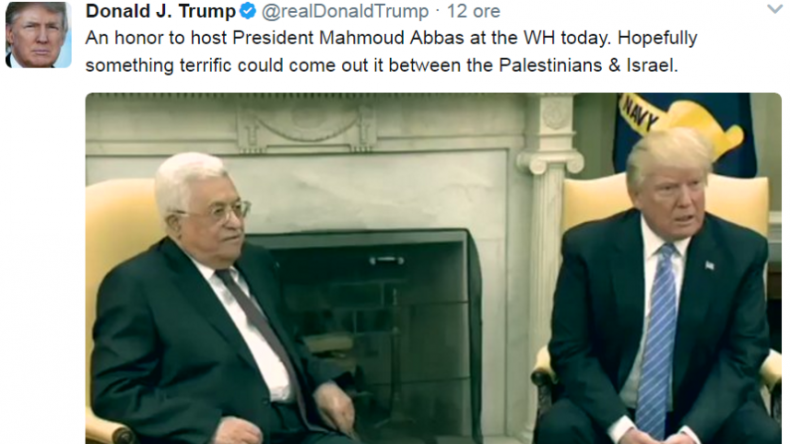 "The president of the United States, as we speak, is giving serious consideration into moving the American embassy in Tel Aviv to Jerusalem," he said, speaking at an event to celebrate Israel's Independence Day.
Read more: Trump says peace in the Middle East is "not as difficult as people have thought"
It is a move that Arab leaders and members of the U.S. security establishment are concerned will inflame tensions on the Arab street. Muslims view the contested holy site in Jerusalem, which they refer to as the Noble Sanctuary and that Jews call the Temple Mount, as the third most important in Islam. Jews view Jerusalem as its eternal capital and the holy site as the center of their faith.
Moving the embassy would see the U.S. essentially recognize Jerusalem as Israel's capital, upturning decades of policy that dictated the status of the city only be decided through direct negotiations between the Israelis and Palestinians.