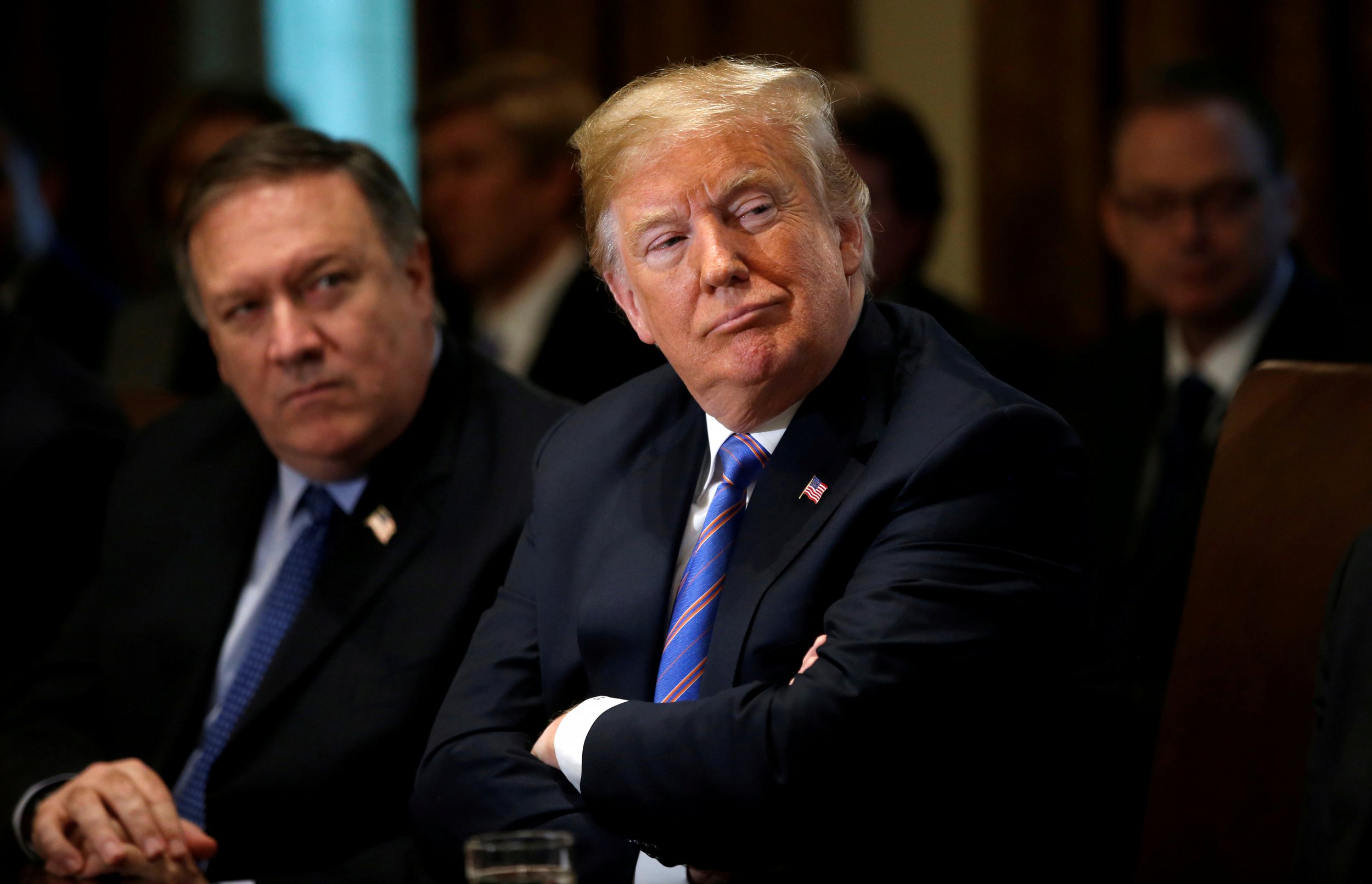 President Donald Trump called for NFL Commissioner Roger Goodell to crack down on NFL players who take a knee during the national anthem to protest police brutality and racism.
In a tweet on Friday, the president noted that the executive makes $40 million a year and demanded that he "make a stand" and kick out players who continue to kneel in protest.
"The NFL National Anthem Debate is alive and well again - can't believe it! Isn't it in contract that players must stand at attention, hand on heart? The $40,000,000 Commissioner must now make a stand. First time kneeling, out for game. Second time kneeling, out for season/no pay!" Trump tweeted.
In May, the NFL passed a policy that required all players and team personnel on the sideline to "stand and show respect for the flag and the Anthem" amid two consecutive seasons of protests. If the players refuse to stand for "The Star-Spangled Banner", the policy permitted them to remain in the locker room during the duration of the song or be punished for their actions.
However, on Thursday, the NFL league announced that they would temporarily suspend the entire policy after the NFL Players Association (NFLPA) filed a grievance against the league and the Miami Dolphins' new "proper anthem conduct" guidelines leaked to the Associated Press.
"In order to allow this constructive dialogue to continue, we have come to a standstill agreement on the NFLPA's grievance and on the NFL's anthem policy," the NFL's statement said. "No new rules relating to the anthem will be issued or enforced for the next several weeks while these confidential discussions are ongoing."
"The NFL and NFLPA reflect the great values of America, which are repeatedly demonstrated by the many players doing extraordinary work in communities across our country to promote equality, fairness and justice," the statement continued. "Our shared focus will remain on finding a solution to the anthem issue through mutual, good faith commitments, outside of litigation."
Since former 49ers quarterback Colin Kaepernick started the "taking a knee" movement in August 2016, Trump has repeatedly condemned the protests and called for crackdowns and suspensions on players who refuse to stop.