Trump Slams Ukraine Whistleblower Submitting Written Answers as 'Unacceptable' Despite Doing So Himself During Mueller Probe
President Donald Trump demanded on Monday that the Ukraine whistleblower provide public testimony to Congress, something he declined to do himself during former special counsel Robert Mueller's probe into Russian election interference.
The president rejected the whistleblower's offer to provide written answers to questions from lawmakers in their ongoing impeachment investigation, alleging on Twitter that the anonymous figure is engaged in a corrupt deal with House Intelligence Committee Chairman Adam Schiff.
"The Whistleblower gave false information & dealt with corrupt politician Schiff. He must be brought forward to testify. Written answers not acceptable! Where is the 2nd Whistleblower? He disappeared after I released the transcript. Does he even exist? Where is the informant? Con!" Trump wrote.
Trump was responding to the news that the first whistleblower, who sounded the alarm about the president's controversial communications with Ukraine, offered to provide House investigators with written answers in order to protect his or her identity. All of the whistleblower's answers would be made under the penalty of perjury.
Former CIA officer John Sipher responded to Trump's post by pointing out that the president himself would not be interviewed by the special counsel's team during Mueller's investigation into Russia's interference in the 2016 presidential election.
"Didn't you provide written answers to Mueller? I think in your case though it was because you were a lying coward," Sipher tweeted.
Mueller asked for Trump to be interviewed several times throughout the two-year investigation. But the president refused to provide Mueller's team with anything other than written responses. Trump's legal team argued that doing a live interview could set up a "perjury trap" for the president.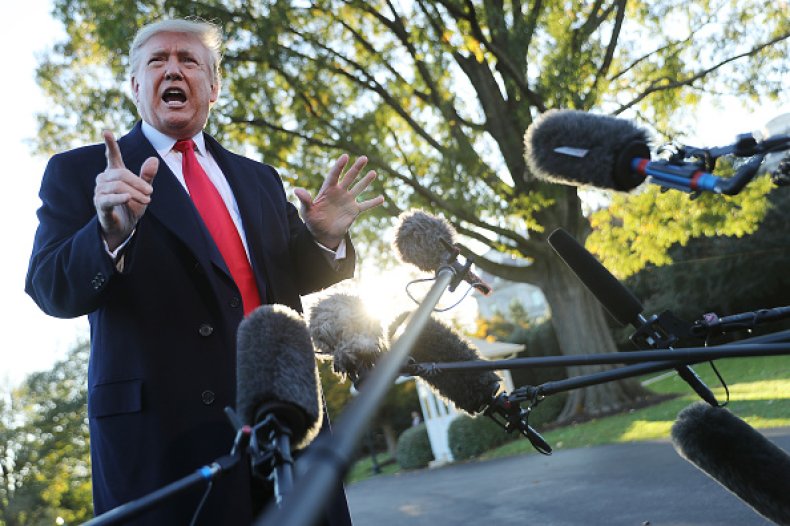 Trump also used that defense with reporters, telling ABC News host George Stephanopoulos that he rejected the interview "because they were looking to get us for lies or slight misstatements."
After the Russia probe ended, Mueller appeared before Congress to answer questions about the investigation and his findings. The former special counsel told lawmakers that Trump's written answers were largely inadequate and inaccurate.
"Director Mueller, isn't it fair to say the president's written answers were not only inadequate and incomplete, because he didn't answer many of your questions, but where he did, his answers showed he wasn't always being truthful?" Democratic Representative Val Demings of Florida asked during the hearing.
Mueller responded: "I would say generally."
But Republicans say that the impeachment inquiry is more serious than Mueller's probe into election meddling. House Minority Leader Kevin McCarthy told CBS News on Sunday that written testimony would not be enough for the GOP.
"When you're talking about the removal of the president of the United States, undoing democracy, undoing what the American public had voted for, I think that individual should come before the committee," McCarthy said.