Trump Might Have Dementia, ADHD or Learning Disabilities, 'Fire and Fury' Author Michael Wolff Says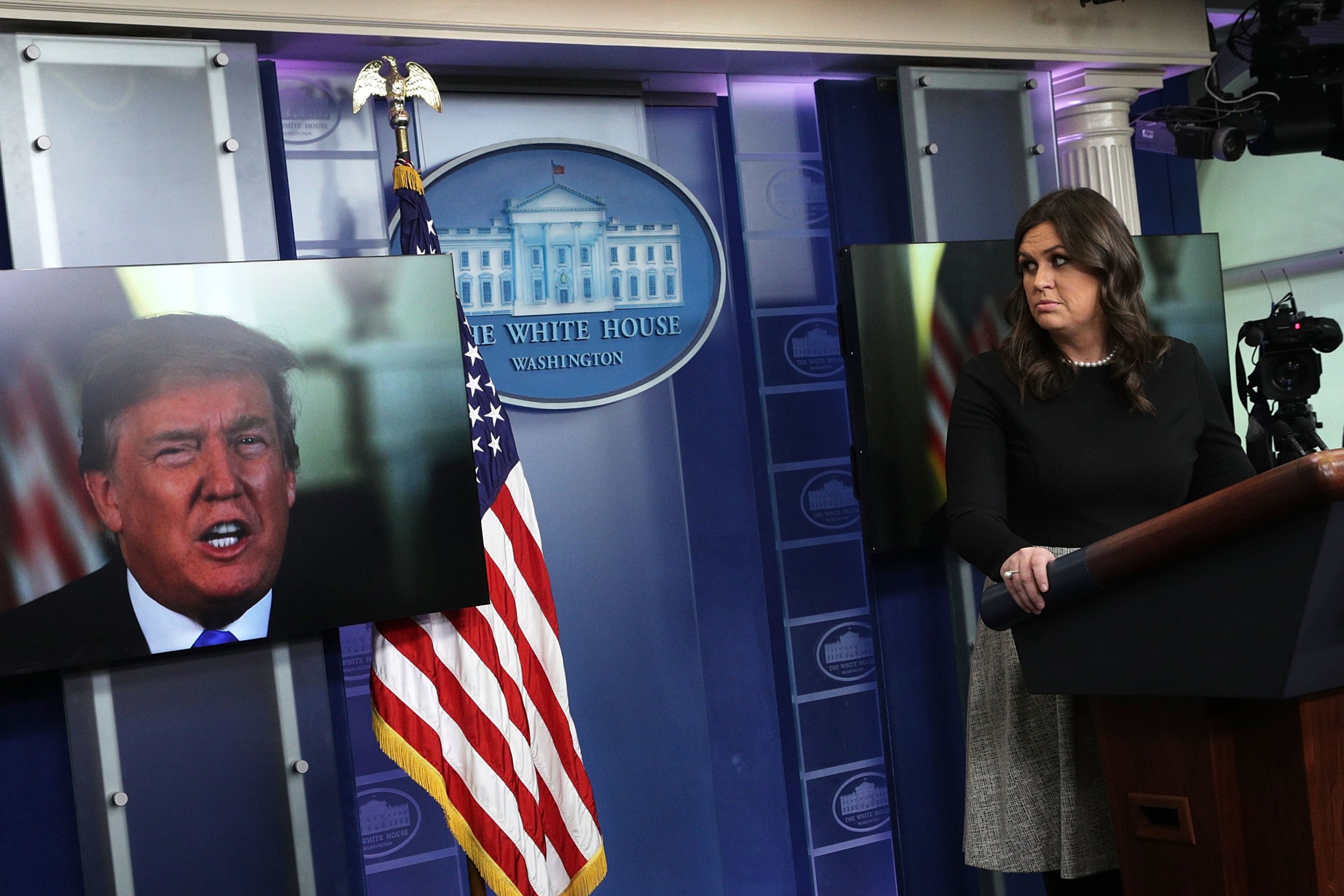 Senior Washington officials worry that President Donald Trump might be suffering from learning disabilities or Attention Deficit Hyperactivity Disorder, or maybe even dementia, "Fire and Fury" author Michael Wolff said Sunday.
"He's just a rich wastrel. He was bad at school. They don't know if it is because he had learning disabilities," Wolff told the Mail on Sunday.
"They discuss it at the White House: his apparent inability to read one page or one paragraph. He can't even follow a PowerPoint. They wonder where that is from. ADHD? A learning disability?"
Wolff said some White House insiders speculate that Trump, 71, is in "the early stages of dementia," and they think the commander-in-chief "couldn't read or is semi-literate."
"Whether it's lack of sleep, the compounded effects of age… or there's actually some impairment – and that's a possibility – everybody around him discusses that," he said.
Wolff said the White House staff had noticed Trump's mental state appearing to decline in his first year in office, with his attention span and his verbal skills shrinking. He said the White House was becoming a "madhouse" under Trump, and he expected the entire operation to only become more unhinged.
"The White House exaggerates character traits," Wolff told the Mail. "Trump came to the job with character traits weirder than other people and counterproductive to being president."
Wolff's new insights add to the details from "Fire and Fury," which came out Friday, that have raised questions about Trump's mental fitness for the job.
The controversial book, which was based on more than 200 interviews with people in Trump's orbit, said Trump's staff has become afraid so fearful of his mental state that some believe he could be declared unfit for office and kicked out. The book reported that Trump has had trouble recognizing friends and that his staff has been exhausted by his lack of patience and focus. Wolff also said former White House strategist Steve Bannon openly speculated that Trump had a ⅓ chance of resigning under the 25th Amendment, which says the president can step down if he is "unable to discharge the powers and duties of his office."
Trump, the oldest first-term president in U.S. history, has roared back at the book, denying its damning claims and attempting to block its release. He seems to have taken particular issue with its questioning of his mental health. In a series of tweets on Saturday, Trump defended himself as a "very stable genius."
The book has opened a public rift between Trump and Bannon over a series of reported Bannon remarks, in which Trump's former right-hand man condemned some of the behavior from Trump and his children.