Trump: Democrats Must Help Draft 'Far Better' Obamacare Replacement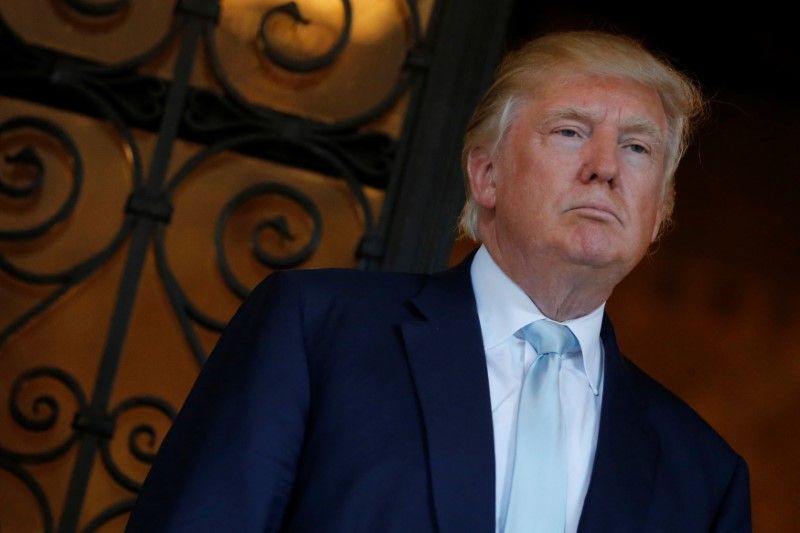 U.S. Republican President-elect Donald Trump kept up his attacks on Democrats and Obamacare on Thursday while calling for a bipartisan congressional effort to come up with a healthcare alternative that would lower costs and improve care.
In a series of tweets, Trump, who takes office on Jan. 20, blasted Senate Democratic Leader Charles Schumer and his fellow Democrats, who have vowed to preserve President Barack Obama's legacy-defining healthcare law even as Republicans move ahead with their long-running bid to scrap it.
Taunting Schumer as "head clown," Trump said on Twitter that Democrats are doing "the typical political thing" and casting blame. "It is time for Republicans & Democrats to get together and come up with a healthcare plan that really works - much less expensive & FAR BETTER!" he said.
With no replacement, the roughly 20 million people who gained health insurance under the law could see their coverage in jeopardy as early as 2018.
Schumer ramped up his attacks on Trump's planned healthcare overhaul on Thursday, calling for an investigation of the president-elect's pick to lead the U.S. Department of Health and Human Services, U.S. Representative Tom Price, a Georgia Republican, because of his reported stock trades in healthcare companies.
Obama met with Democrats on Capitol Hill on Wednesday as they formed a strategy that appeared aimed at warning that the entire U.S. healthcare system would be thrown into disarray if Obama's Affordable Care Act is dismantled without a plan to replace it.
U.S. Senator Joe Manchin, a West Virginia Democrat who skipped the meeting with Obama and instead met with Vice President-elect Mike Pence, echoed Trump's bipartisan call, telling Fox News on Thursday that Democrats must "find a pathway forward" with Republicans to fix the law "piece by piece."
Pence, after separately meeting with Republicans, said on Wednesday repealing the Obamacare law would be the administration's "first order of business."
Republicans criticize Obamacare as an excessive government intrusion into the healthcare market and contend it is harming job growth by burdening businesses. They say they have a plan to replace it but have offered few details.
Pence said Trump would work with congressional leaders to ensure a smooth healthcare transition through legislation and executive action.
Democrats acknowledge they lack the votes to stop repeal legislation by Republicans, who will control the White House and both chambers of Congress when Trump takes office.
On Thursday, Schumer and other top Senate Democrats said they planned to seek a House Office of Congressional Ethics investigation into Price's investments. Price, an orthopedic surgeon, traded more than $300,000 in stocks of health-related companies over four years, the Wall Street Journal reported last month, while advocating legislation that potentially could have affected their stock prices.