New Poll Has All Top Democrats Beating Trump As Voters Sour on Presidential Leadership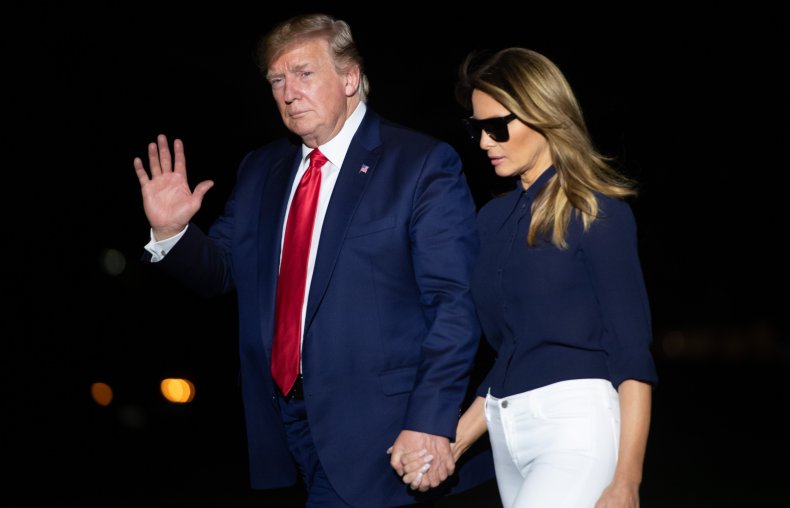 All of the Democratic Party's top 2020 contenders would defeat President Donald Trump in the general election, according to hypothetical head-to-head match-ups surveyed in a new Quinnipiac University poll.
Former Vice President Joe Biden and independent Senator Bernie Sanders would handily secure a victory, according to the poll, earning 54 percent and 53 percent, respectively, of the popular vote. These margins, at 16 points and 14 points, respectively, represent some of the most decisive wins for the Democratic Party's 2020 lineup in Quinnipiac University's polls.
Senator Elizabeth Warren similarly earned a wide showing of support against Trump, at 52 percent to 40 percent. Her Senate colleague Kamala Harris achieved practically the same margin, and at 49 percent, South Bend, Indiana, Mayor Pete Buttigieg was leading Trump by nine points.
"In hypothetical matchups between President Trump and the top five Democratic presidential candidates, one key number is 40," said Quinnipiac University Polling Analyst Mary Snow. "It's the ceiling of support for Trump, no matter the candidate. It hovers close to his job approval rating, which has stayed in a tight range since being elected."
The election is 14 months away, and as the first two years of the Trump presidency have shown, the news cycle is capable of remarkable and unexpected turnarounds. But the fact that the president has held such a consistent ceiling with respect to his job approval numbers suggests that his opposition may be somewhat entrenched.
A warning sign to Trump's reelection prospects is the state of the national and global economy. Voters have traditionally given the president the most credit on his economic stewardship compared to every other major issue, but an over-heating trade war and talk of an impending recession have stifled support for the president's economic agenda.
"For the first time since President Trump was elected, more voters say that the national economy is getting worse than getting better, with 37 percent saying it is getting worse, 31 percent saying it is getting better, and 30 percent saying it is staying the same," a Quinnipiac University press release said. "This compares to a June 11, 2019, poll in which 23 percent of voters said that the national economy is getting worse, 39 percent said it is getting better, and 37 percent said it is staying the same."
A plurality of voters also reported that they believe Trump's trade policies are hurting the nation's economy. Forty-one percent thought so, four points higher than those who supported the policies.