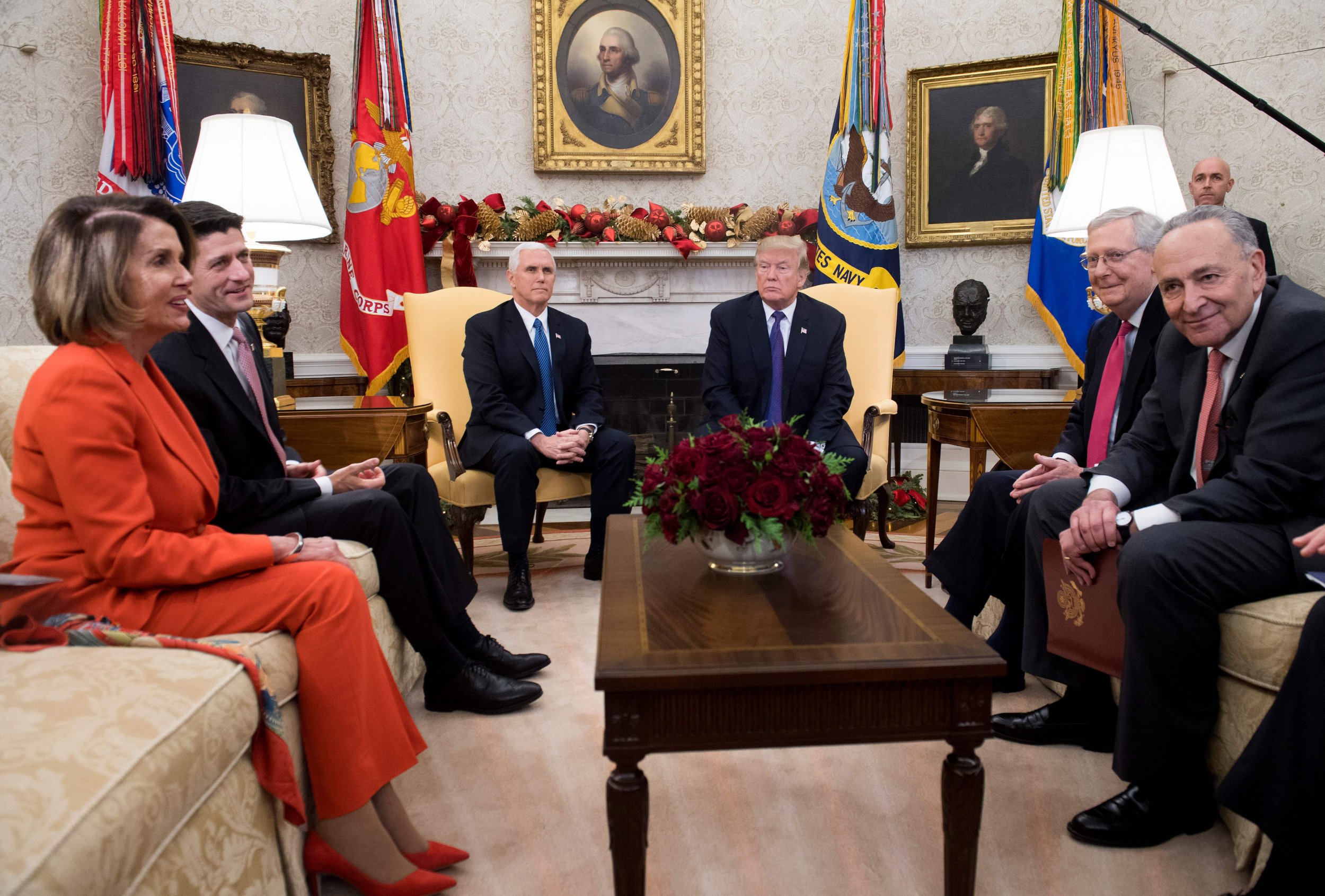 The Republican Party is hoping that its recently passed tax bill will improve its favorability and help its standing going into the 2018 midterms. If a survey released Wednesday is any indication, the GOP needs a lot of help.
A new CNN poll gives Democrats an 18-point lead on a generic 2018 congressional midterm ballot over their Republican counterparts. When given the choice between a generic Democratic candidate and a generic Republican candidate, 56 percent of respondents said they would choose the Democrat if the election were held today, with just 38 percent choosing the Republican. Independent voters favor Democratic candidates at a 16-point clip, with 51 percent for Democrats to 35 percent for Republicans.
The poll, conducted by SSRS, also shows that registered Democrats are significantly more enthusiastic to vote in the midterm elections than registered Republicans, with 48 percent of registered Democrats saying they are "extremely" or "very" enthusiastic about voting next year as opposed to just 32 percent of registered Republicans.
The poll doesn't take into account any possible bump in polls Republicans are anticipating will come from the passage of their tax bill. There has been a public debate for weeks now as to whether Republicans will see any polling increase from this tax legislation.
Tax-reform advocate Grover Norquist argued in an interview that the tax plan would help Republicans in 2018. "The strong economic growth that will flow from the tax cuts," he said. "... The savings that people have from lower taxes ... will help the Republicans win House and Senate seats."
FiveThirtyEight editor-in-chief Nate Silver disagrees with Norquist's assessment. "The notion that the GOP tax bill will become way more popular once people see they're getting a tax cut seems naive to me," he tweeted Wednesday. "...Voters are going by heuristics—they think 'this bill isn't designed to help people like me'. I doubt that will change.
The poll seems to indicate that the final results may fall closer to Silver's prediction than Norquist's, as the favorability ratings for the Republican Party are underwater. Just 34 percent of respondents hold a favorable view of the GOP, while 59 percent hold an unfavorable opinion of the party. Conversely, the Democratic Party is almost even, with 46 percent of respondents holding a favorable view of the party and 48 percent holding an unfavorable opinion.
Further hurting the Republicans is the widespread belief that America is currently being poorly governed. The poll found that 68 percent of Americans are dissatisfied with the way the country is being governed. The GOP can't pass the blame off anywhere else, as it controls the White House and both houses of Congress—and so it must hope that 2018 brings better fortunes.