Democrats Back Trump Assertion That Obama Administration Is Responsible for Failing to Halt Russia Election Meddling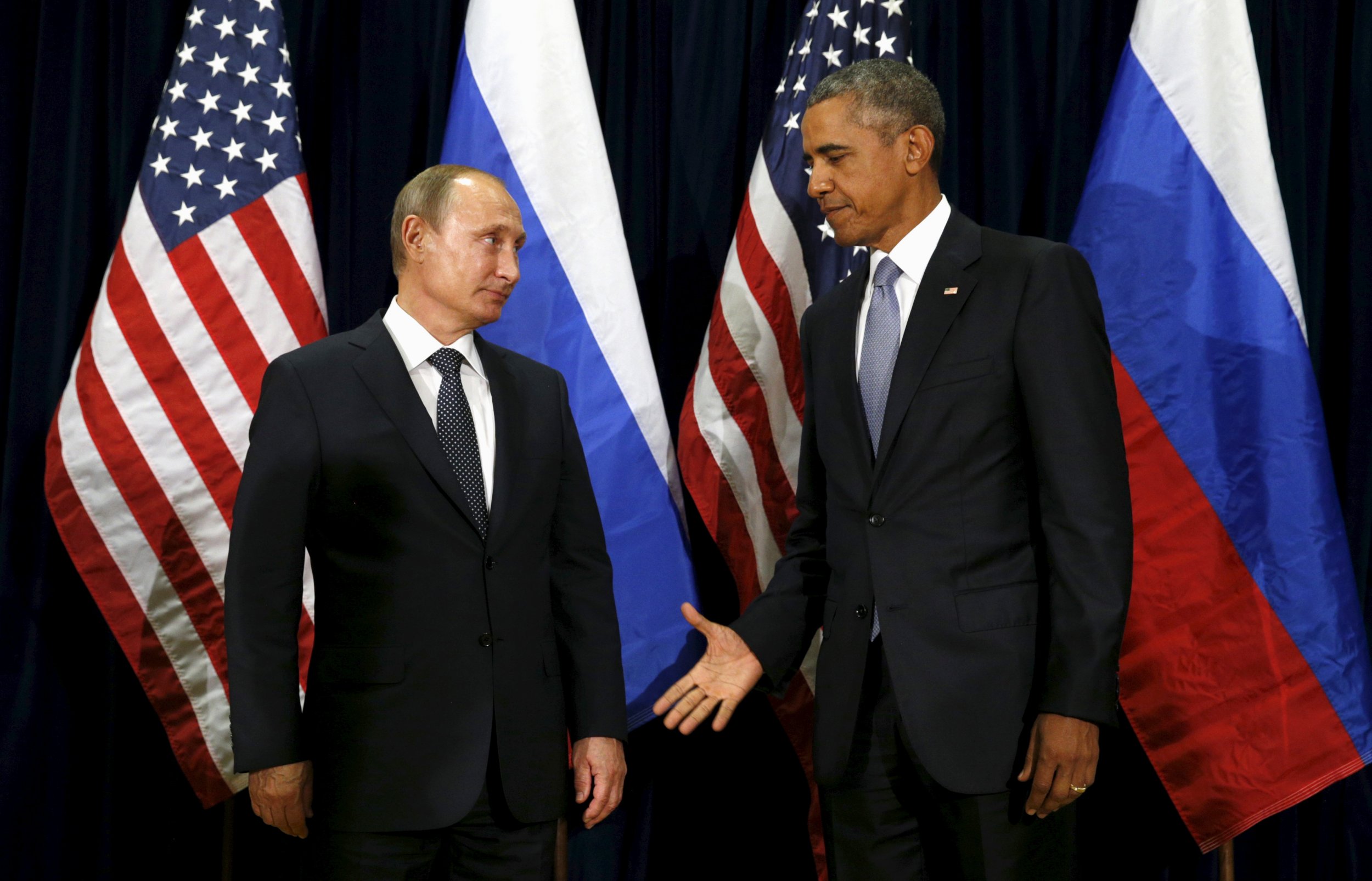 U.S. President Donald Trump and senior Democrats joined in blaming Barack Obama for not doing more to stop Russia interfering with the 2016 presidential election.
In an early morning tweet, Trump appeared to acknowledge that Russia had meddled in the election. He has previously decried multiple investigations into alleged collusion between his officials and Russia as a "witch hunt."
Special Counsel Robert Mueller, as well as House and Senate committees, are investigating Russia's interference in the election and the alleged complicity of Trump officials. The president encouraged greater scrutiny of the Obama administration, tweeting Thursday: "By the way, if Russia was working so hard on the 2016 Election, it all took place during the Obama Admin. Why didn't they stop them?"
Trump's Democrat rivals also criticized the former president Friday, after the Washington Post reported that U.S. intelligence briefed Obama in August that Russian President Vladimir Putin had personally ordered a campaign of interference to help elect Trump.
Democrat Eric Swalwell, a member of the House Intelligence Committee, criticized Obama for being excessively cautious.
Newsweek subscription offers >
"[The response] was inadequate. I think [the administration] could have done a better job informing the American people of the extent of the attack," he said.
Others accused Obama for failing to sufficiently sanction Russia once the election was over and the Trump administration was preparing to take power.
In October, the Obama administration accused Russia of hacking emails from Democrat party servers in an attempt to discredit Hillary Clinton and sway the election. Two months later, Obama expelled 35 Russian diplomats from the U.S. in retaliation for the hacking, but, according to the Post report, the administration ruled out releasing information potentially embarrassing to Putin or enacting harsher sanctions. Democrat Jim Himes, another House Intelligence member, called the penalties "barely a slap on the wrist."
In a previously undisclosed measure, the Post reported that Obama also authorized cyber attacks against Russian infrastructure when he left office in January.
In testimony before the House Intelligence Committee on Wednesday, former director of Homeland Security Jeh Johnson, said that evidence of Russian hacking had been uncovered by the FBI last August, but said the Obama administration was reluctant to respond for fear of being accused of partisan attempts to influence the course of the 2016 election.
According to the Post, Obama and key advisers were concerned that Russia could launch a potentially crippling attack on U.S. voting systems before election day.
Democrats Back Trump Assertion That Obama Administration Is Responsible for Failing to Halt Russia Election Meddling | U.S.