Trump Is Acting 'Juvenile' and 'Pathetic' by Accusing Democrats of Treason, Ex-U.S. Ambassador Says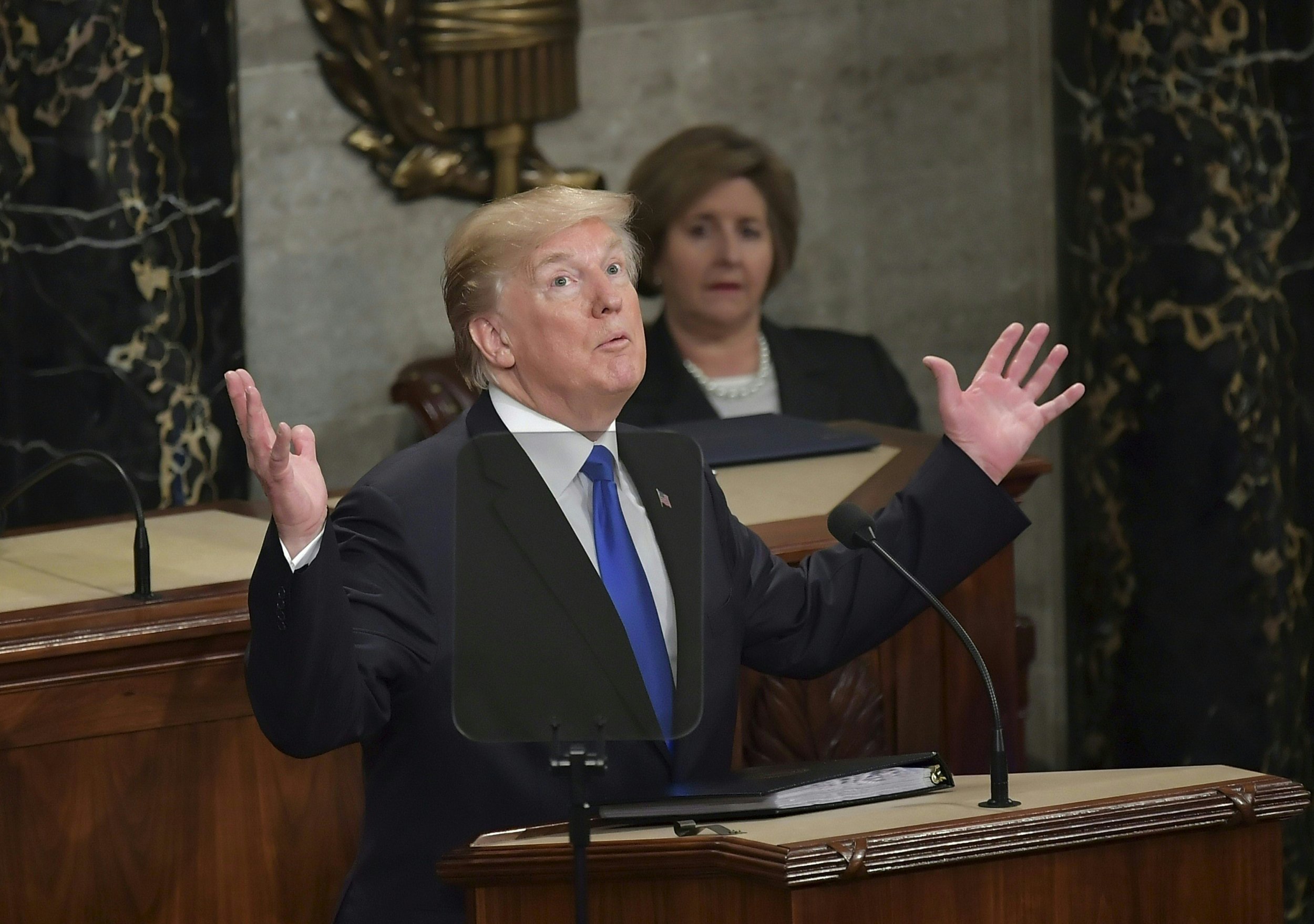 President Donald Trump's assertion that it is treasonous for his opposition to refuse to applaud him has invited comparisons with tyrant-run states like North Korea.
The president spoke outside a manufacturing plant outside Cincinnati on Monday, accusing members of the Democratic Party of being "very selfish," "un-American" and emitting "bad energy" because they did not stand during applause breaks as he gave his State of the Union speech last week.
Related: Russia will pay a huge price for backing Iran, says Trump adviser McMaster
"They were like death," he said. "Somebody said 'treasonous.' I mean, yeah, I guess, why not? Can we call that treason? Why not? I mean they certainly didn't seem to love our country very much." The charge, leveled by a president whose campaign is under investigation on suspicion of colluding with the Russia government to influence the outcome of the 2016 election, irked more experienced US. officials.
Former U.S. Ambassador to Russia Michael McFaul tweeted:
Also incensed by the suggestion she should applaud the president or risk being branded "un-American," was Illinois Senator and retired U.S. Army lieutenant colonel Tammy Duckworth:
The veteran's nickname for the president appears to refer to the medical condition Trump cited as grounds for exemption from service in the Vietnam war in 1968, after receiving four previous deferments on the grounds of attending college. The ailment has since healed up, according to Trump.
Duckworth also quoted another Republican president, Theodore Roosevelt, who said that blocking criticism of a president is "not only unpatriotic and servile," but also "morally treasonable to the American public."
Trump's State of the Union speech represented his first year in office as successful, avoiding the handful of controversies that have made him the most unpopular president since records began.
The president only uttered "Russia" once, in a list of countries that are trying to rival U.S. influence in the world. He made no mention of special counsel Robert Mueller's probe into the dealings of his campaign team and its suspected collusion with Russian officials. The probe has already cost the job of Trump's first pick for national security adviser, Mike Flynn, who has since pleaded guilty to lying to the FBI and is now cooperating with investigators.