Carter Page Is Latest Ex-Trump Campaign Official Called a 'Volunteer' Amid Russia Probe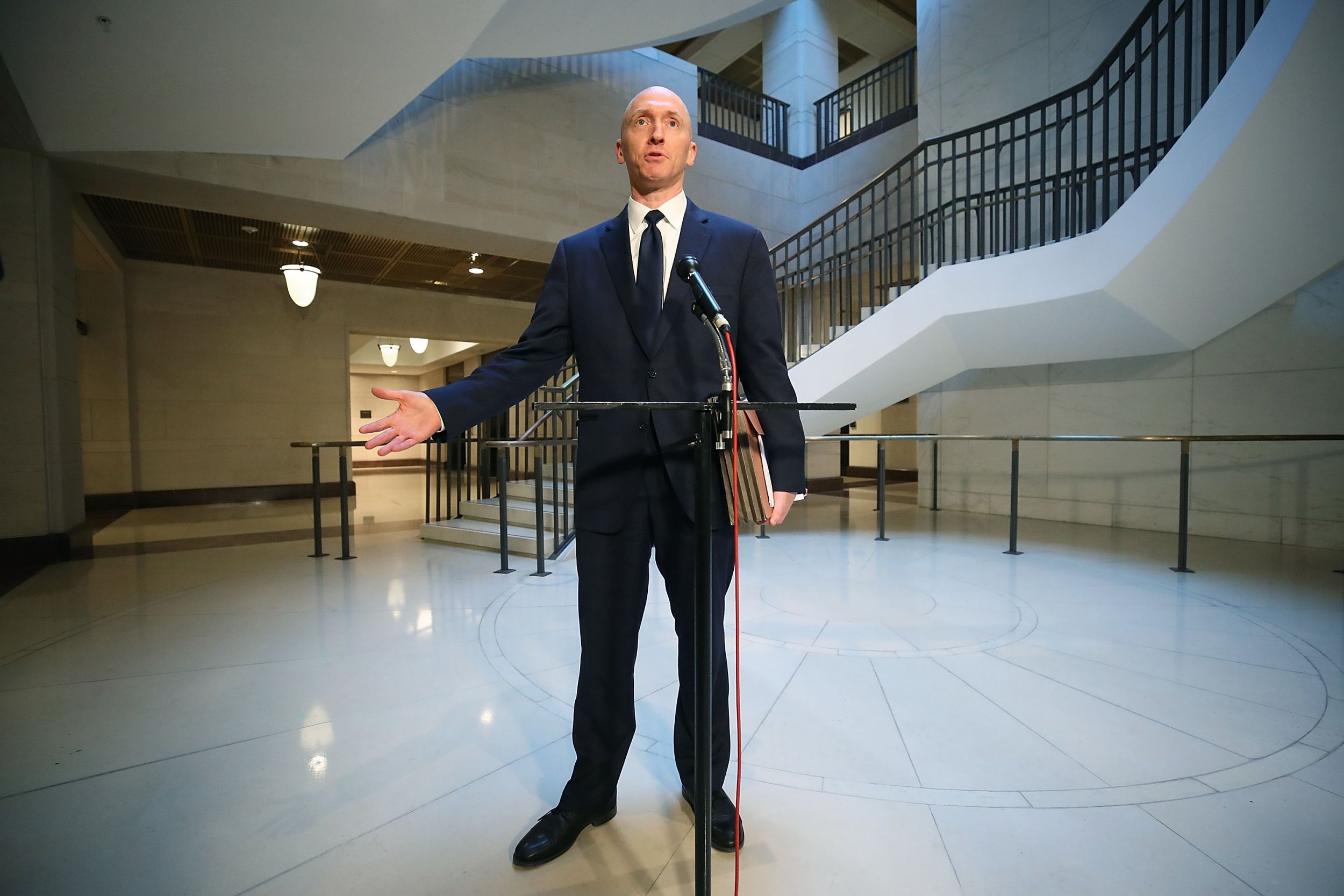 Former Donald Trump campaign manager Corey Lewandowski parroted his old boss when he diminished ex-campaign foreign policy adviser Carter Page's status to a "low-level volunteer."
Indeed, similar comments have been directed toward numerous others who were formerly linked to the campaign and found to be tied up in the Trump-Russia probe.
During an interview Tuesday night with Fox News, Lewandowski denied even knowing Page, who told the House Intelligence Committee last week he received approval for a trip to Moscow from Lewandowski, as long as it wasn't connected to campaign work. Page also said during the testimony that he would produce an email exchange showing Lewandowski approved of the trip.
Lewandowski said his "memory has been refreshed," though he said that his email communication with Page took place just before he was about to leave the campaign and that "there were many other things on my mind."
"To the best of my recollection, I don't know Carter Page. To the best of my knowledge, Carter Page...had no formal role in the campaign," Lewandowski said, according to Politico.
"All I was clear about was if you're going to travel, please do not pretend to be a part of the campaign and say that you were part of the campaign, because you are not," Lewandowski said.
Such tactical denial was also used by President Donald Trump and White House press secretary Sarah Huckabee Sanders last week, when each spoke of another former campaign foreign policy adviser, George Papadopoulos.
Last week, Trump took to Twitter a day after special counsel Robert Mueller's office disclosed Papadopolous's admission of guilt about lying to the FBI, as well as the indictments against another former Trump campaign manager, Paul Manafort, and an associate, Rick Gates. The president called Papadopolous a "low-level volunteer" and said "few people knew him," and he finished up with a call to "Check the Dems!" The latter is a rallying cry Trump has used to deflect attention toward two of his former political foes, Hillary Clinton and Barack Obama.
Trump also publicly understated Manafort's role by saying that he was with the campaign only for a "short period of time," and that the charges against him involved actions that happened before he joined the campaign.
The day the indictments of Manafort and Gates were handed down, Sanders also played down Papadopoulos's role with the campaign.
"It was extremely limited," she said to reporters during the day's White House press briefing. "It was a volunteer position. And again, no activity was ever done in an official capacity on behalf of the campaign.""
Still, Page and Papadopoulos have each admitted to meeting during the campaign Russians who were found to be linked to the Kremlin. In March of last year, Papadopoulos was in contact with a Russian professor who claimed to have "thousands" of Clinton's emails that could be used against her in the election. He also met with a woman he thought was Russian President Vladimir Putin's niece.
Page twice met with Russian Deputy Prime Minister Arkady Dvorkovich, in July 2016 and December 2016, after previously denying ever meeting Russian officials.